Data is everything! But are you getting the best data from your operations?
Using Cobot's analytics tools, you can set yourself up to not only know how well your operations are performing today, but how they'll be performing in the future so you can make data-driven decisions right now.
Cobot's base Analyze tab is split into four sections:
Members
You can't have coworking without coworkers! Track how many members you have, free plan/time pass users, average member duration, and members by plan. Focus your efforts where they're needed most and ensure that you're building a sustainable membership base.
Having trouble getting your membership off the ground? Check out these tips on maximizing your membership sales written by Ashley Davis of CoworkingResources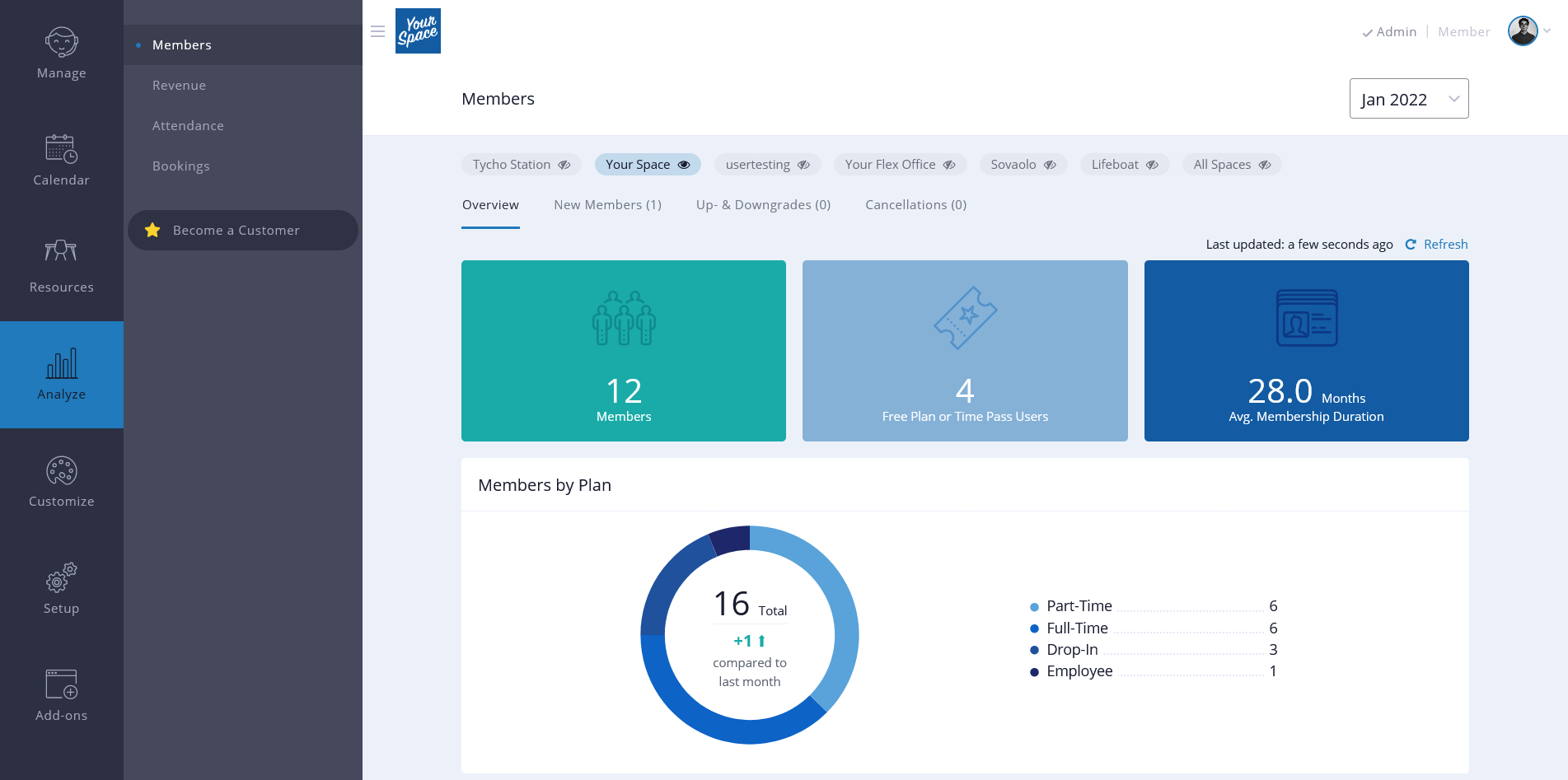 Revenue
It all comes down to the numbers. See how much you're earning based on where your money comes from in a few charts that help make your business operations clear. Then use that clarity to find areas in which you can make improvements.
Don't forget to use the Projected Revenue button to get the best information when making decisions on spending and hiring.
Remember that to keep your revenue projections accurate, it's important to balance charges that you write off for members outside of Cobot.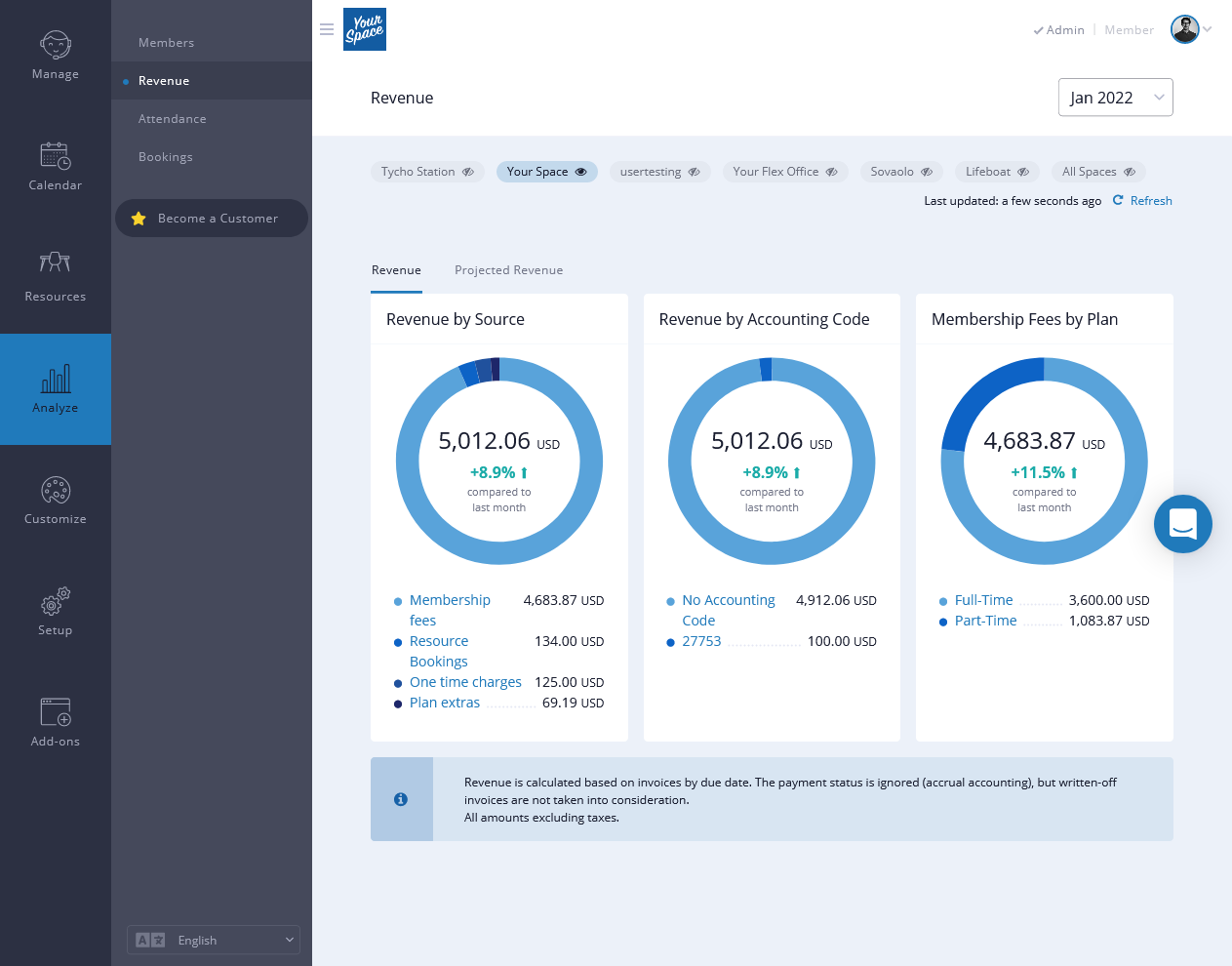 Attendance
Are your members taking full advantage of your open hours? Trying to figure out what the high and low points of the week are for scheduling purposes? Track attendance in Cobot and see who is using your space and when!
Attendance tracking can be particularly useful when deciding on when it's time to expand your membership base or whether it's time to become a multi-location operation. It can also be beneficial if you find that you still have days underutilized. Incentivizing members to visit on off days will allow you to bring in more members and better utilize your bookable resources. Speaking of which...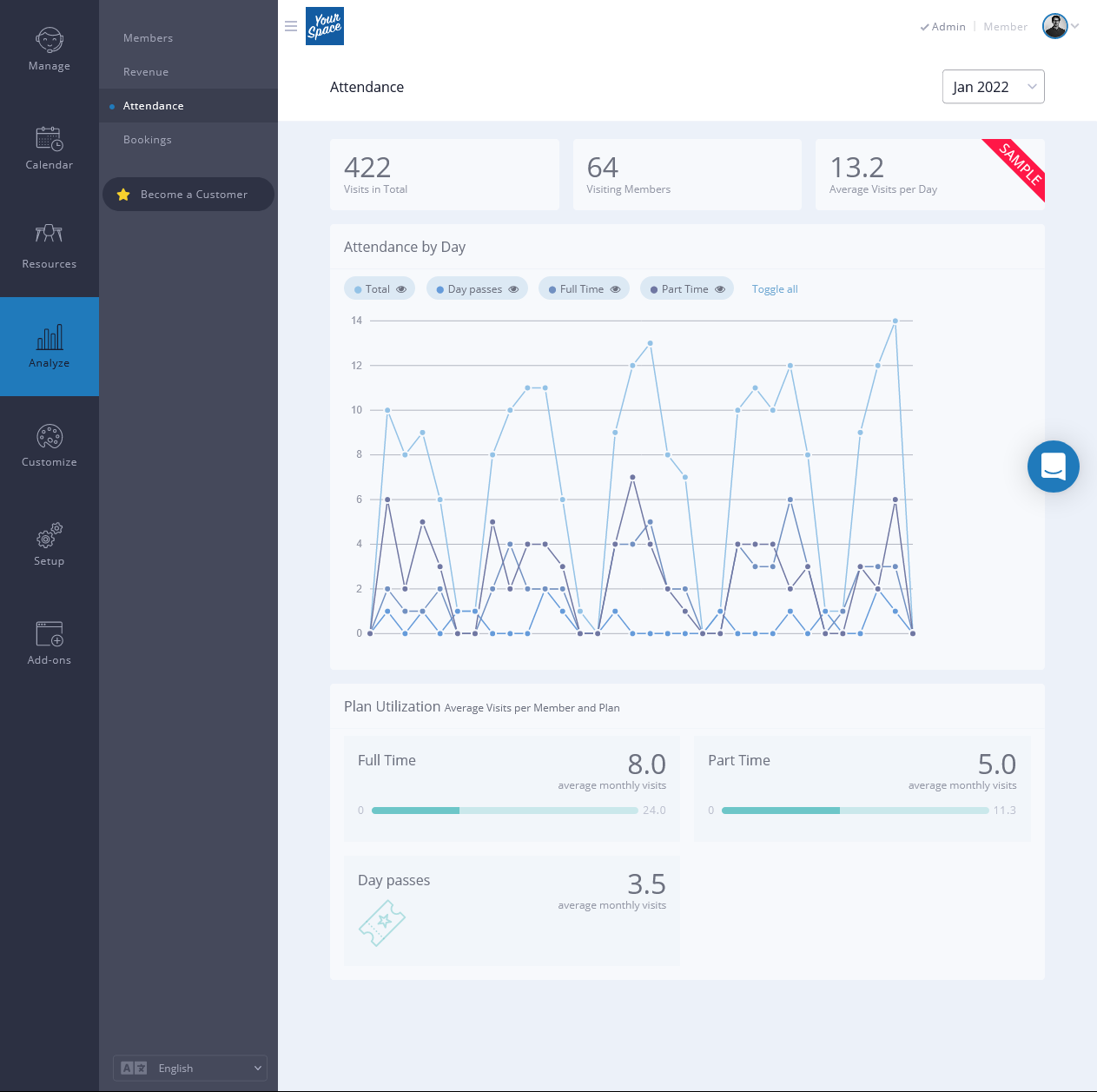 Bookings
Resource booking is a core component of flexible office revenue generation. So how are your resources performing?
With detailed resource data, you can set smarter parameters for maximizing your revenue. A meeting room sitting empty? Lower its price or set steep discounts on longer bookings. Your recording studio used at 100%? Might be time to think about raising the base price per hour.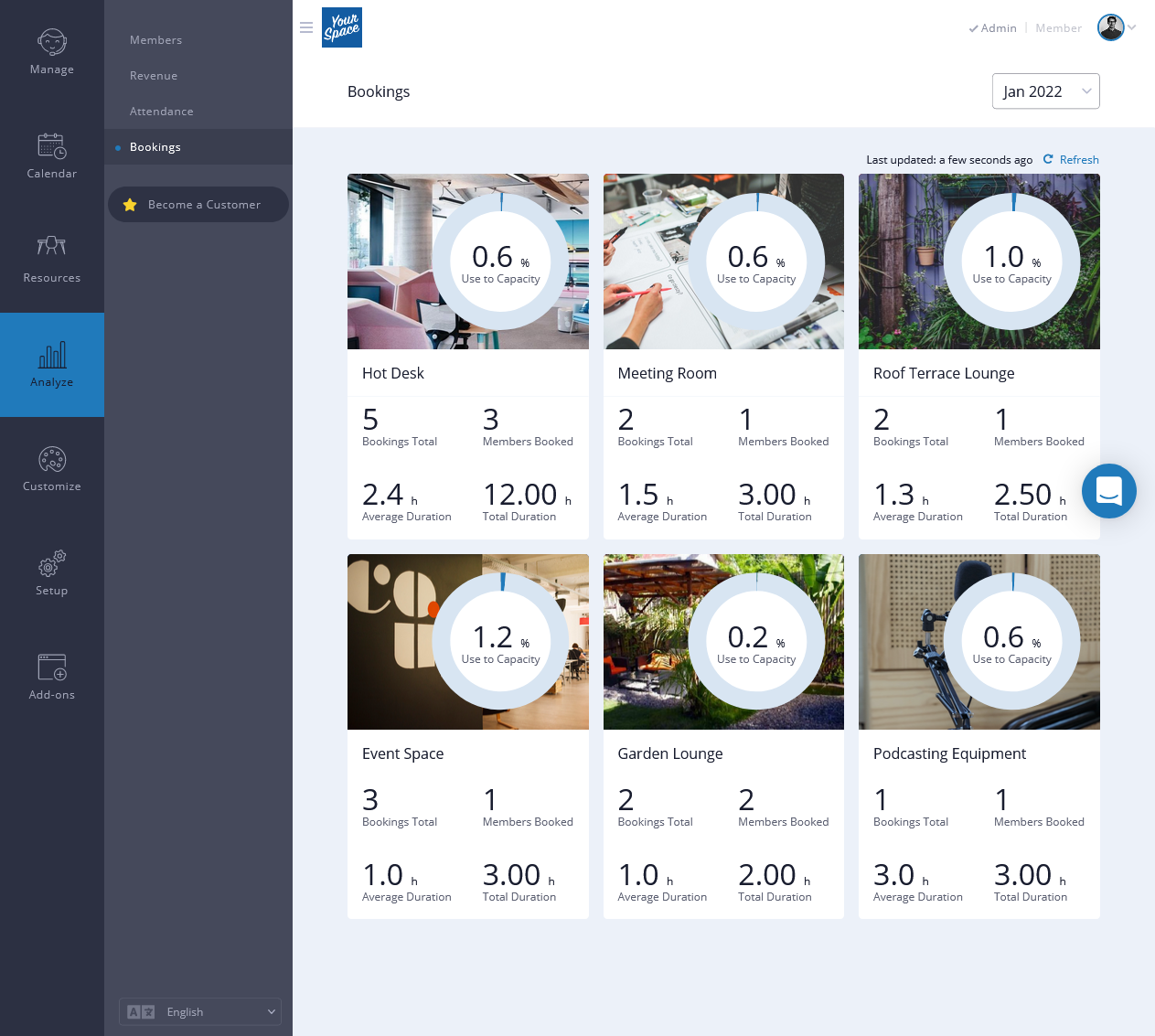 ...and there's more!
Everything listed above falls under our standard, base analytics. But we don't limit you to the basics! Our subscription (at every level) includes a full complement of add-on analytics tools so that you can customize your experience based on what's important to you.
Pro tip: Add-ons can do more than just expand your analytics. They can give you more meeting room functionality, improve your bookkeeping, or even increase member safety! And the best part is that we never charge fees to use add-ons.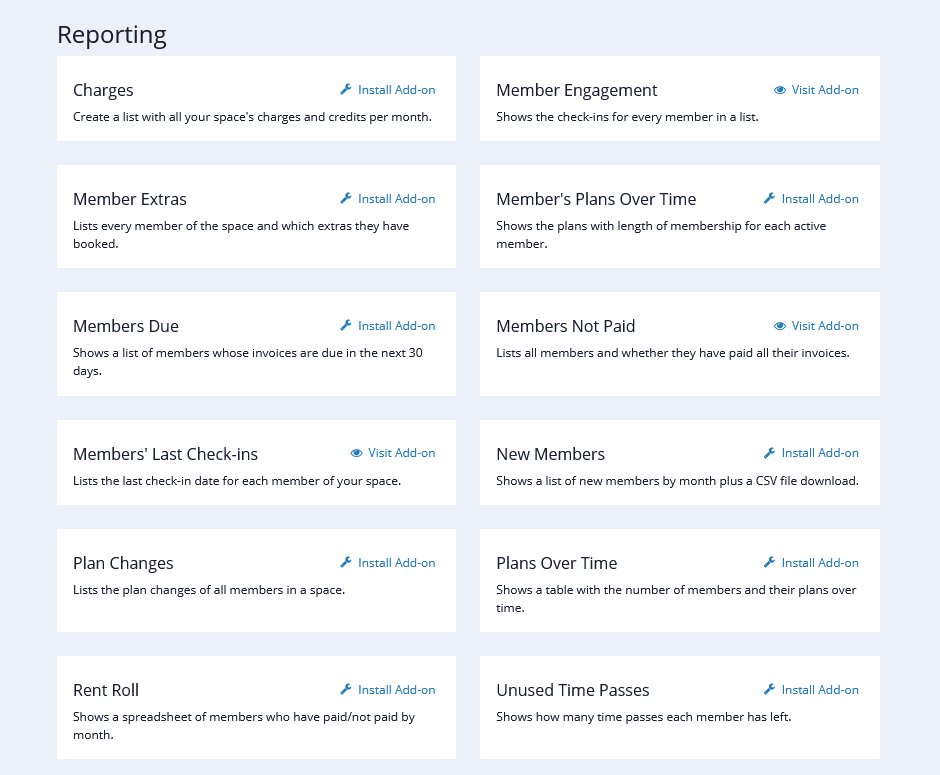 How do I make the most of these features?
If you're feeling like you have tons of data but don't know how to maximize the information you're gathering, you can book one of our Cobot half or full-day support packages to onboard your team—or get personalized support to make the most of your existing subscription.
Wondering how we calculate our analytics? Here's an article we put together that explains our process.