This is a guest post from Ashley Davis, Managing Editor of CoworkingResources.
As the coworking industry gains popularity, many spaces are seeing a general increase in memberships. Businesses are choosing smaller, custom spaces for their flexibility over big corporate office leases while freelancers and remote workers prefer community-minded coworking spaces that make it easier to network. But from the perspective of a coworking space manager or operator, harnessing this concrete growth is a little more complicated. Without a dedicated marketing or SEO analyst on your team it can be hard to know exactly where and how new members are finding your space. What aspect of your space is prompting new sign-ups?
These tips include actionable procedures that you can implement into your coworking business plan to better target new members and optimize your coworking services. Use the following steps to maximize your coworking membership sales:
Know Where Leads Come From
One of the first things you should do to increase your sales revenue is to make sure you know where most of your leads come from. This will allow you to focus your energy on marketing strategy, whether it is emailing forms, making cold phone calls, social media advertising, or ramping up your networking and promotional events. Discovering how people find your space will help you cut out campaigns that are ultimately unhelpful and sucking money out of your business. Perhaps a large portion of your prospective members are learning about your space from your blog, or from your local partnerships! Whatever the sweet spot is, it makes sense to focus on them rather than sinking time and money into copying things that other spaces are doing.
There is no one-size-fits-all strategy for coworking spaces. Since the community makes each space unique, it's worth it to learn more about your members and apply your insights to your overall marketing strategy.
Scaling your business?
Accelerate your growth while doing what you love!
Try Different Membership Bundles
In order to make sure that memberships are appealing to potential clients, it might be worthwhile to experiment with different bundles of coworking services. Depending on how the majority of your clients work, the membership levels you currently have may not be the optimum solution. For example, access to the conference room may not be necessary for every freelancer even though it's included in your lower-tier plans. It might be more valuable to some members to have the option to choose notary or unlimited printing services instead.
Have new members fill out a survey to highlight the services that are most important to them. This will help to gauge the value of individual services and expose patterns that can point you in the right direction for how to experiment with your membership tiers. This might also reveal your ability to allow certain amenities to be bought à la carte so members do not have to feel pressured to upgrade plans just for a single feature.
Sell Virtual Services
While many people look for coworking spaces as a physical place to work, an increasing number of entrepreneurs just want to take advantage of virtual services. For example, you can sell to more people even at capacity by offering members use of the postal address of the space, a receptionist, letter opening and scanning, meeting rooms, and any other service that doesn't require the members' constant physical presence. Virtual services require very little overhead costs and can spread the word about your space even faster than regular memberships since many businesses are converting to spread out remotely managed teams.
Use Analytics
As with any other business, analytics are at the heart of optimizing the various resources and technology that a coworking space needs to run successfully. This is why it's extremely important to choose a coworking management software that provides the deep insights you need to serve members in the best way possible. A software that tracks members and provides some type of data analysis or lead generation tool is the best way to make sure that every inch of space and every service is being used to its full potential, showing where you can cut costs by eliminating underutilized amenities and where your members are spending the most time.
Curate the Community Culture
Promoting a feeling of community and collaboration is at the heart of every coworking mission. Most freelancers and digital nomads join coworking spaces for the community culture as well as the amenities offered, so do what you can to cultivate this sense of belonging to attract new members. Coworking managers often get into the business with a passion for the concept, but quickly forget that coworking is not just about real estate, square footage and bandwidth. As a coworking space grows it's actually pretty common that they forget the social aspect of running the business. Networking and social events become less frequent and the space slowly starts to look and feel just as cold and corporate as traditional offices. The best way to combat this is to hire a community manager, someone who can put all of their energy into planning events, getting to know each member and connecting them, and provide a welcoming presence with creative office initiatives.
Consider a Credit System
A credit system that lets current and potential members buy credits for specific services ahead of time. Rather than paying upfront for full membership, issuing credits for access to the conference room, a guest pass, or extra time in the space can help the potential member get acquainted with the space and help current members keep coworking without the need to upend their existing membership. Think of it as a discount for certain add-on services that are easy to track and expose potential members to the space who aren't quite ready to make a full commitment. Make the credits transferable and easy to use to maximize their value and boost sales.
---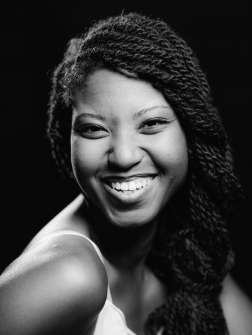 Ashley Davis is the Managing Editor of CoworkingResources, a publication dedicated to helping coworking space owners, operators and professionals navigate the flexible workspace industry. She's passionate about writing inspiring content, promoting diversity, and Chinese food.