Puedes leer este artículo en español aquí.
Sònia Esteve, a thirty-year-old graphic designer and founder of El Local Coworking in Guissona (located in rural Catalonia), does not waste a second diving into the beginning of her relationship with coworking. It is clear that she does not like the limelight from the way she explains her story, downplaying the many accomplishments that she has achieved while creating one of the most well-designed and vibrant spaces in rural Catalonia.
"Five years ago, while working as a designer from home, I began to realize that I was neither efficient, nor productive, nor was I able to maintain work routines. After two years I decided that this could not continue and I had to make a change: I needed to put order in my life."
Sònia's family had a space at street level and she decided to create her design studio there to separate her personal and professional life, gain visibility, and facilitate access to her clients.
However, she found the idea of continuing to be alone in a confined space very unattractive. "It's boring, isn't it? Occupying 15 out of a 200 square meter space seemed absurd. And so I started to do some research because although I had heard a bit about coworking, I had no idea what it really was."
At this point she begins to smile from ear to ear as she reminisces on how El Local Coworking was born:
"I discovered that they were spaces where people connected, things happened, there were synergies, joint projects could be created,... the more I read the more I thought this is mine, this is mine."
In the end, she decided to return to Guissona and jump into the pool "without knowing very well what could happen." After just over half a year of reform and a grant from the Leader Program for Entrepreneurs in Rural Territories, in September 2018, El Local Coworking became a reality. "We had an inauguration with a very cool concert and we opened the space."
I was curious about the whole development and decided to ask her to tell me about process of opening a space in a rural territory like Guissona.
"Before opening I had gone to talks, I had visited other coworking spaces and they always told me: the worst thing is to open alone [without members]. Before opening I thought... but who will want to join before we open? Although I didn't think it would make a difference, I started to spread the word and educate using social networks (although now people in Guissona know what a coworking [space] is, at that time they didn't know the concept) and then it happened: someone was interested in the space when with three or four months left to finish the work."
Finally Sònia and her first coworker (whom she couldn't convince to wait) started working on the second floor of the space, which was... mostly finished. Meanwhile, on the first floor, things were "upside down;" they could hear construction all day long. And so, in a small space without internet or air conditioning and in which you could hardly work, Sònia managed to open a coworking space with a member in tow, circumventing the problem of opening her doors to no one.
Before opening, she made a list of freelancers who might be interested in the space and invited them to the opening. "Although some of them came to the event none of them have ever been interested in working in the space, I think this is already a cliché."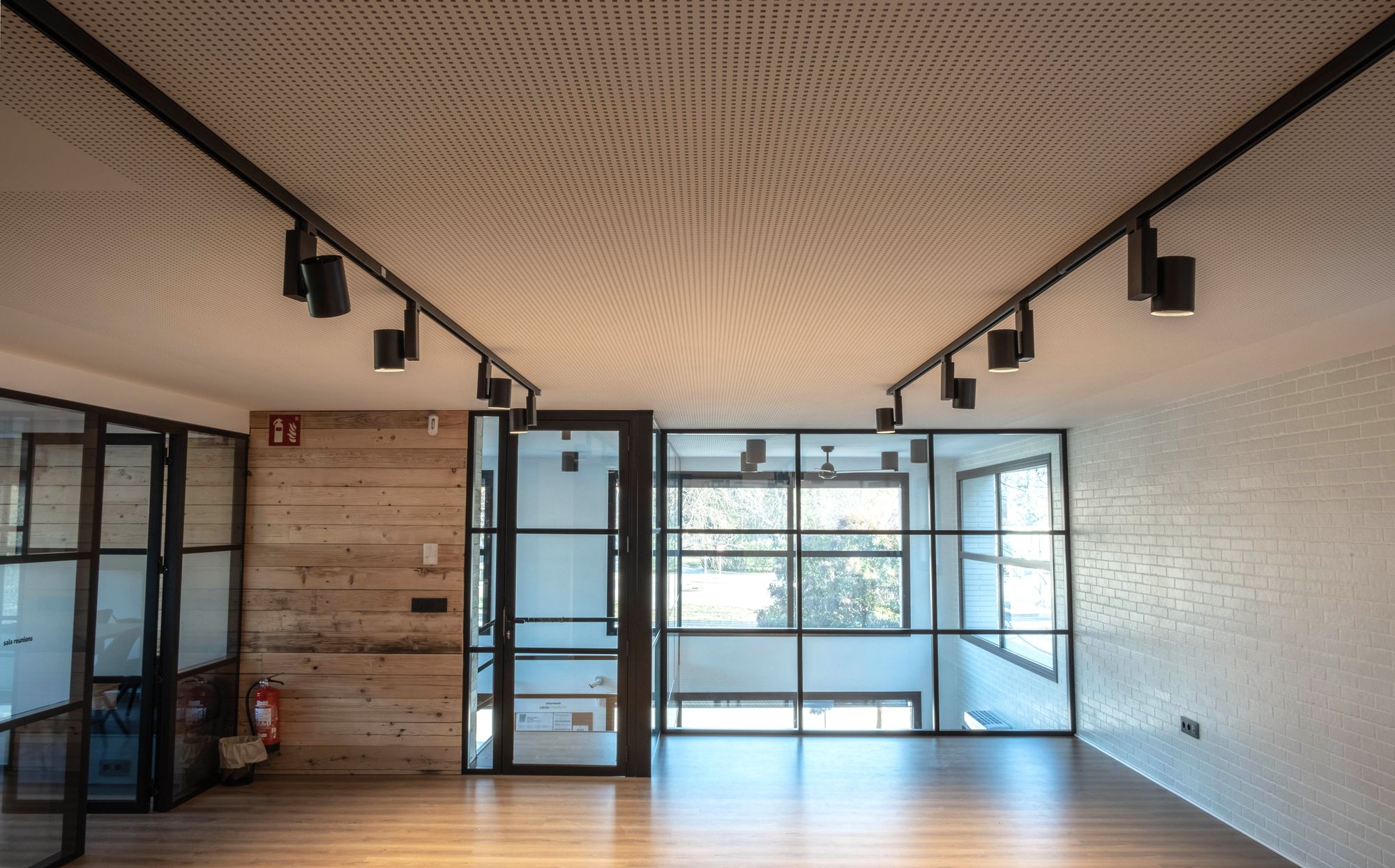 Sònia's experience speaks to situations we usually face when opening a coworking space. On the one hand opening a space alone is horrible because it makes it difficult to sell, and on the other hand, it is a cliché that the freelancers you invite at first never join your project and the freelancers that you didn't even know existed will become members.
The reaction to the space was very positive. "Many people came, rang the doorbell, and asked me to show them around." Sònia took the time to give all those people a tour of the place, far from being a waste of time, she managed to get dozens of perfect members who then generated income by recommending her space to others.
"I put a lot of effort into social media in the beginning, but what worked best for me was word of mouth."
Another side effect of their work promoting El Local Coworking was that their visibility increased exponentially; orders for their graphic design studio multiplied to the point that they needed to hire someone to keep up.
A funny anecdote comes from being located on a dead-end street: "In front of our space we saw people who parked their cars and started working with their laptops from their vehicles. I put up a giant sign on the façade to offer them a real workspace."
However, if she had the opportunity to choose, these were not the type of members that Sònia was looking for:
"What I wanted were people who live the space."
A year later, two architects joined, increasing the number of members to five. "From then on, things started to work by themselves and the space has been filling up until today we have completely full rooms and offices, except for one that is empty so that we can provide service to people who come on a one-off basis."
One of the things she has tiptoed around quite naturally is the vision of the community she was building: keeping her eyes on the goal of building the kind of community she wants, while drawing in enough people to pay the bills while she gets there.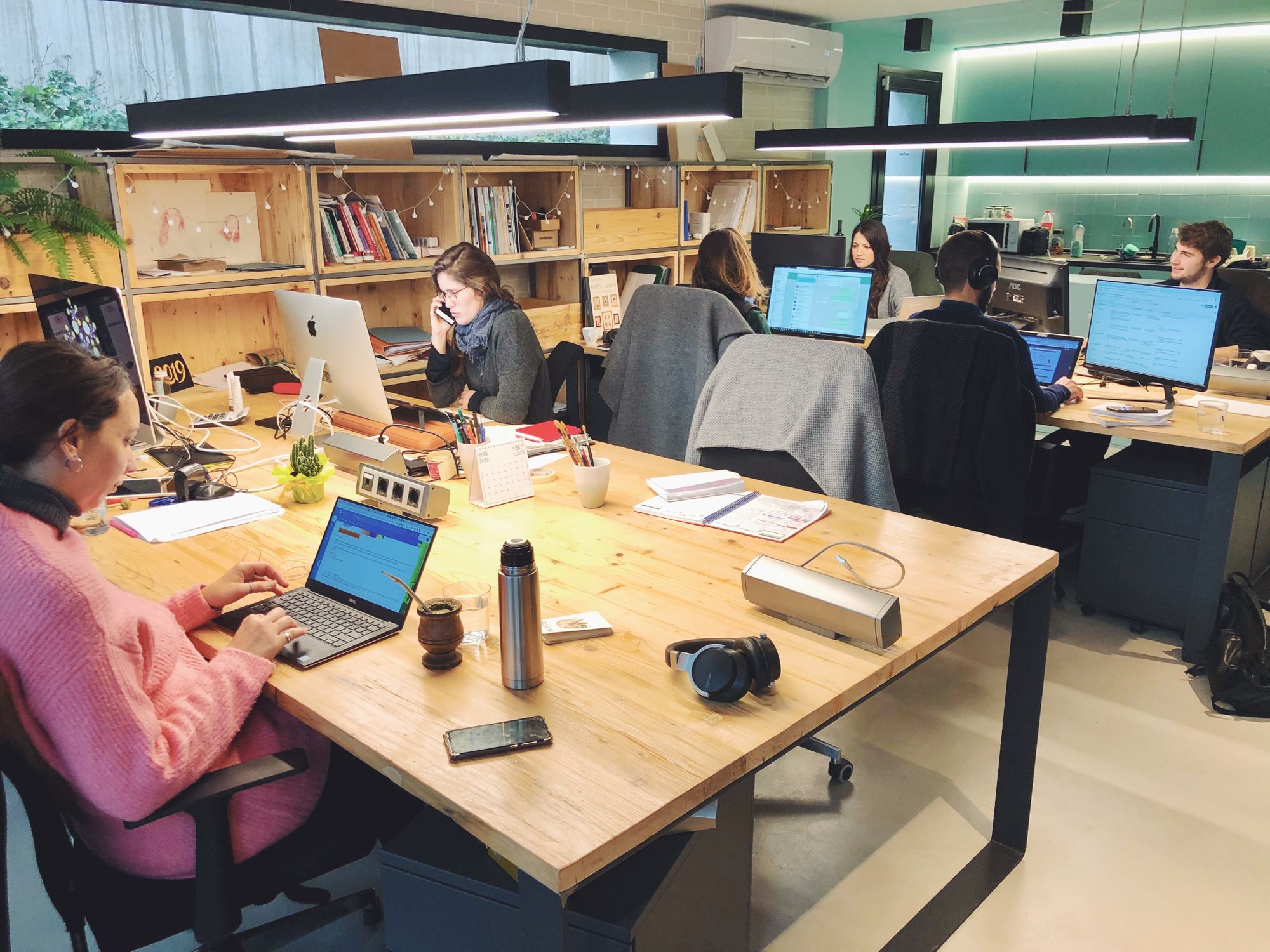 One of the most obvious differences at El Local Coworking is the quality of the space in terms of design and finishes. Even I, with my experience working with many spaces at a rural level, was surprised by the level of quality design. The reason? Flexible workspaces in similar rural situations have less potential members overall based on a lower density of inhabitants. Therefore, they are usually smaller and consequently have a lower revenue—and investment in design ends up directly related to the space's profits.
"It was not something thought out, the intention was not to make a super cool space. It is true that I am a designer and I like things well done, I pay attention to detail, and get involved in the projects but I think that a fundamental aspect when considering an investment of these characteristics is the fact that the space is owned. Therefore, the money we invested became equity."
In the flexible workspace industry the business is very different when you own the asset and obviously any improvements you make become part of your equity. It's a long-term view that allows for more short-term benefits:
"The role that design plays is that when people come, they fall in love with the space and stay". The community, she continues, also plays a fundamental role: "because if it were only design, people would not stay."
Coworking design has polarized the industry before; it often seems that a space that stands out in their design tends to not have the same level of community involvement, and vice versa. Personally, I think that examples like Sònia's show us that this view is too reductionist. In a coworking space like El Local, design plays a fundamental role just as community does. Far from being two opposing aspects, they complement each other and attract people who are "design conscious" and in turn decide to stay because they have found a family.
Continue reading in part two of our interview
---
If you aren't already using Cobot as your coworking management software, give it a go! You'll find that our features can help you run your coworking space more effectively and grow your community. Just sign up for a free trial or a live demo session. And if you have questions, our support team is all ears!
Happy Coworking!