Puedes leer este artículo en español aquí.
Read part 1: Leading a design-forward rural coworking community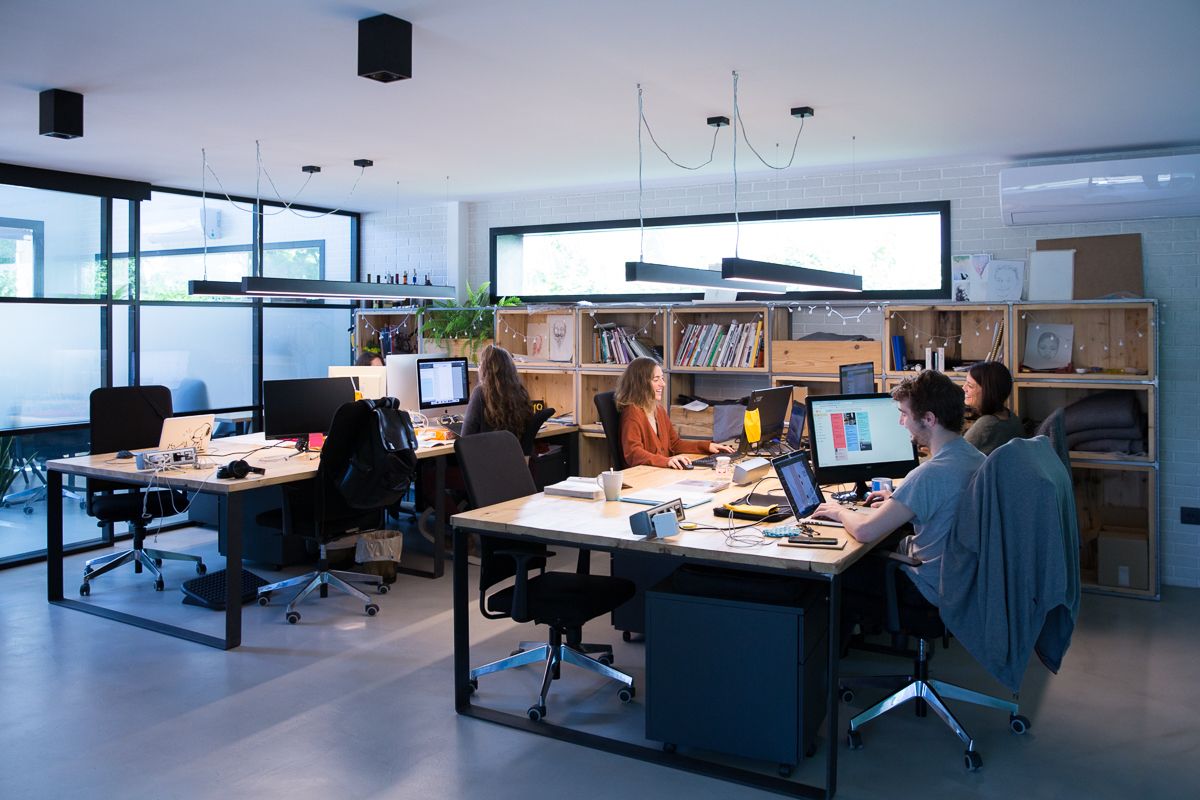 There are usually two main arguments for the power of rural coworking: the ability to attract and retain talent and facilitating better integration for urban transplants. Sònia tells me that the El Local Coworking community is primarily made up of people local to the area. However, she saw the effect El Local had on two people who, despite living in Guissona for many years, never developed strong roots in the area beforehand:
"For both of them, being part of the coworking [space] was key to want to spend more time in the town and maybe go down to Barcelona less on weekends."
Guissona has a particularly strong driving economic force, and this is called bonÀrea—a supermarket brand that operates throughout Catalonia. This company has been the main engine of growth in the town since it began its expansion in 2002. At the time, the town had less than two thousand inhabitants. "The presence of the company has meant good things and bad things for the coworking industry. One effect is that in Guissona, there are hardly any freelancers: most everyone has a job. In fact, if you grew up [in Guissona], when you finish your university degree you receive a letter from the company offering you a job. But there is a positive side, bonÀrea also works with many external companies: coworking spaces provide them with a necessary service."
In this sense, the design of the space has also been key: it feels like going to work, and companies don't think twice about signing up. Some of them work at El Local Coworking all the time, others maintain a space at bonÀrea but may prefer to work from the coworking space, which offers them their own private area in a relaxed atmosphere. A side effect of so many companies is the sheer volume of foot traffic: "I have had to install four doorbells so that the companies can attend directly to their visitors."
Adapting to change is key. The solutions may seem quite obvious, but most of the time changes happen so slowly that it takes a while for for coworking space operators to respond to problems.
Foot traffic is fundamental; the more people are aware that you exist, the more likely it is that someone who needs your services will find you. Sònia also uses her space as a collection point for a farm basket service: every week more than thirty people come by to pick up a basket of fruit and vegetables direct from local producers.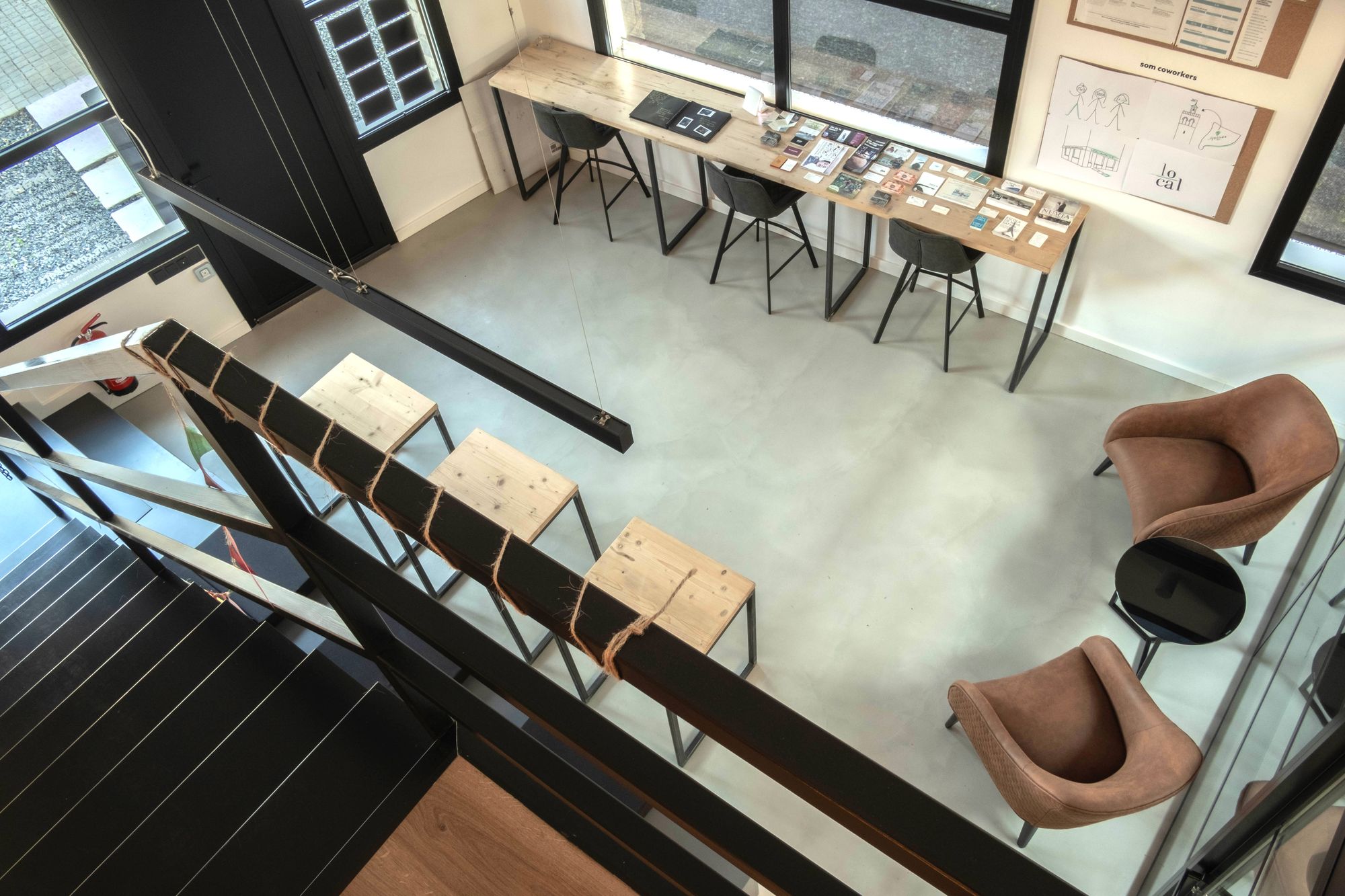 During the pandemic, El Local closed for two months. "I was never afraid, but the truth is that it didn't end up affecting us much. The only consequence for me is the fact that a project I was about to start ended up stuck in limbo." Obviously for her, with a barely one-year-old coworking space, this contract gave her peace of mind to be able to make the loan payments she had taken on to undertake the renovation. In addition, throughout the pandemic, some people have spent a few weeks working remotely from El Local.
The question no one has asked Sònia Esteve is: why isn't her coworking space more expensive?
"I never opened the coworking [space] looking to make a profit: what I want is that freelancers who are here stay here. I want them to feel comfortable, and to have a workspace that does not involve stretching their budget because this community is very important to me. But that does not mean that I will never raise the price!" confesses Sònia. Depending on your background, you may be pulling your hair out reading this, but I think we should not be quick to judge other people's motivations. If we could summarize a key issue embedded in the entire concept of rural coworking, it's that a small potential audience with low population density equals small space, so spaces in a rural environment are not usually their only business or even their main business.
Coworking never fails to provide real moments and authentic people. Coworking adds value in big cities and small towns, there are people who make a lot of money and there are others who use coworking as a tool. I have always said that this is a business with soul and seeing people like Sònia, who are looking for something more than money, make me want to continue exploring this world. It's nice to hear "there are projects that give me the economic base I need so that I don't need to make a lot of money from my freelancer coworkers. I look for something else that is not money."
These words transport me to another era, to a time when coworking was not yet an industry and in which there was both a bit of business and a little bit of heart.
---
If you aren't already using Cobot as your coworking management software, give it a go! You'll find that our features can help you run your coworking space more effectively and grow your community. Just sign up for a free trial or a live demo session. And if you have questions, our support team is all ears!
Happy Coworking!