Léelo en Español aquí
África Sanjuán left her native Monzón at the age of 17 to study in Barcelona: a dream come true. A few years later, after finishing her studies in multimedia and a few years working freelance in the Catalonian capital, she decided it was time to make a change:
"It was the natural path. I was tired of sharing an apartment and what I wanted was to do something creative at home."
She began to investigate and stumbled upon coworking, at the time, still an "indie" idea. In 2011 she attended a workshop given by Manuel Zea (known familiarly as Manu) at Gracia Work Center, one of the original pioneers of coworking in the city. "The day after the workshop I wrote to Manu and he encouraged me to create accounts in different social networks, to buy the domain and publish already."
África has a clear vision and decided to return to Monzón.
"Instead of setting up an office I want to set up a coworking [space], a place that has a workspace, an art gallery, vegetable garden, cafeteria, cultural center,... but I also thought I had to bring it down to reality."
What she wanted was very simple: to continue working with his clients but with the quality of life that Monzón provided her. She already had the space, her family had an available space that would be transformed into what is now Crearium.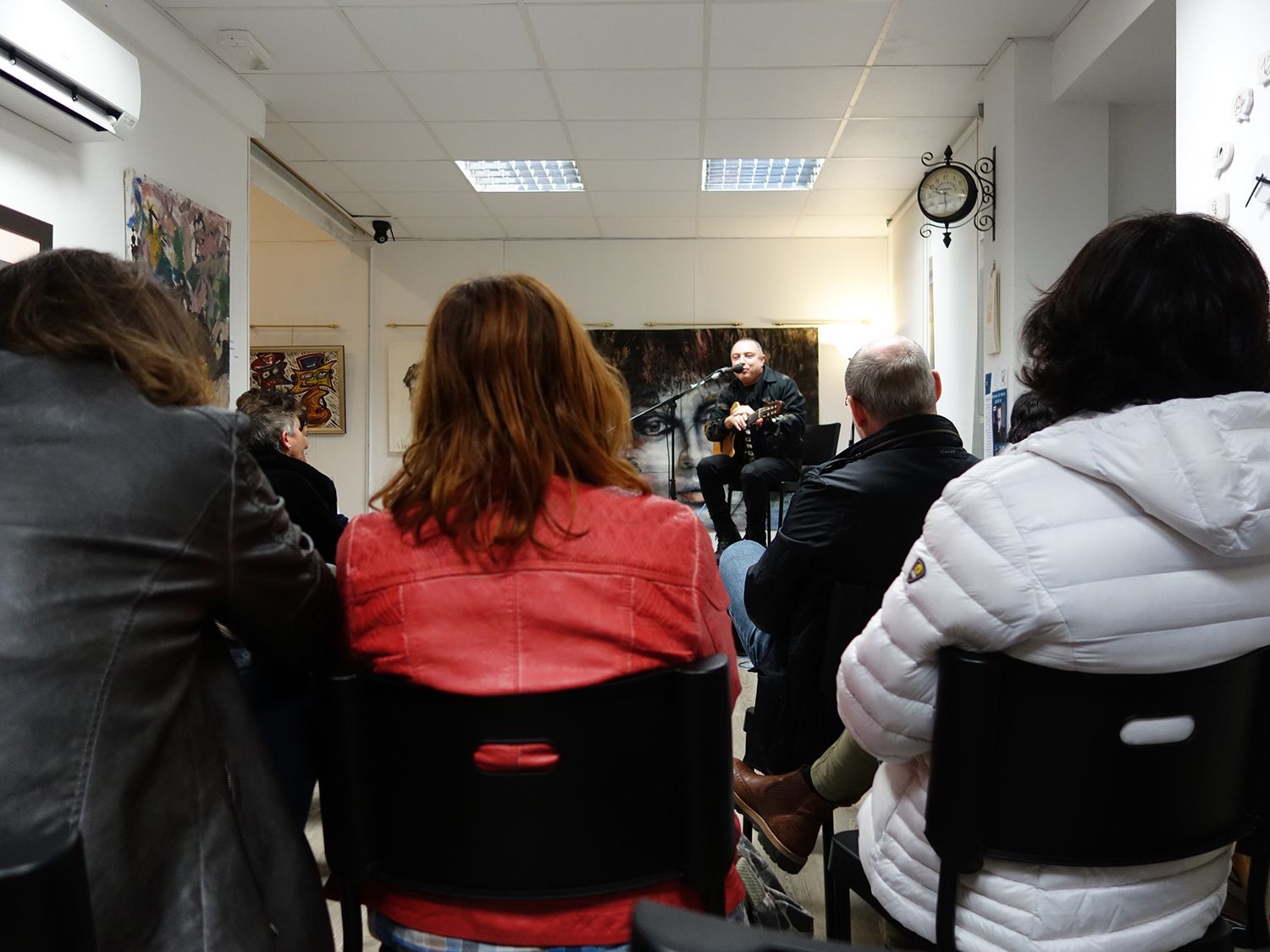 In 2012, África started working on the business plan, requesting the building permit, holding events in different bars throughout the city. She also attended the first edition of the CWSC (and the second year of CWE) to continue learning. "Coming back from Paris (venue of the 2nd edition of the Coworking Europe Conference) I had butterflies in my head, but I am where I am and I have what I have: I didn't have funding, but I ended up getting it and I worked hard to connect with other rural spaces in Aragon and the rest of Europe." On paper everything seemed easy but plans never resist the first contact with reality: "people have their lives and coworking was something strange for them. It was a bit frustrating but I came face to face with reality."
But África was not going to give up so quickly. By then, she had already been a finalist in two competitions at a provincial level and then, before she'd even opened, she received her first institutional visit: the councilors of Riba Roja d'Ebre, the promoters of Cowocat Rural, visited Crearium. "I don't know if it made sense or not but I was moved by everything there was, but at least it was what I felt like."
At that time, coworking in the province of Aragon was far behind cities like Madrid or Barcelona. In 2013, Crearium opened its doors in this countryside town of 17,000 inhabitants with the idea of bringing a bit of what Africa loved about Barcelona to her hometown.
"I wanted to have a space where cultural events could be held, where I could exhibit works of art by artists from all over the world [her father organizes art exhibitions around the world], that had a training space that could give people opportunities."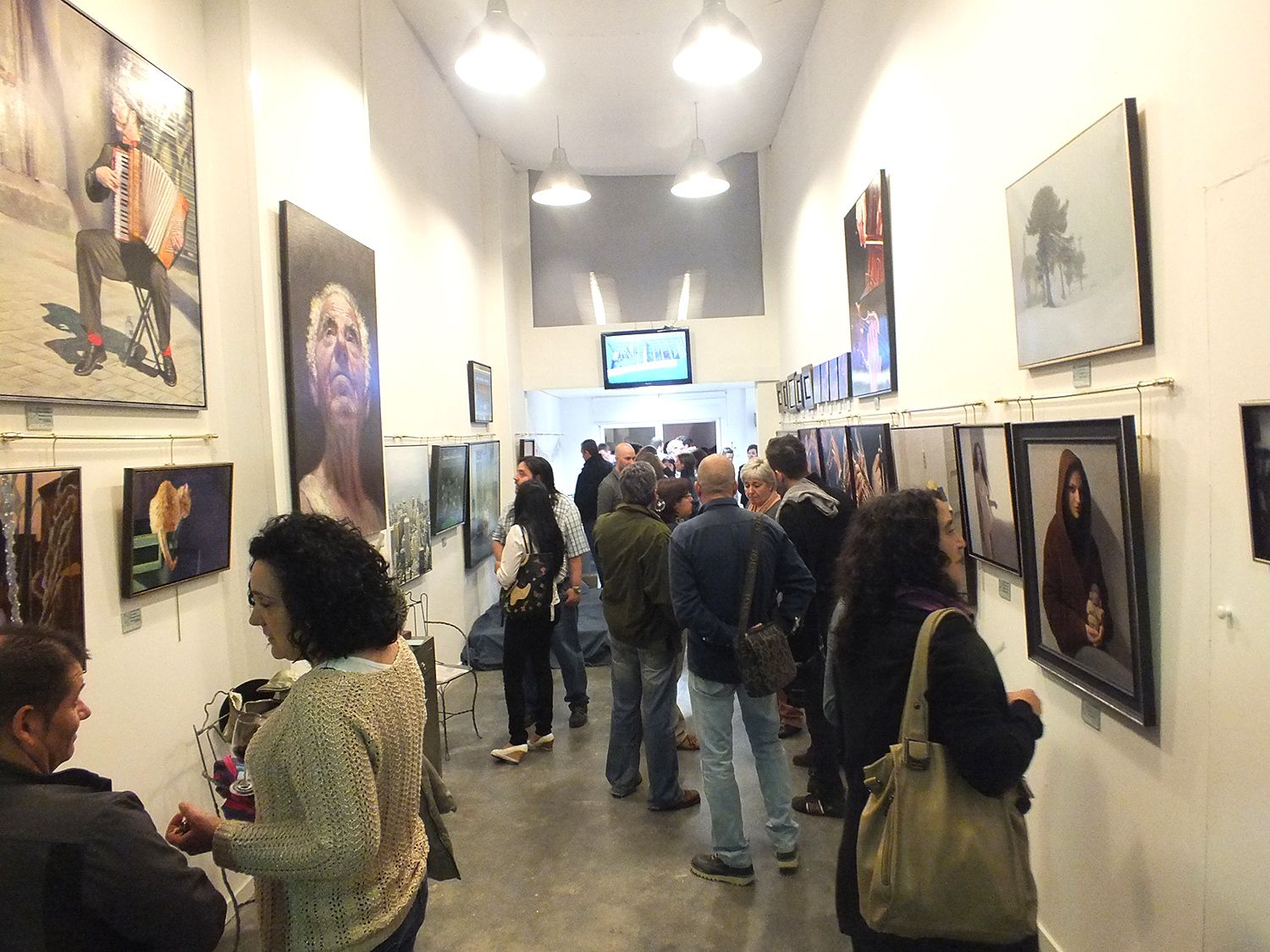 When summer came África planned to create a "creative urban campus" to provide activities for children while their parents worked.
"It was a real disaster. Only three children signed up and one of them was forced to by his mother, a friend of mine. I decided to do it anyway because I felt I had to start."
Launching this, despite the loss, was key to the ultimate fruition of the whole project: "The following year we had a waiting list." By then, the distrust, the fear of the unknown had disappeared. And from that moment on, África started doing a lot of different things, in many cases combining new technology with old techniques. One such program taught children (who have never seen a 35mm camera) how to develop a photograph so that they appreciate the process behind modern smartphone cameras. With these educational programs she began working with local schools and to showcase exhibitions and other cultural projects.
"The workshops didn't have much of an impact on coworking demand, but I don't have a very commercial profile either. In Monzón there are many spaces available; between the low cost of those spaces combined with the fact that I don't have private offices (which would undoubtedly bring in more people since many are still wary of open offices)—locals are not too interested in the model."
However, people who have left Monzón and come back appreciate that something like Crearium exists and are in fact its majority users.
"The pandemic and teleworking have helped everyone understand what we do."
For África Sanjuán, coworking is a door, an access point to meet interesting people. It's partially for financial gain, but: "for me the important thing is the philosophy." Crearium is a very personal project. It gives her a newfound quality of life and allows her to share it with other people seeking the same thing.
Does this dream of coworking as a tool for attracting and retaining talent in rural areas crystallize in Crearium? Personally, I think so. África has built something very similar to the original dream of coworking: work, culture, learning and an open workspace for collaboration. It's without a doubt what we all aspired to almost a decade ago. Now, when globally, coworking is more "structured" and broad, if you want to see coworking in its purest form, you can go to Monzón.
---
If you aren't already using Cobot as your coworking management software, give it a go! You'll find that our features can help you run your coworking space more effectively and grow your community. Just sign up for a free trial or a live demo session. And if you have questions, our support team is all ears!
Happy Coworking!