We've kicked the year off with a bunch of updates that are sure to give admins and members something to smile about. Read on to discover the fresh looks and added functionality that you can look forward to next time you log in to Cobot.
Assigning Booking Passes
As an admin, when you assign Booking Passes, members are not automatically charged for those passes. We've added a reminder so that it's clearer what steps you need to take if you wish to add a charge for the passes you just assigned.
What's more, you can click through a link in the reminder to add a one-time charge or create a free-form invoice—where you'll find that the available information will be pre-filled for you.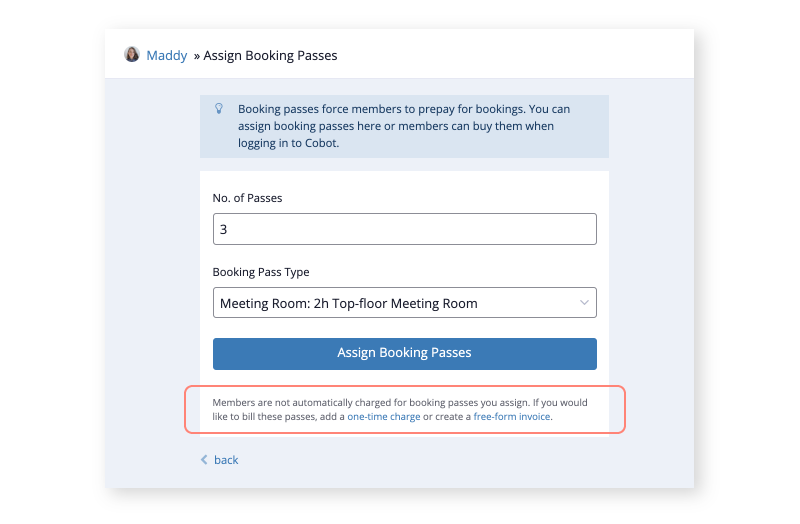 iCal Download on Bookings
Ever wanted to add Cobot bookings to your favorite calendar app in just a few clicks? Now you can!
Every time you make a new booking or review an existing one, you'll now find a .ics download link. Once you download and click to open it, your browser should prompt you to select the calendar app you want to add it to (you should receive a prompt from your calendar app), and just like that, you're all set with an updated calendar appointment.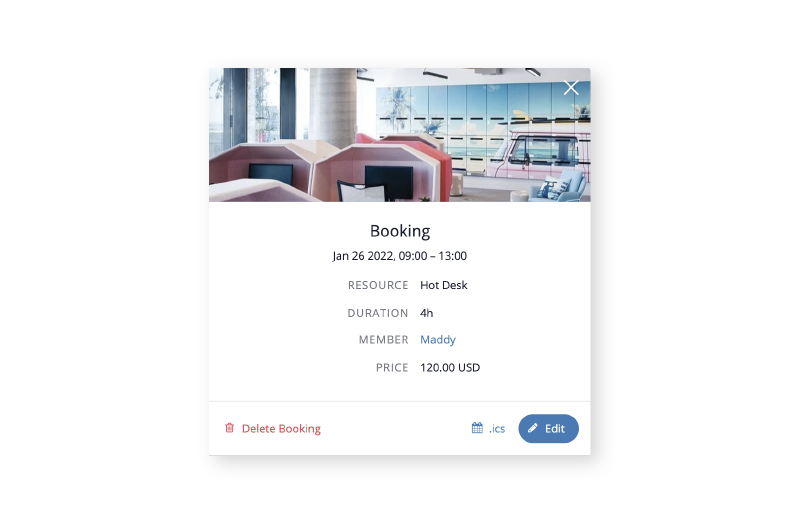 Check-in & Check-out with Salto KS
Does your space make access easy by using our integration with Salto KS? If so, then access management is about to become significantly easier for you. Members are now automatically checked in to Cobot when they use a Salto lock to enter your space, and checked out again when they exit. What's more, time passes will automatically be deducted from a member's Cobot plan in the process.
What does that mean for you? This level of advanced access integration will automatically use the time passes of members who have them in their plan, lighten the load for your team, decrease technological friction for your members, and keep your analytics and historical data accurate.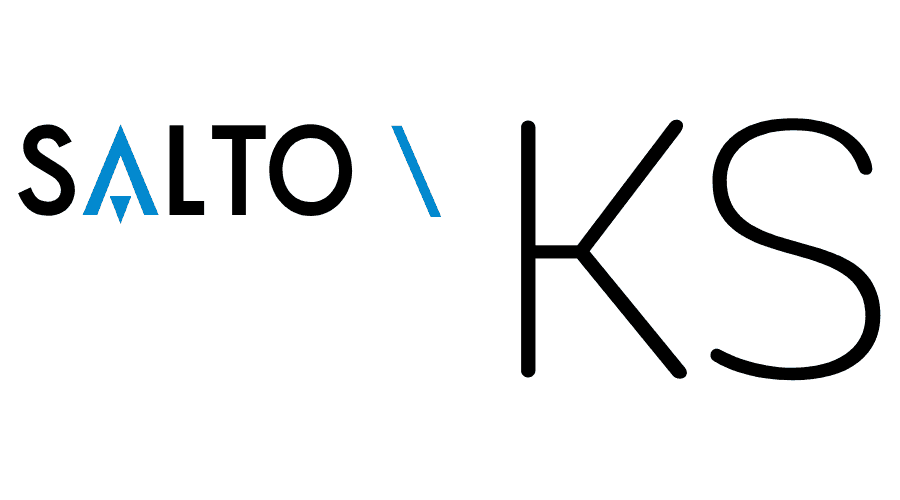 Last year our co-founder and CPO, Kristina Schneider, caught up with members of the SALTO KS team to talk about all things access and coworking. Read the interview to discover how the Cobot-Salto integration is a must for scaling seamlessly.
Updates to Bots: Add-ons
Did you know that Cobot has a wide selection of add-ons you can use to customize everything from your Analytics to Check-ins? It's true! There are even add-ons that attach functionality to Cobot, like a complete inventory for items like furniture and hardware.
Many of these add-ons are built using "bots"—small, standalone applications that plug into your space and your interface. This month we gave them a stylish update, so they look and feel more cohesive alongside standard features.
Bots have a variety of uses and can be custom-made to get you exactly what you're looking for. See what Fase 15 developed to manage their unique beverage payment system.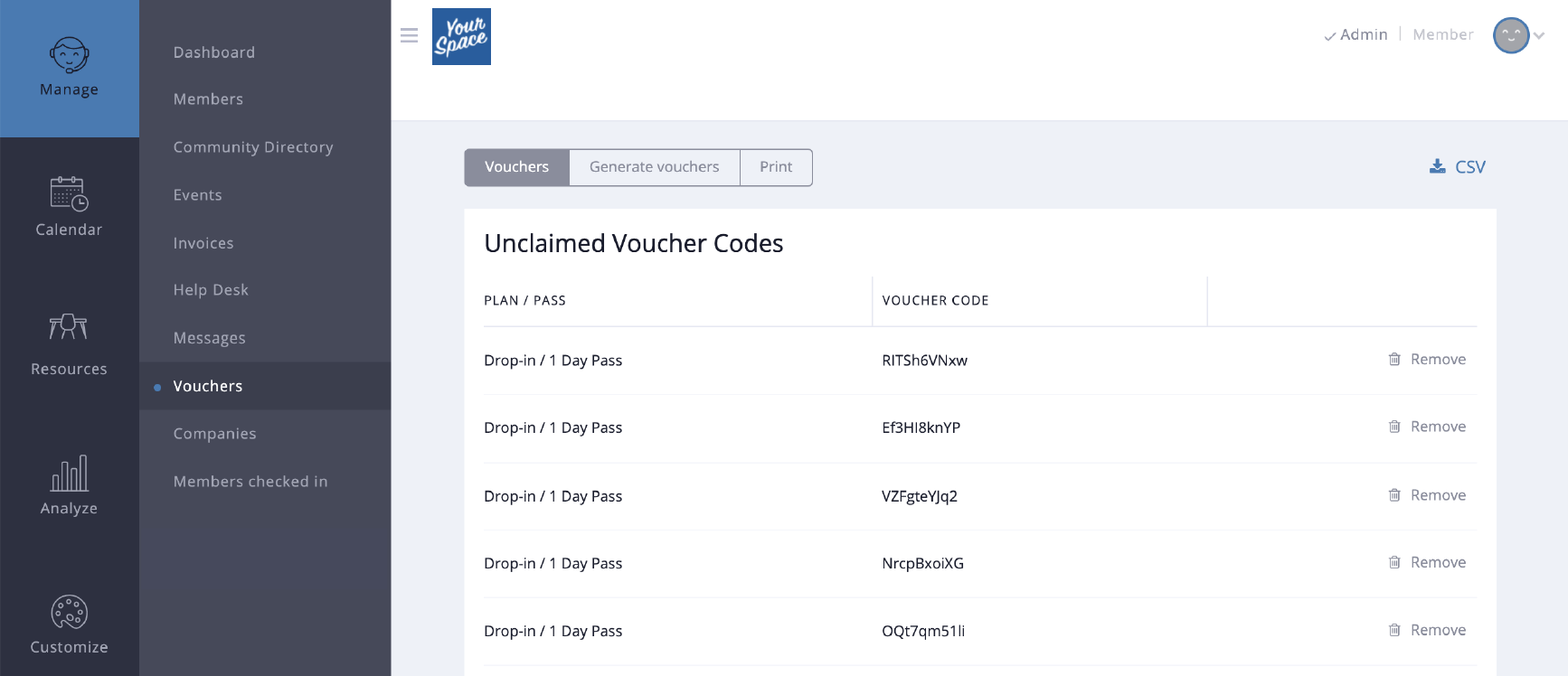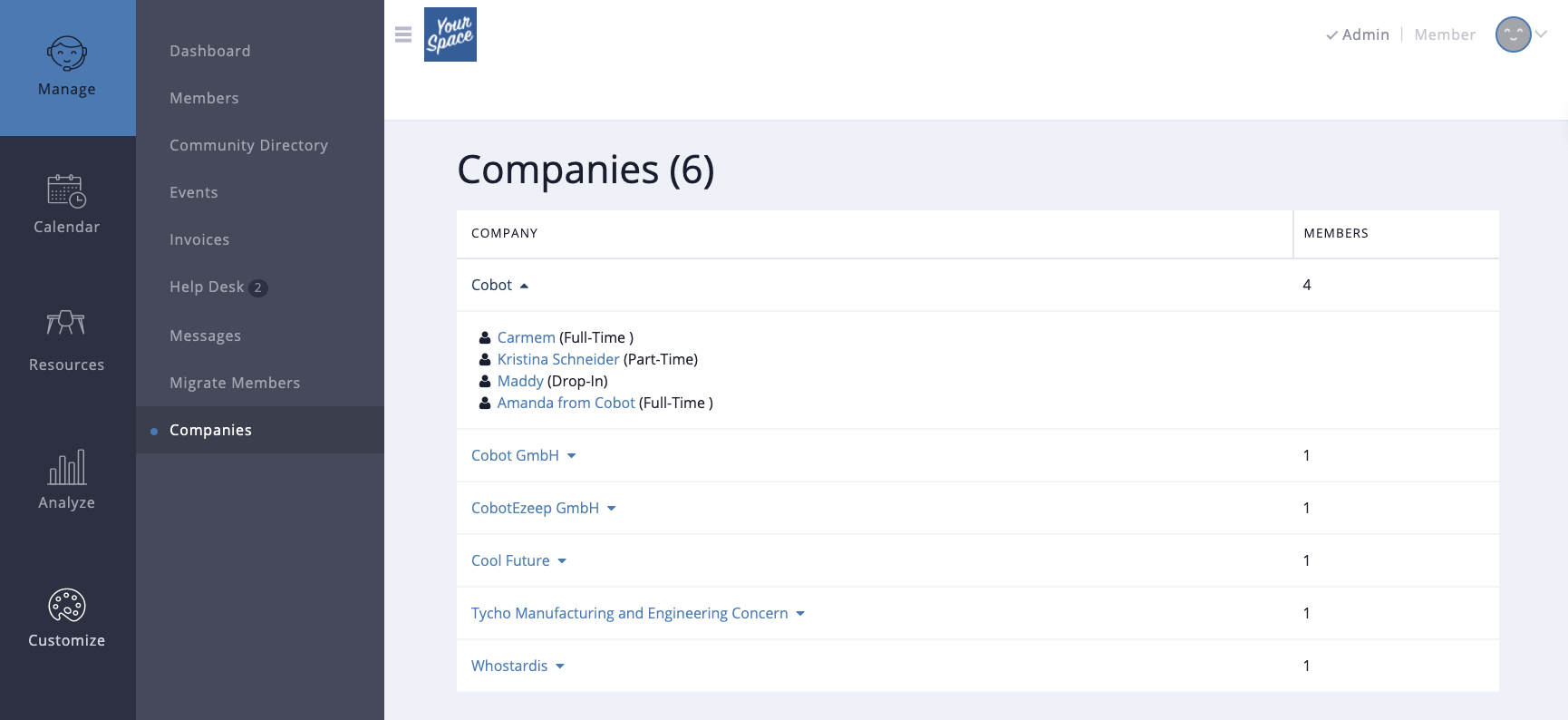 An important note for any developers who use our open API to build or customize bots, these updates come with another change: bots now only support CSS, and not SCSS.
If you haven't already used Add-ons to create a Cobot experience that meets your unique needs, head over to Add-ons on your dashboard to discover what's available to start using right now.
Public Event Page Update
Cobot's Events feature has proven wildly popular among space operators using events to bring their community together and promote activities happening in their space. That's why we're happy to say that public event pages have become even better!
Anyone viewing an Event's public page will now see your logo in a header, then they can open the new hamburger menu to discover Memberships and Plans, your website, Google map listing, and all the social links you've entered under Setup » Basic » Profile.
This is a game-changer for coworking and flex spaces that rely on Events to bridge the gap between their internal community and the wider outside community.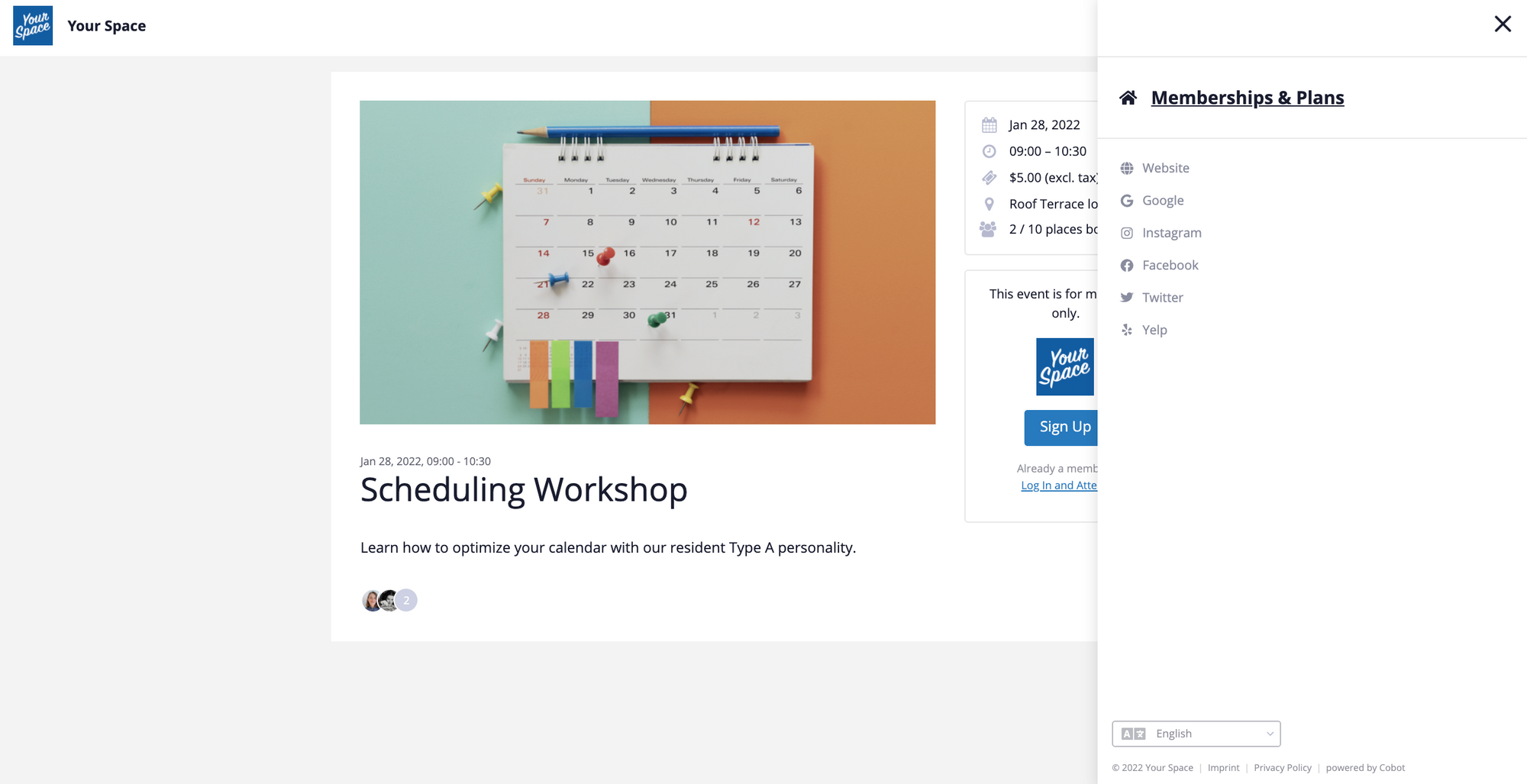 Cancellation Notices are now visible to members
Ever had members unsure about the reason why they could no longer edit or cancel a booking they had made? Usually, the culprit was that they were within the required cancellation period, which wasn't always clear to them when they made the booking.
Our latest update means that cancellation notices are now shown to members while they make a booking on the confirmation page. What's more, when they try to edit a booking after the cancellation period has expired, they'll see a message letting them know why that's no longer possible.
This should help to avoid confusion and clarify your cancellation policy so that members don't become frustrated when they are unable to modify their booking too close to its occurrence.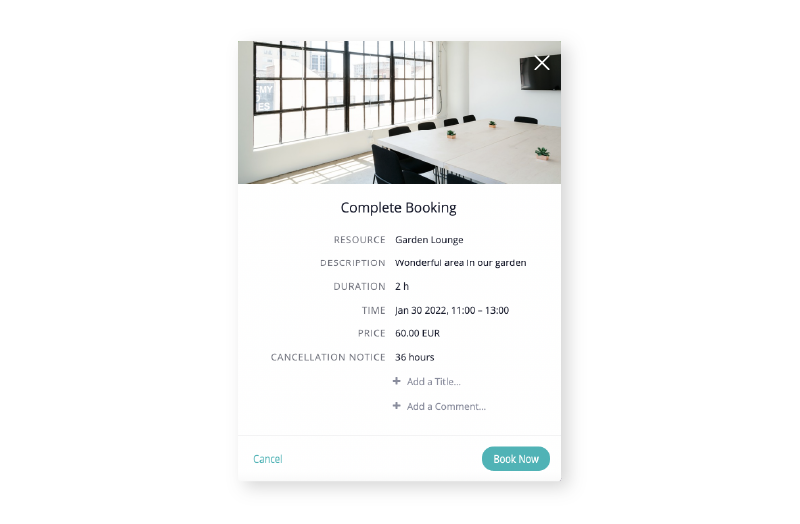 That's all for January
Thanks for reading this far—we know there were a lot of updates and improvements this month and even with this much space we couldn't get to everything. If you want the latest news and updates from Cobot, sign up here to get them delivered directly to you as well as special offers and inside info that we don't include in our regular updates.
Happy coworking, see you next month!