Events are where your community comes together. Now, more than ever, opportunities to meet our coworkers are essential — help your members to stay connected in-person and online. This update completely overhauls events in Cobot and makes it easier to take control of your own events management!
Create events quickly — display them with style!
Schedule an event, upload images, and add the details in one simple step using the event creator form. Each event is then displayed in a gallery of images and the key information. You can organize events by tagging them with relevant keywords and your members can then sort by their interests.
The event detail page gives you room to share more information about your event like speakers, schedule, instructions, or anything else you'd like to share.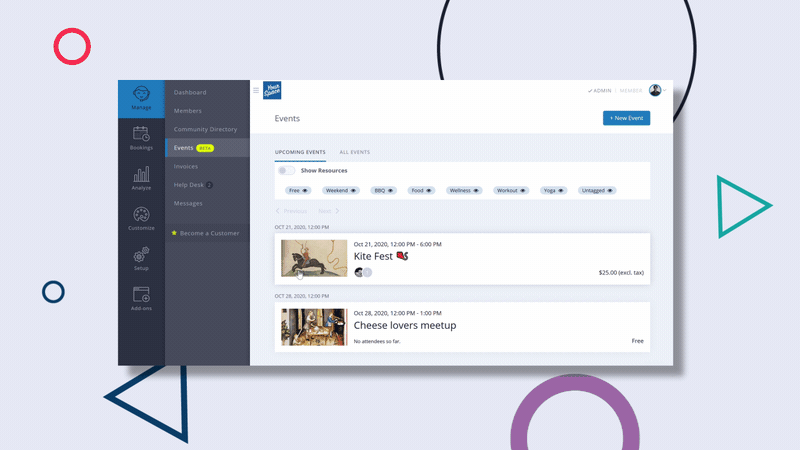 Engage and invite members
As a core part of the member portal, your members will now see upcoming events on their dashboard. The can browse and filter events, then confirm their attendance via our RSVP tool.
Use Cobot messages and emails to invite your members to new events, and send them customized and automatic reminders about their upcoming planned events.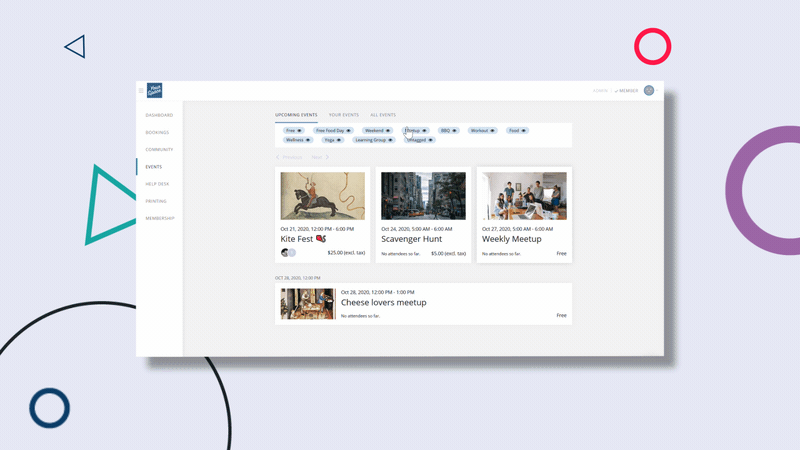 New revenue streams using Events
You can run events for free, or at a cost to your members. They will be billed automatically via their next invoice. It's easy — no third party tools required! See your projected revenue increase as your confirmed attendee count rises.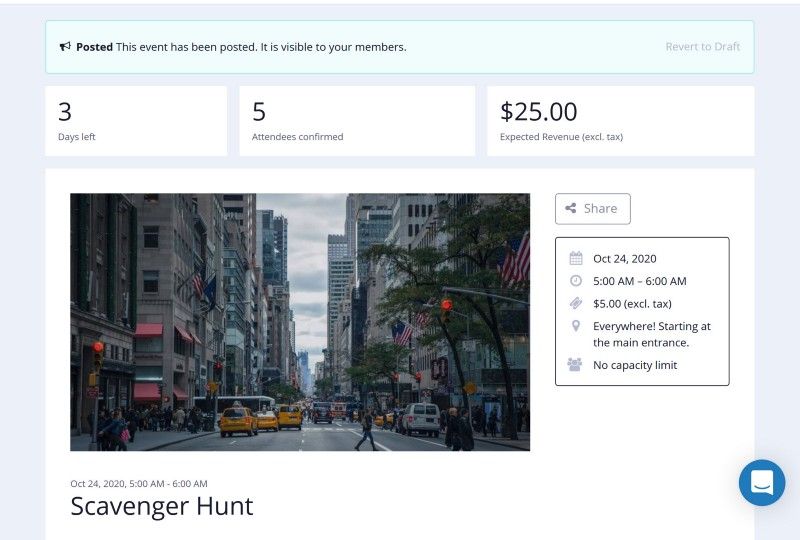 Go online!
There's a good chance that all your events are now being held online. Our event creator makes it easy to add links and login information for Zoom, Slack, or other tools to run successful manage video conferences and add value to your community.

Automatically book and block the resources you need
Cobot does what it does best: Automation! Need a room, a projector, or other resources for your event? Easy! Just check them off when you set up the event, and they will automatically be blocked on your calendar so members can't accidentally double-book.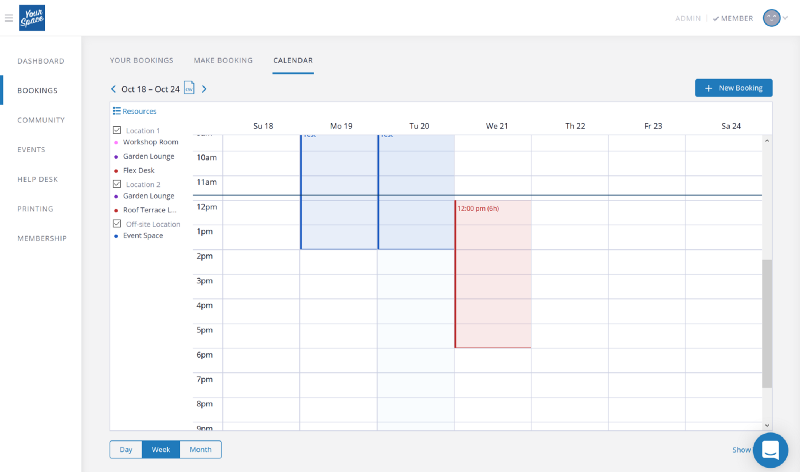 Market your events to the public
Let the world know what you're up to! Set your events to public and everyone will be able to see what's the latest at your space. Every event has its own URL and landing page that you can share.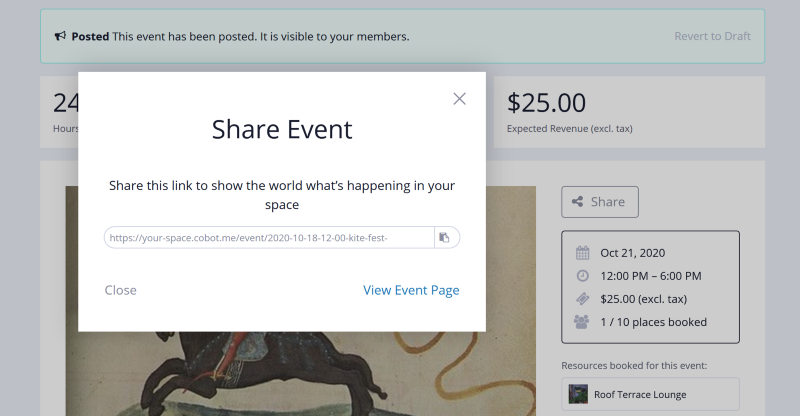 See how it works
We've added a new guide to maximizing your new events and understanding the key features. And if you still have questions, our support team is standing by to help answer them and you'll be using the new events feature like a pro in no time.
---
If you aren't already using Cobot as your coworking management software, give it a go! You'll find that our features can help you run your coworking space more effectively and grow your community. Just sign up for a free trial or a live demo session. And if you have questions, our support team is all ears!
Happy Coworking!