The shortest month of the year is almost behind us, but despite the shortage of days, we had no shortage of updates—we even managed to release one of our largest feature updates ever! Find out what that means for your workspace in our February update.
New External Bookings 💫
Do you ever have resources sitting empty when they could be doing so much more? We launched a feature designed to give you more options to offer your resources to non-members! This is a great way to capture more revenue from your existing setup while welcoming even more people into your space (and picking up leads along the way).
This major feature release is currently being rolled out to all our spaces, so don't panic if you don't see the option to switch yet!
The Dashboard shows revenue from External Bookings
Never miss essential information. Our Analytics tools now show revenue earned via External Bookings if the feature is enabled. There are two key places to track that can help you optimize your coworking space—under Analyze » Revenue and under Analyze » Bookings.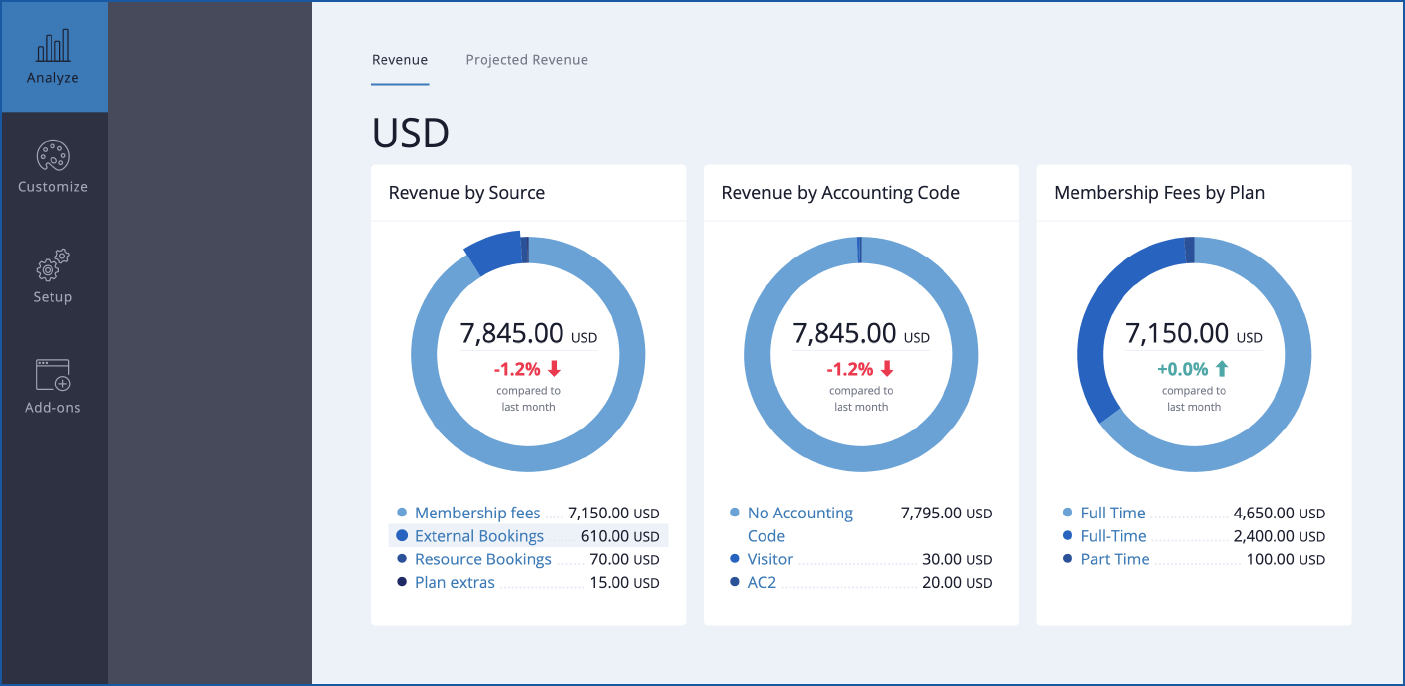 Commissions list
The new External Bookings feature is available in three flexible pricing plans. View all your external bookings' commissions in one place to make invoicing and analytics easy—make an informed decision when it's time to switch to the most economical plan for you. Toggle to view a summary of each month, or download a csv. to keep your accounting simple.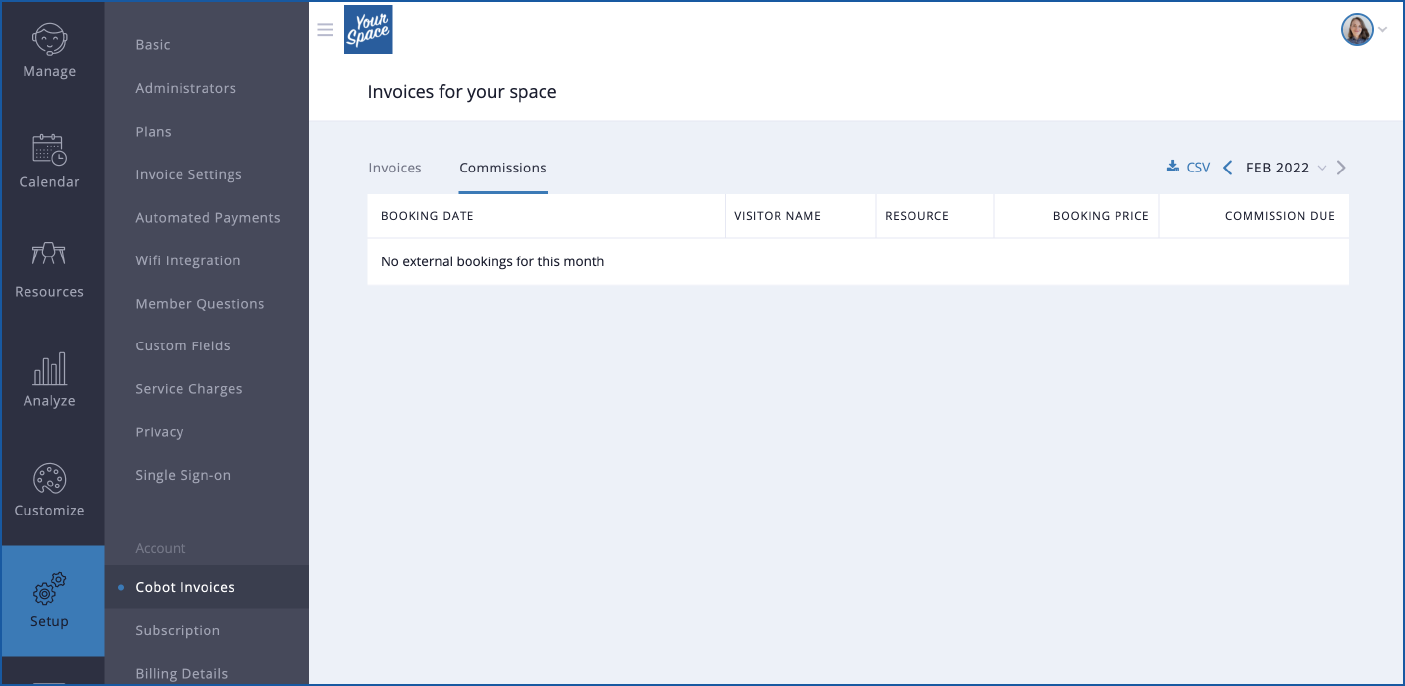 New Price for Premium Support
When you need support and you need it now, skip to the front of the line and book call time with our Support Specialists by upgrading to Premium Support. We've updated the pricing and it is now offered at EUR 99 (USD 99)/month, which includes 4 hours of support calls and prioritized support response times.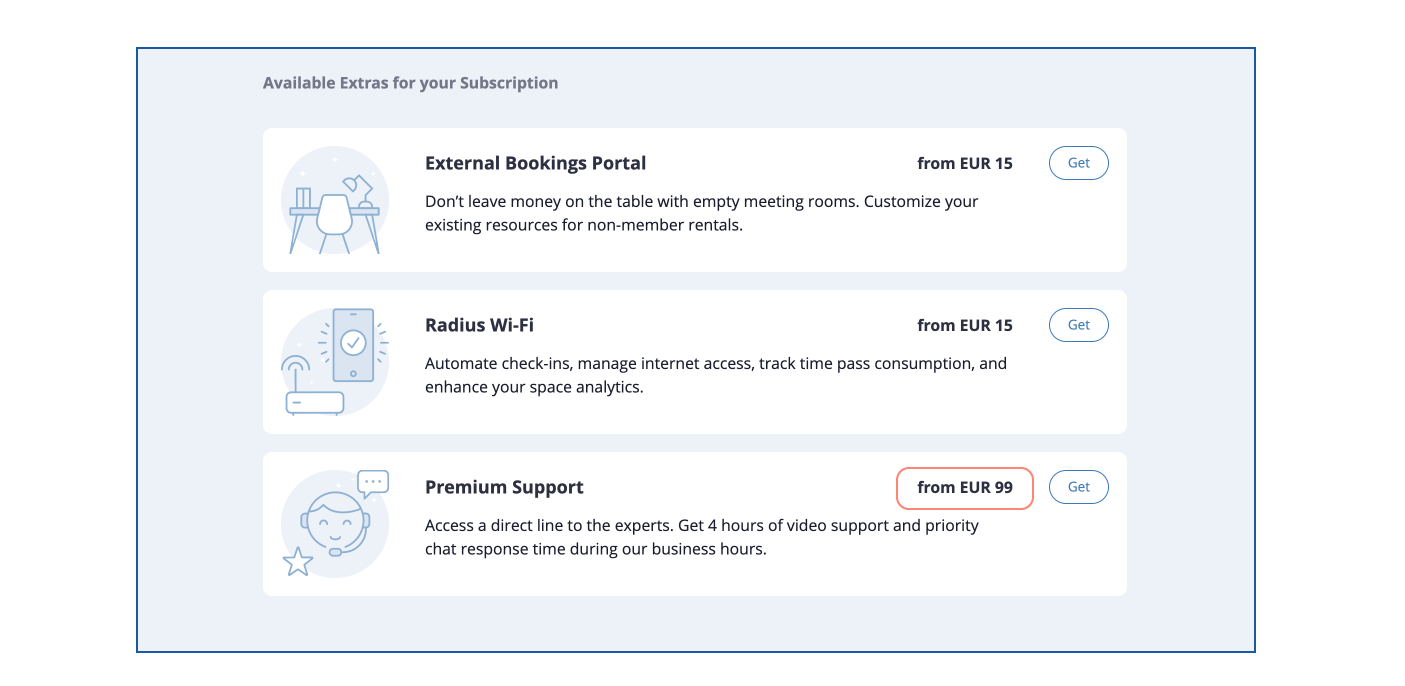 Helpful manual invoicing links
Stay on top of your invoicing—it's at the core of how your workspace stays in business. The language around manual invoicing under Customize » Features » Payments has been clarified. It also now includes a link that takes admins to a related setting under Setup » Invoice Settings, where they can further click through to the relevant, customizable email.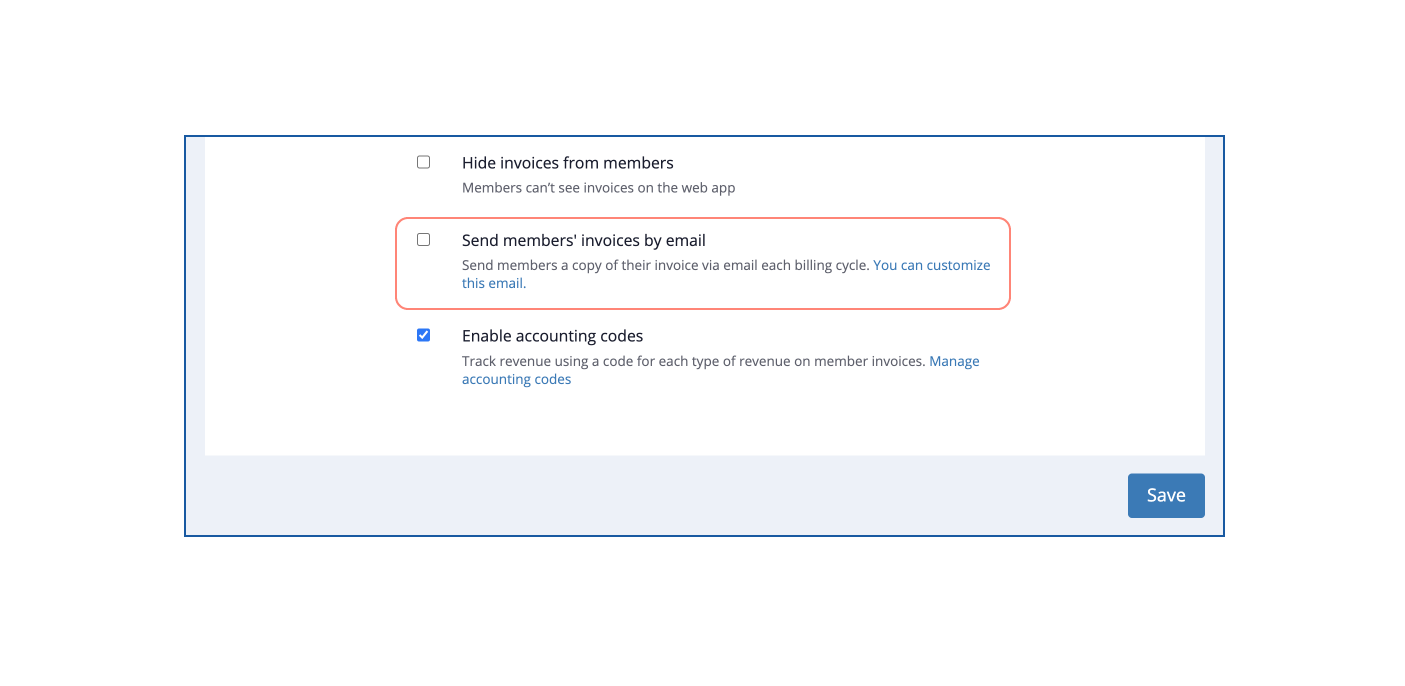 Modal visual improvements
Exit buttons on modals, like the booking and booking confirmation modal, underwent visual improvements for clarity and accessibility, including a shadow that keeps them visible against white backgrounds.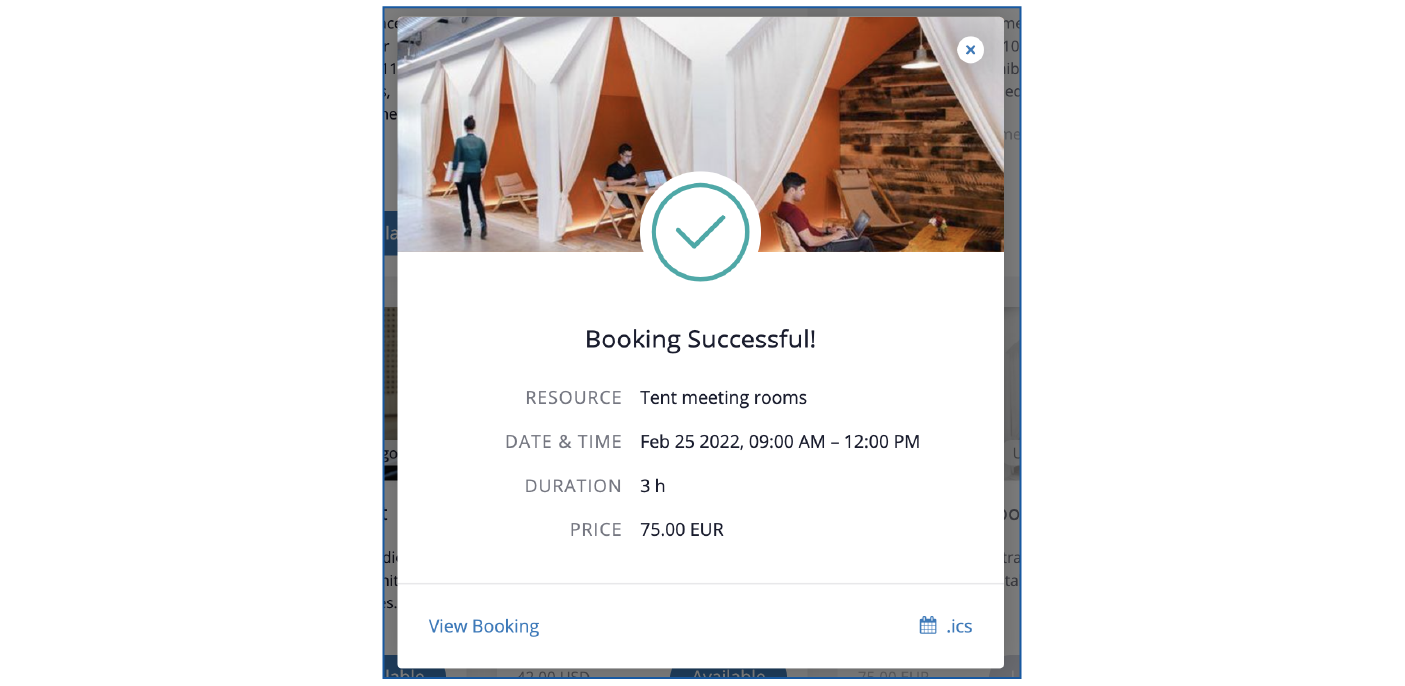 Shortcuts for email customization
Good navigation keeps management easier. When admins open the modal to cancel an External Booking, they can click to navigate to the exact email they are being prompted to customize, making the workflow clear.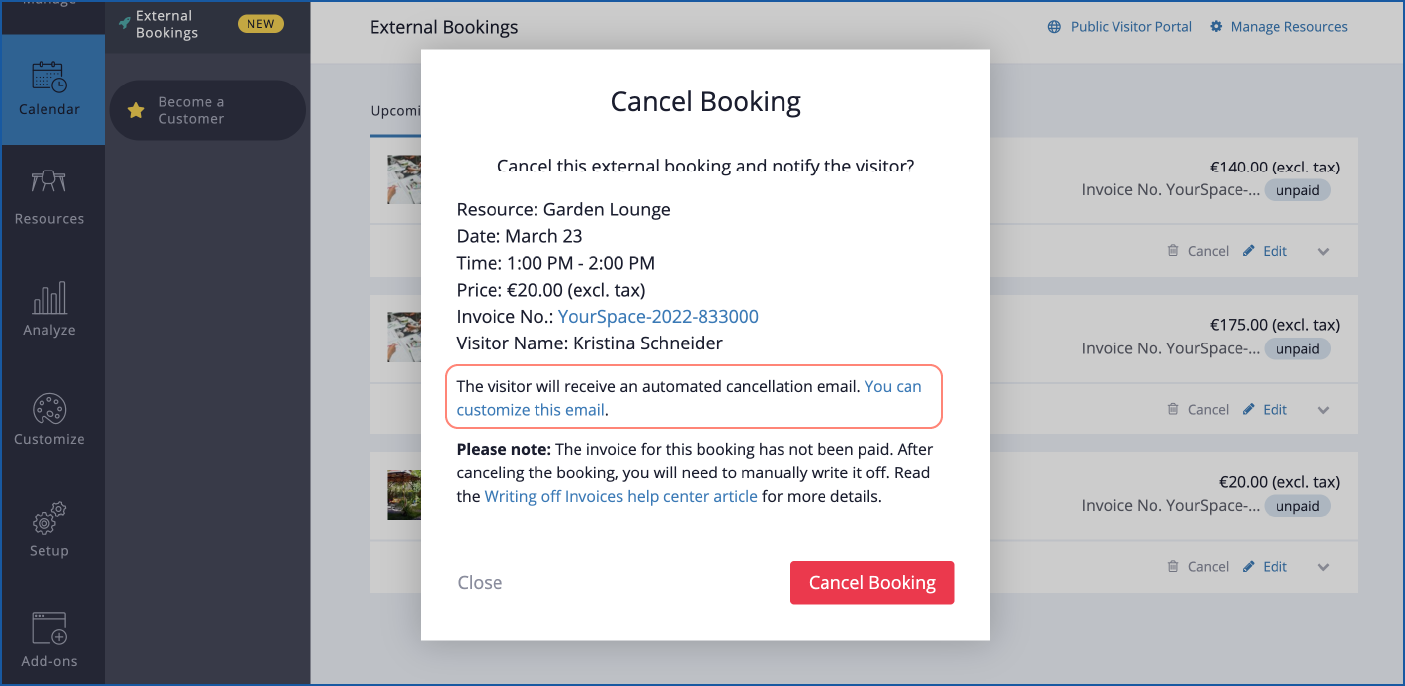 Stay in the coworking loop
Want to keep up to date on the latest coworking news updates, and giveaways? Sign up here to receive emails directly from our team at Cobot! We often share extra announcements and offers including ticket giveaways, job posts, and other messages from our friends and colleagues in coworking. We never spam our lists and think you'll find it interesting.
Happy coworking!