If there's one thing that will set a community up for success—then set it apart—it's communication! Your voice is pivotal to your brand, and the impression it leaves will attract new members and keep longstanding ones up to speed with the latest goings-on.
Keep your comms crystal clear! Cobot has built-in coworking communication tools and integrates with trusted platforms like Slack and MailChimp to help streamline communication for your coworking community.
Update your address and preferences in Cobot
Whenever you send messages to your members from Cobot, they will see the default address info@cobot.me. Make sure your member replies are coming to your inbox by navigating to Basic » Basic Settings and updating the outgoing email address.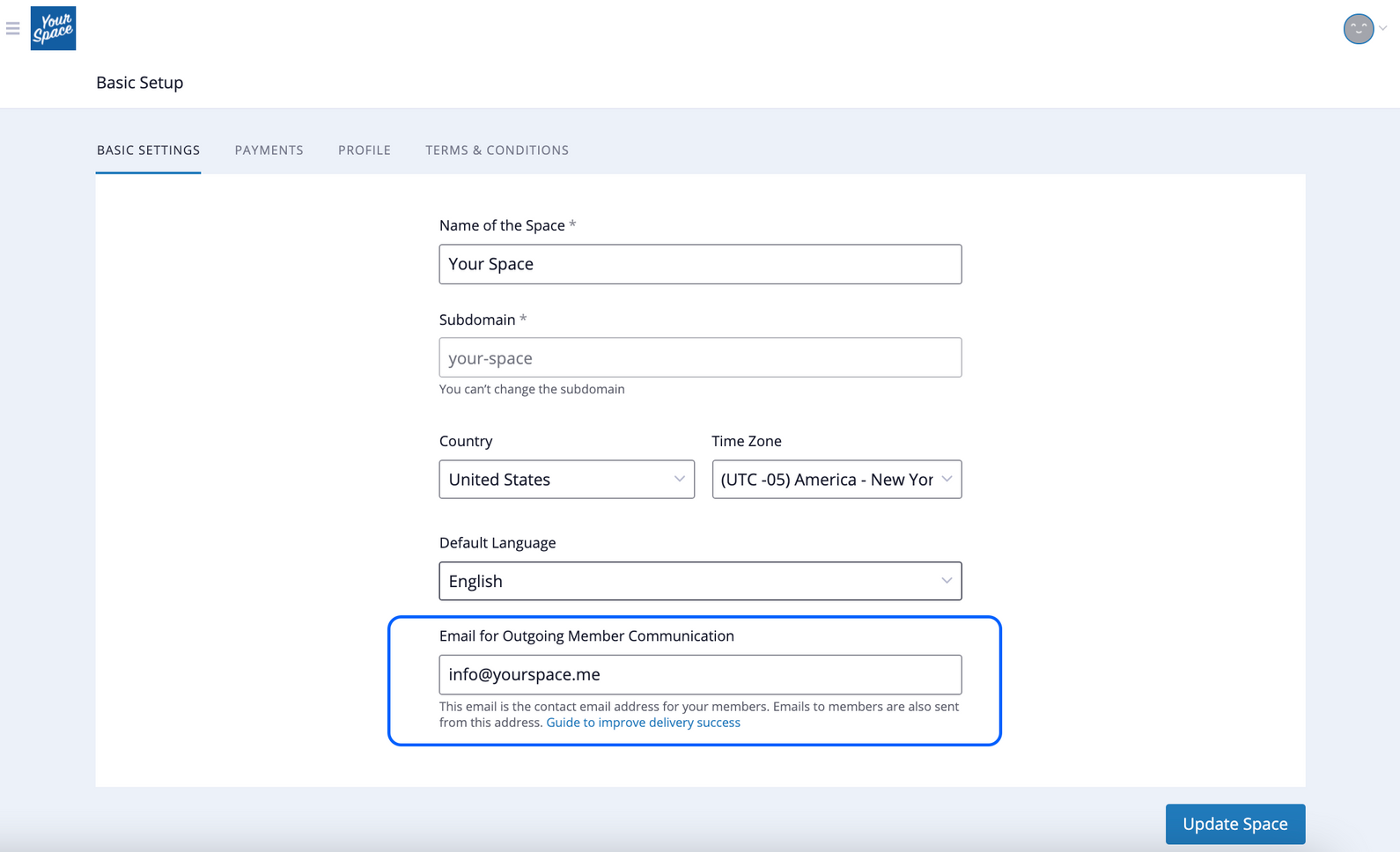 Ensure you're keeping your inbox focused. Manage the admin notifications you receive to help you keep on top of messages. Simply hover your cursor over your avatar, or tap it on mobile, and select Admin profile settings to make the adjustments you wish.
Making information findable and feedback easy
Onboarding is an exciting part of a member's experience: they're getting to know your space, meeting their new coworkers, discovering amenities, and getting keys, access tokens, and logins so they can work autonomously.
With so much information flying around during onboarding, it pays to have details and know-how stored in a reliable and accessible place. Enter: the Help Desk!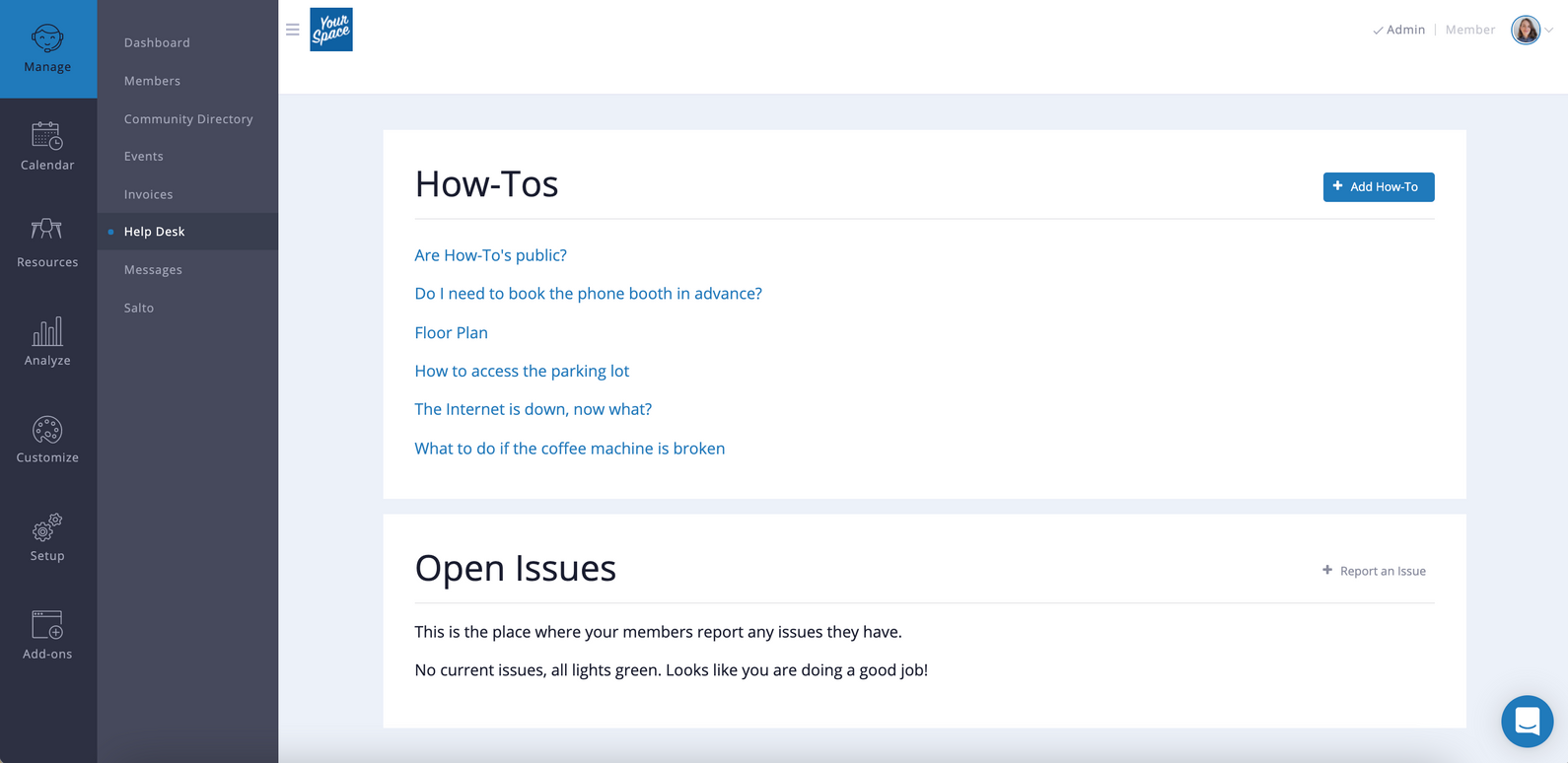 Use the Help Desk to keep the link to join your Slack handy or provide an overview of recycling practices—anything your staff may find themselves repeating or repeatedly sharing.
It also has a messaging tool that members can use to report problems. When words just won't cut it, your members can upload a photograph or video too. They can also elect to share something just with admins, or with the whole community.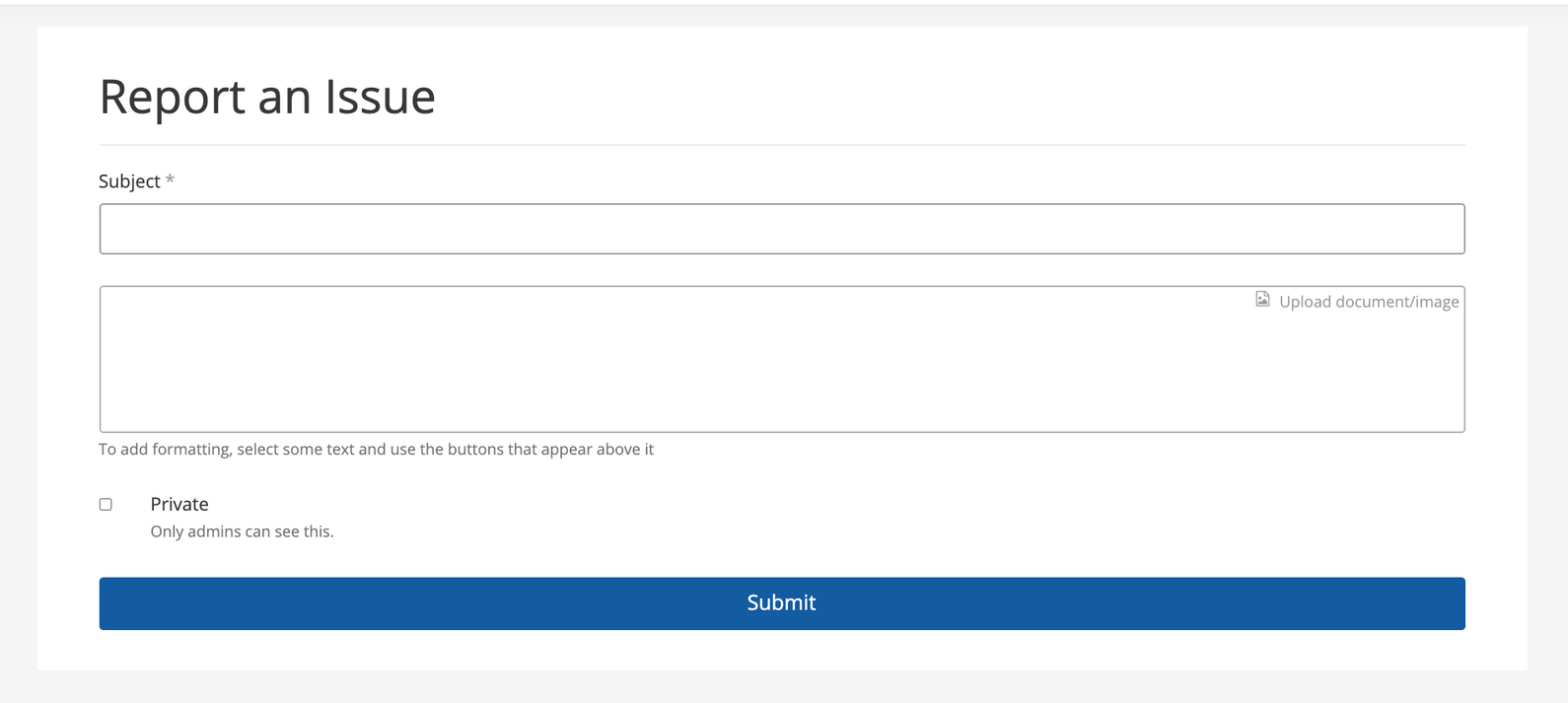 If you want all reported issues to remain private, you can go to Customize » Features » Hiding Features and activate "Private Help Desk Issues."
Like the rest of the Cobot app, the Help Desk is mobile optimized and can be saved as a mobile shortcut for members to access on the go.
Communicating directly from Cobot
Automated emails are one of Cobot's core features; they keep your members informed about everything from their membership and payments to their community profile. From the Customize » Emails section of your dashboard, you can customize Cobot emails and imbue them with extra info, important links, and of course, your brand voice. Check out our guide to sending emails to make sure you're leveraging every opportunity.
Cobot also has custom messaging options for when you need to share something timely and targeted. With so many social platforms and communication channels around, it's likely you're making use of more than one. Your members are probably engaging with them in their own idiosyncratic ways: Facebook lovers may be posting pics galore when they're moving around while fans of Slack are chatting up a storm from their work desk. One easy way to get in front of them all is to message them directly from the same place they book their desks: Cobot! That way, they'll find it on their dashboard when they log in as well as in their inbox.
Create format-rich messages on the Cobot dashboard under Manage » Messages and create your own send list.
Sort and filter members under Manage » Messages to get just the folks you want to reach out to, and hit Bulk Actions » Send Message to List to start composing something for them.

Invoices and Payments
One of the ways Cobot saves you time is by managing payments and invoices. Why not let Cobot take care of invoice reminders too?
You can send members a preview of their upcoming invoice before they need to pay it, and can also set up a mail that will let members know when their account is overdue. We have a Help Center guide to Sending Invoices in Advance and Reminder Emails for just that!
It's also possible to send invoices to a different email address or multiple email addresses. When a member's invoices are paid by someone else, this option is ideal for reducing back and forth.
Streamlining multiple channels with Cobot
Now that we've covered how you can manage member messaging directly from Cobot, what about using it to make managing other channels easier?
Mailchimp
The Mailchimp add-on automatically adds members of your Cobot space to a Mailchimp list, giving you an email tool to communicate with all past and present members of your space.
Linking Cobot and Mailchimp automates the transfer of new and existing members to the mailing lists of your choice. We've written a guide to help you get the most out of Cobot's Mailchimp add-on.
You can immediately begin messaging every member of your space from the primary list, but we recommend sorting your lists based on plan or date added so that you can have an even more tailored dialogue with your members. Consult our guide on Target Marketing Using Mailchimp for even more ideas.
Slack
Let's be honest: most people in coworking spaces are at the cusp of the digital age, which probably means they are already using Slack with at least one of their clients.
Once you have a Slack channel, you have a communication point for everyone in your space to:
Talk about what is happening in the space
Post events and share links
Welcome new members
Announce packages delivered to the space
Ask for or share advice about projects and related obstacles
Because there's so much you can do with it, we've built a Slack integration for Slack Enterprise users that automatically invites new members to join your Slack team.
Slack and Cobot become even more powerful together when Zapier is in the mix, especially if you're not on a Slack Enterprise plan. Create a workflow in your private admin channel when a new member joins to ensure a consistent onboarding experience, automatically notify a channel when a certain resource is booked, or give your community a heads-up that someone is coming in for a tour.
Cobot has so many ways to hep you sound your best, and get the most out of the communication you share with your members. We hope this helps you identify how you can make the most of them.
---
If you aren't already using Cobot as your coworking management software, give it a go! You'll find that our features can help you run your coworking space more effectively and grow your community. Just sign up for a free trial or a live demo session. And if you have questions, our support team is all ears!
Happy Coworking!