Puedes leer este artículo en español aquí.
Rafael Valek is the Commercial Manager of Sinergia in Montevideo, Uruguay. Although Rafael has only been in coworking for three years (a fact he reminds us of often), he speaks with the confidence of someone who takes his work seriously and understands the environment well. Sinergia leads the market in Uruguay with 35000m2 of space dedicated to coworking — and their competitors only reach 2000m2 added together.
Five years ago when I was looking for information about Latin American coworking I found an incredible space in Montevideo. When I later met Rafa Valek at the Latin American Coworking Summit, it took me a while to realize that Sinergia Palermo, perhaps the most modest of Sinergia's spaces, was the one that had originally caught my eye back in 2014. Sinergia currently has 6 spaces that speak to different audiences and follow the evolution of coworking style, starting with an old industrial building all the way to the most corporate spaces of today such as WTC or Punta Carretas.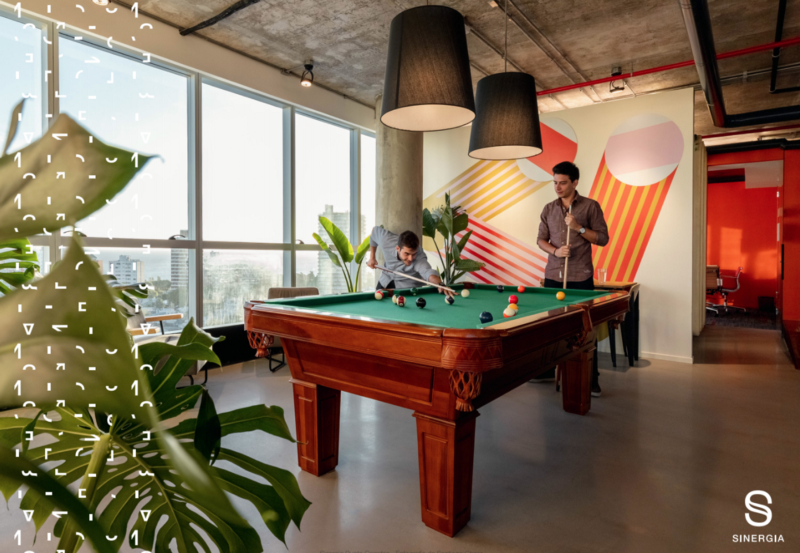 However, one space has stolen our hearts: Sinergia Design, a spectacular 8000m2 warehouse where coworking, workshops, shops, gastronomy, and of course, events, coexist.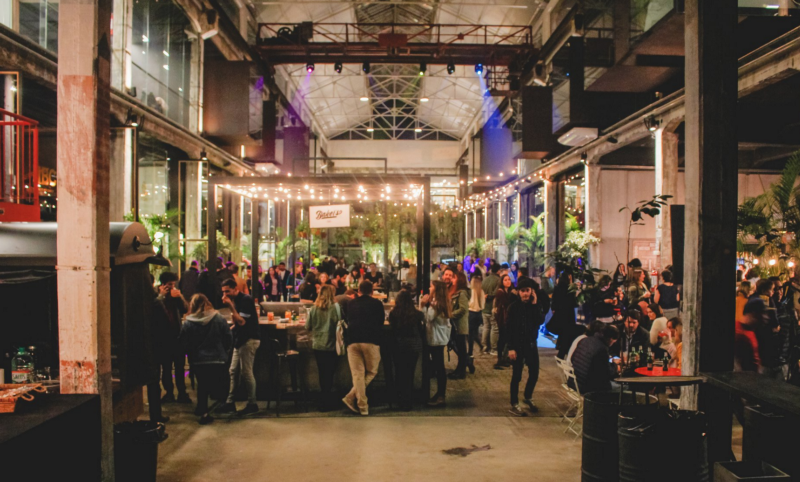 When we ask Rafa he tells us what his spaces have told us before. "Over the years and the evolution of the cowork (note: this is how many Spanish speakers refer to coworking spaces) we have varied our policy: We are taking the cowork to another level, recently pivoting to bringing corporations into the cowork philosophy." For this type of audience the discourse and priorities are different from those of an entrepreneur or a startup: "With the CFO you talk about cost savings, with the human resources department its about talent retention, and with the CEO its about performance and the possibility of making a big change without making a big investment." Elsewhere in the world, this process is generally lengthy and requires a great deal of effort. We asked him how this experience has been in Uruguay: "With the big corporations we are very respectful; we go very slowly" he replies with a mischievous smile.
Over the past few years, as the diversity of the people entering coworking has expanded, so too have the options. Now, it's possible to find most anything a company needs in a coworking space. In reference to the corporate interest, he tells us the importance of generating a space that improves productivity, is attractive, and feels comfortable. "It is important for them to retain employees, avoid burnout and minimize rotations. The interesting thing," adds Rafa, "is that there are concepts that we develop for corporations that have in turn been applied to our freelance members. For example, some time ago a company moved into Sinergia and we took care of a contrac tthey had to supply their employees with fresh fruit: now everyone can enjoy fresh fruit it in any of the spaces."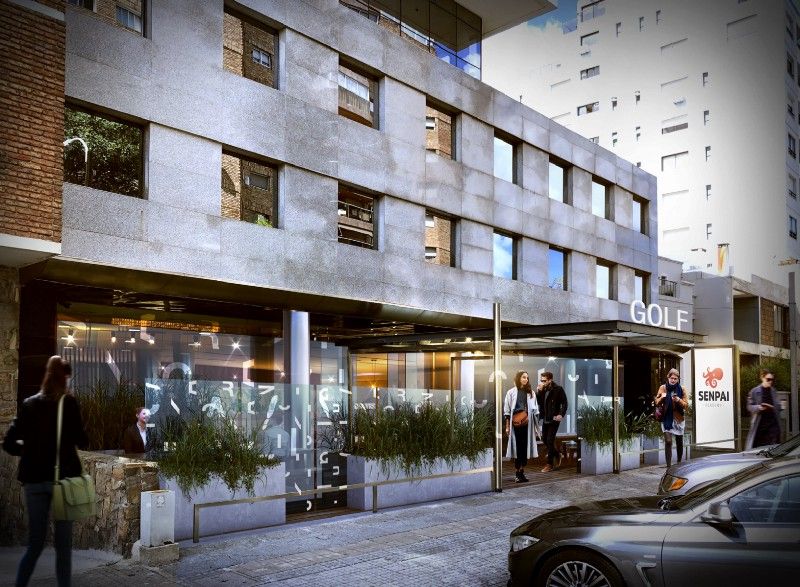 The truth is that in the end Rafa is committed to providing a place where anyone can grow and succeed within a structure that allows you to enjoy the greatest flexibility. "Our goal is to have the best ecosystem where you can develop. We want spaces that make us a better version of ourselves, no matter who we are."
We couldn't help asking him about coworking values ​​and his vision of coworking in Latin America. "In Sinergia there is no general manager, there are five managers who decide on their area and we agree on the issues that affect us all." The measure is surprising but we know of other spaces that have worked this way successfully for a while, because the important thing is that "it is a permanent challenge that the business does not take you away from your purpose."
"Latin America moves together. The countries here have similar needs and evolved from a general Latin American cultural underpinning. In this region at least coworking success it is due to a change in mentality. Although hierarchies must exist so that a company can function, we can reduce the formalities, and little by little eliminate physical differences in the spaces." Rafael continues "collaborating is better than owning." And this reminds us of when we first met him and he pondered how he could have been working for so long "locked in an office."
Talking with Rafa is always interesting but what we want to end this interview with our absolute favorite concept: "All of us — people who work in coworking — want our children to work in a cowork, and not in an office."
---
If you aren't already using Cobot as your coworking management software, give it a go! You'll find that our features can help you run your coworking space more effectively and grow your community. Just sign up for a free trial or a live demo session. And if you have questions, our support team is all ears!
Happy Coworking!