Are you proud of your coworkers and want to use your website to show the world your dynamic community? In the Cobot app, we allow for each member of your space to share a few facts about themselves in the Community Directory; many of our spaces want to take the next step and display a list of their members, as well as their publicly shared information, on their website to demonstrate the wide range of professionals in their space.
For space operators who wish to do this, we've improved our member widget! Once embedded on your website, it will include a sidebar with the following information from each member:
Name
Photo
Company
About Me (not full bio)
Website
Twitter
Facebook
Instagram
LinkedIn
GitHub

To do this, you will need to copy and paste some html we've set up for you. Log into your Cobot account as an admin and go to Manage » Community Directory. From here, there will be a link that says: "Embed Code." Once you've clicked the button, all you need to do is copy the html that pops up, go to your website backend, and paste in the code. It's designed to be easily customized, even by people with little coding experience. You can also reference our in-depth guide here.
Remember, by adding this to your website, it will take the information (listed above) from your members and make it publicly accessible. You should make sure your coworkers are aware of this. And when you add it in, be aware that the widget was designed as a sidebar, not a full page. Otherwise, you're all good to go.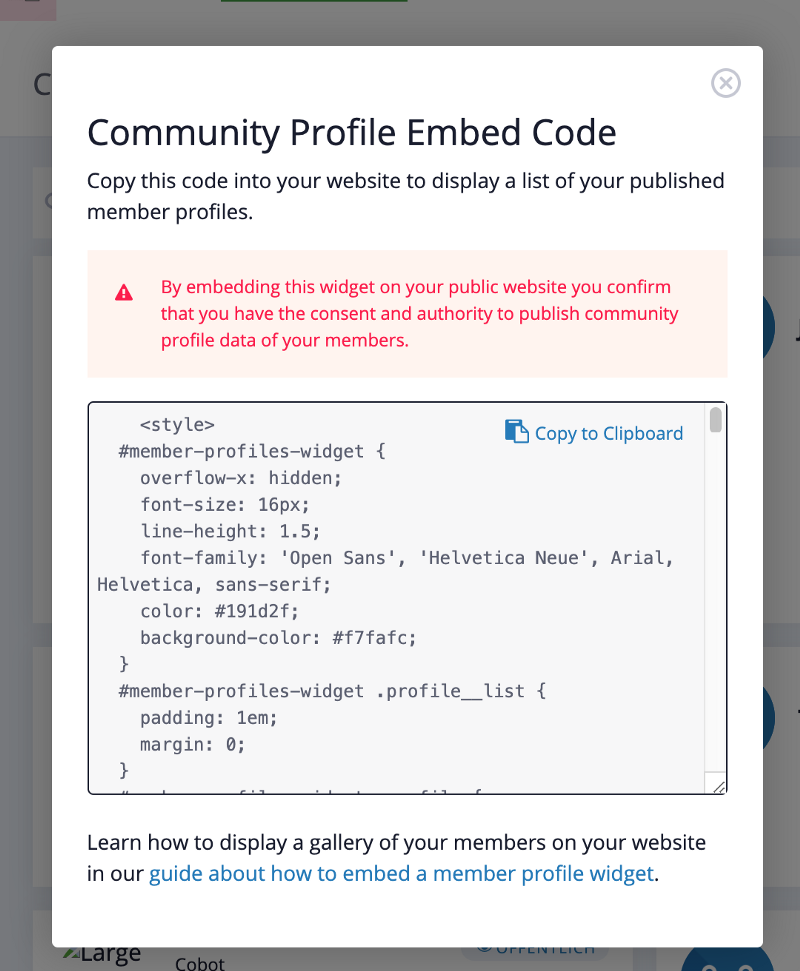 Happy Coworking!
---
Are you using Cobot as your coworking management software yet? If not, try it out today! You can contact our support today for a free trial or request a personal demo.