A week ago week we released our new landing page design — have you seen it already?
Last year marked the rollout of a massive design update to our software. We began with the member portal, then moved on to the admin dashboard. It was a huge update, and while Cobot has evolved as a product, we've not taken the time to update our landing page up until now.
We're extremely proud of what we have achieved in the past year and wanted a landing page that would represent where we are going towards as a company. So at the end of last year we started planning it out. It took months of brainstorming and iteration involving people from all departments — design, marketing, development, support…

Creating this new landing page was a great exercise to review our product, path and values. We started in 2010 as the first dedicated software for coworking *ever* and are extremely grateful to not only experience continual growth in our business but also to witness the growth of the global coworking community. As the industry matured and grew more and more complex, so did Cobot.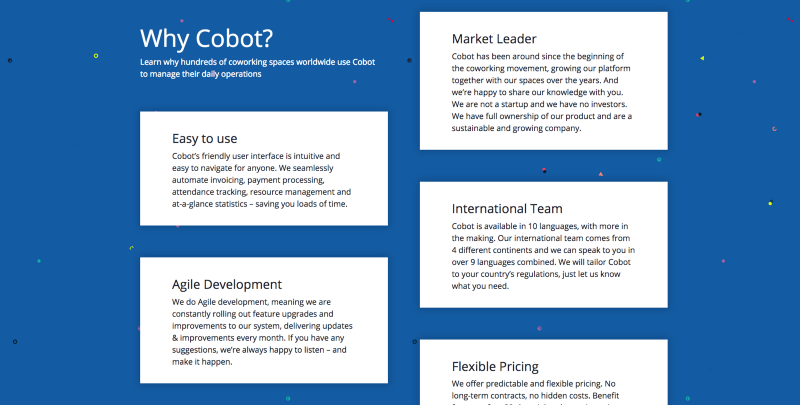 With this new page we wanted to keep things incredibly simple and clear for anyone who's interested in managing their space -old or new- in an easy, paperless way. We've worked hard together to make the navigation easier, allowing you to have a clear understanding of our product and find the information you need quicker.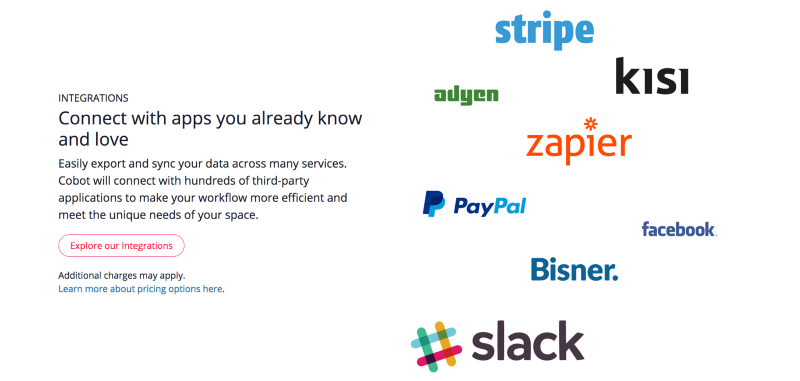 It is a soft launch, meaning that our landing page, like the whole Cobot platform will continue to change as we further develop.
Please let us know what you think and stay tuned!
Happy Coworking