We visited the beautiful English town of Belper and sat down with Reunion @ Hub Space founder Jo Black and community builder Maggie Braley. We were curious to hear their story of building a coworking community in heart of England, set in the shadow of the beautiful Peak District National Park.
Thank you for taking the time to speak with me! Jo, could you tell me about your personal journey that led you to the idea and eventual creation of Reunion @ Hub Space?
Jo: I've always wanted my own business. It's just something that I've always been drawn to, like entrepreneurship. I went traveling in Latin America, and that was my first experience of remote working, I was working for charities back at home, doing some consultancy work, and stumbled upon a WeWork in Mexico—which was just incredible, like just next level. Then went to a few other smaller coworking spaces and different cafes, and just thought that there was something really special about lots of people working in the same room, doing different things; there's a kind of special atmosphere. I think from there it really just does build community kind of naturally.
So I had that in my mind and then moved in with my partner for the lockdown. We were both working, he had his own office and I was on the kitchen table. It was a really stressful environment as we all know. And it just didn't really work out too well for either of us. So as we came out of that, we thought okay, this might be an opportunity to start our own business. You know, we've been locked in for two years.
Initially, it was just gonna be focused around food, but then the coworking kind of came to me.
Realizing, maybe we could combine this, particularly in a town such as Belper that has a really great community established already; a lot of people do need to commute into cities like Derby or Sheffield and even some London-based workers as well. So it just felt like the right time and place to begin it.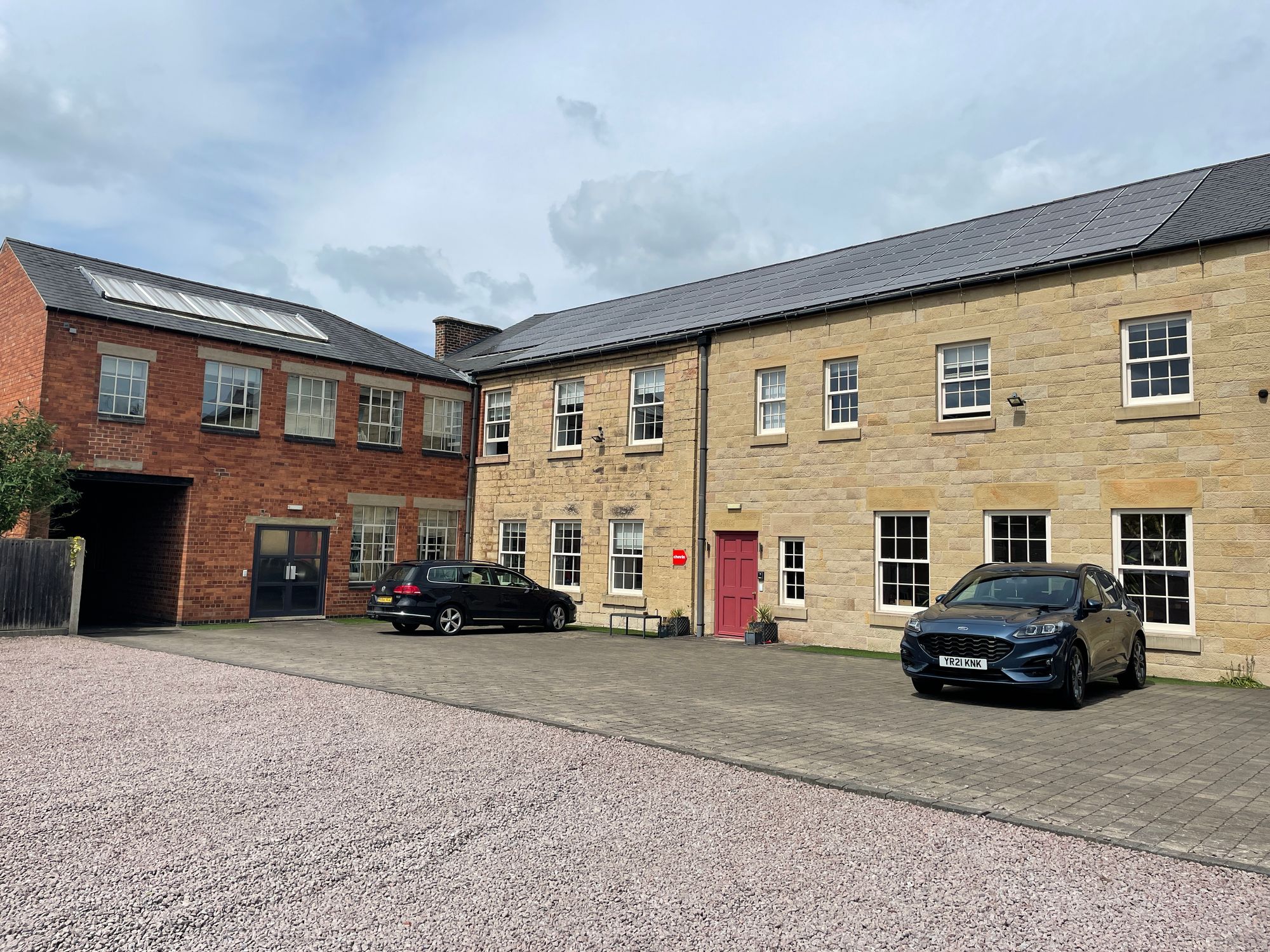 Maggie, as the community builder, how do you go about building the community and maintaining that community?
Maggie: I think one of the things that drew me to apply for this role was that I've got a background in community development. That was the first thing I saw community builder because I love communities and I love building them. I've previously worked for a charity in Northeast Derbyshire working in ex-coal-field communities. As you can imagine the heart and soul of these communities have been torn out by the loss of the coal industry. So you've got villages that have no reason for being there anymore and there are very low aspirations. So my role there was to sort of go in and really try to create initiatives and energize people. And I think one of the things that I brought over into this role that I had there was actually caring for the individual people that I was working with.
I just got to know them. I really value personal relationships. I think that's the core of everything really. I also value integrity when it comes to customer service. I want to give people an excellent service because they're paying for it and they deserve to get a good honest service. It's been really lovely working with Joe because of Joe's welcoming of ideas in the most lovely way. I remember at the start she was saying: "oh if you have ideas, just tell me." And I was thinking, yeah, yeah, but will you actually end up taking on any ideas?
One of our networking events was really our first networking event at the deli. We invited members along, but also we had people from the local town council. We ended up with the local mayor there, which was great. Plus there's quite a big community sector in Belper and there's a lot of community activity going on that works two ways.
It's building up the sort of collateral of Belper. A lot of people in those groups are working remotely. You know, they're just doing voluntary work, we've got several of several members that are part of the local transition group, which is a movement that started about 10 years ago. It's an international movement that enables communities to self-start really, in response to climate change and peak oil, you know, in terms of fossil fuels.
Part of our community is about connecting with the community. It's not just like oh, everybody can just come to this space. It's like, you've got to reach out and actually connect with people and connect with groups as well. That's what I love doing.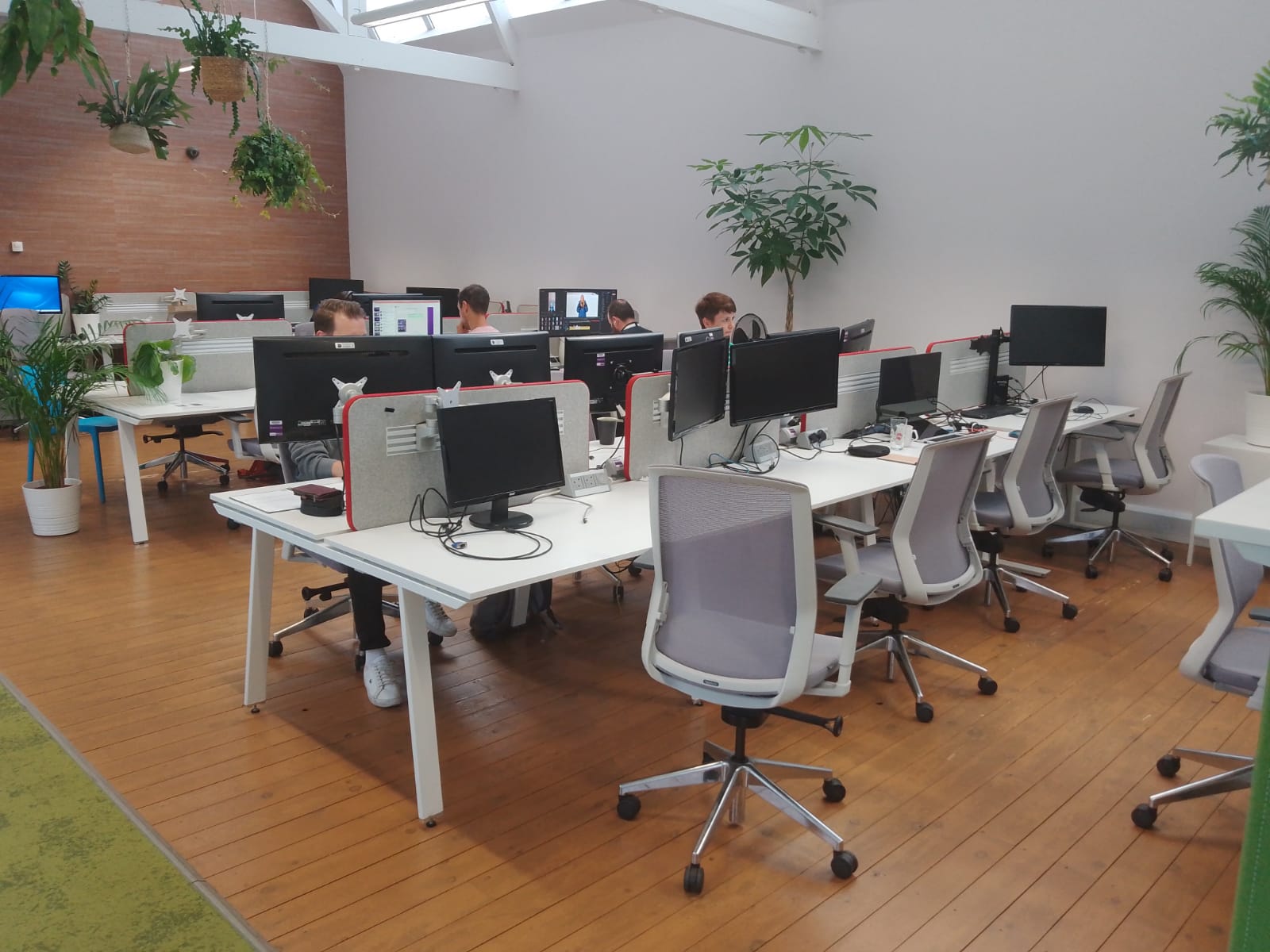 A question for both of you, how does the local community play a role?
Maggie: I'd say, I was thinking about first was the number of businesses in Belper, something around 6000, which is a lot relative to its size.
Jo: It is an amazing town. It has so many independent retailers, cafes, restaurants, and a supportive community behind them, and I think that inspired me to want to start a coworking space.
Over the years Belper has seen waves of new people and businesses. One of those was the transition group that has brought a lot of energy into the community. There have also been arts groups that bring waves into Belper. I think the addition of Reunion Deli, and subsequently, the coworking space is also creating a wave, and I am not just saying that—I really believe it. Towns like Belper need these waves and energy from new business and innovation to keep the town fresh and innovative, which helps maintain its economy and beauty.
We also recently had our first social at the deli, where we had breakfast in the upstairs portion of the building, which was lovely. We had many people turning up to that, which is a great opportunity to chat and get to know each other a bit. We also had our first networking event at the deli.
Maggie: We had many people from the local community attending, including representatives from the town council, and also had the economic development officer for Belper attend.
These events got us thinking about even more ideas that we could implement, such as having 11 o'clock tea breaks every morning, which was a lovely idea from Jo.
Jo: Yeah so more informal I suppose. We thought of having things like mindfulness exercises where we go out and walk through the woods and have time to be at peace. It is quite easy to get out of Belper and into the hills right here.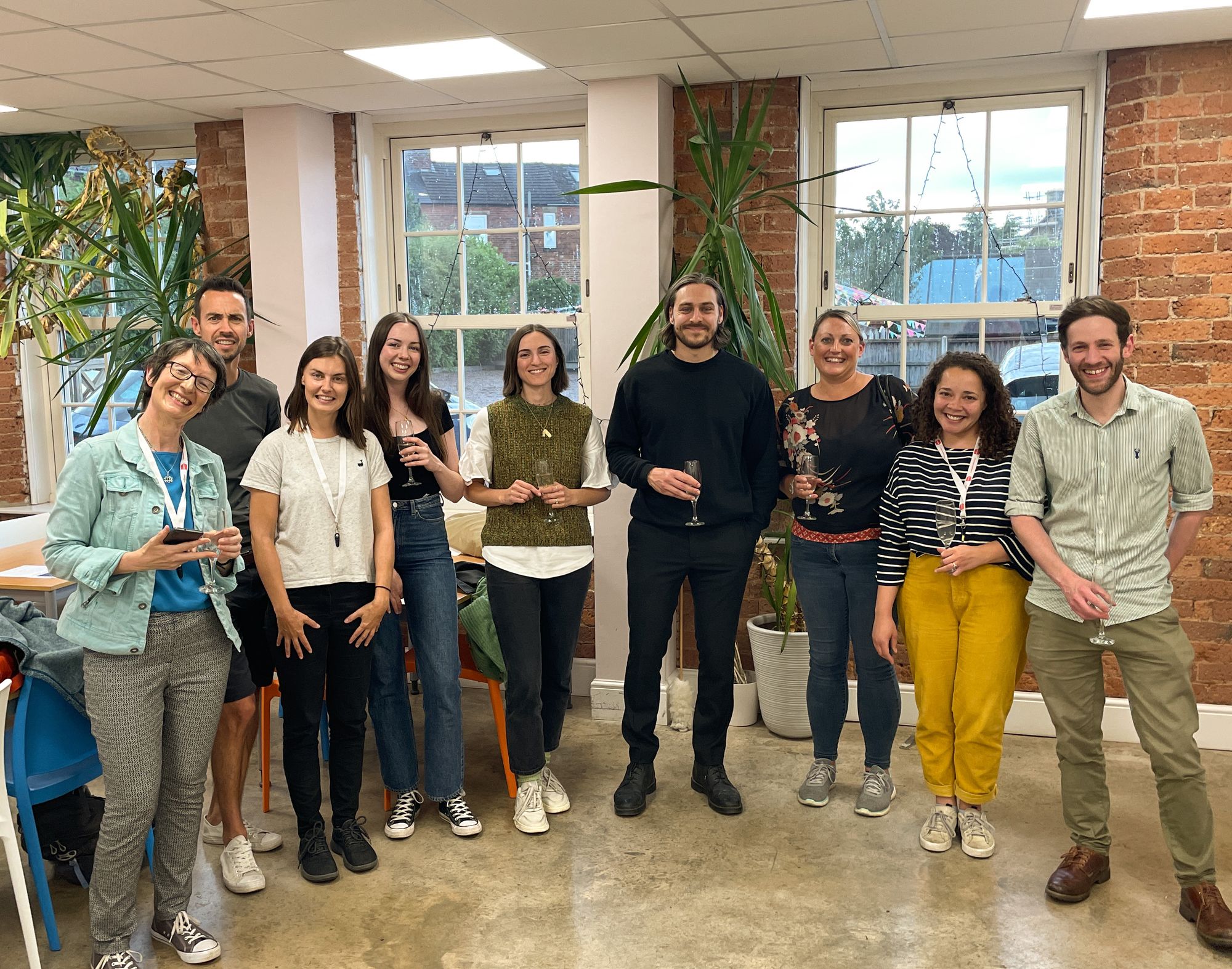 Your space is just a short journey from the Peak District and other areas of such beauty. Do you think rural coworking makes people happier than working in the city?
Jo: I moved to London after I got back from traveling and I thought to myself, you know what, I have not lived in London yet, I'm going to give it a go. It was amazing, I loved it, but I did only last nine months…
I just couldn't hack it. I need open countryside, I need to be able to get out and do walks and be in nature, and that's just who I think I am.
I lived in Derbyshire when I was young, and coming back to it after London felt amazing. As I mentioned, Belper is an amazing place with all these businesses and the community. As you know COVID has done terrible things, but if you can take a little bit of positivity from it, it's that many people have had a chance to step back from the rat race and reflect on what they value and what they see is important.
A lot of my friends and former colleagues have said that they're really valuing all the extra time they've got to spend with their families, walking the kids to school, that kind of thing. This is one reason we were inspired to start a coworking space here because as we say, lots of people are commuting to other cities. We thought it'd be amazing if you didn't have to get the train or spend so much money on petrol, but instead drop the kids off and be able to walk to work.
Maggie: I have reflected on this a couple of times. I've got kids at local schools and I've always walked the kids. We decided as a family to go down to one car, for partly environmental reasons, but also economic ones. We still had the other car we could use but we ended up just walking the kids to school, which we found was far less stressful than driving. The kids arrive also in a much better mood, especially as the children's energy responds much more to the outdoors, it seems to settle them down. I also just really love that I can cycle to work. I love the feeling of stepping out to fresh air in the morning. Having the wind in my face rather than stepping from one box to another and then to another.
Jo: And you know, if more people are walking than driving then the hope is that they will save money which they can spend in our amazing independent local shops! So it keeps the economy going and thriving.
Maggie: It is a virtuous circle isn't it really? Because having a coworking space, the more established you get, you will attract more people, and get more people into the community and around town.
One last question for you both, what's next for Reunion @ Hub Space?
Maggie: I think we have a trajectory. At the moment we are prioritizing building up our membership. It is still early days for us, and we have already many lovely members, we are getting busy and we want to continue this.
Jo: In addition, we would love to make partnerships with other organizations such as the Belper Town Council and the Amber Valley District Council. We have got Derby University down the road who we are already talking to. There are a lot of great resources that we can bring in to help members and build the community.
We have already done a little bit of promotion, but not really that much, so that is also something we are looking at. As you know we have a newsletter, and we've got social media pages, but we have not really proactively spent money on advertising. But that's okay as we wanted this initial period to be about learning.
But now we will probably start to move into advertising where we really ramp it up and see how many members we can get and see where the space goes. It really is an exciting time for the growth and development of the space.
Maggie: One thing I wanted to mention as well is that we are talking about a creative networking event, which is an ideal addition to the growing creative community that we have developing here. Spotting opportunities for how we can help each other and the community out. I think that's our general approach, to be talking with our members about what they need and what they are looking for.
Well, thank you both very much for taking the time to talk to me. It has been an absolute pleasure to visit your space in such a nice part of the world, I can't wait to see the future developments of your space. I will certainly be visiting again!
===
If you aren't already using Cobot as your coworking management software, give it a go! You'll find that our features can help you run your coworking space more effectively and grow your community. Just sign up for a free trial or a live demo session. And if you have questions, our support team is all ears!
Happy Coworking!