Curious about what's new in Cobot? Once again, we're here to tell you about what we have been working on and present you Cobot's latest updates:
KISI improvements
The KISI integration has been one of our most popular features since we released it last year. If you're a new Cobot user and are not familiar with KISI, they provide an easy to install access control hardware that gives your members access to your space and its rooms via a mobile app depending on their membership level.
After over a year and many updates from both Cobot and KISI, we wanted to improve the integration to provide a more nuanced overview of activity in your space, and here they are:
KISI members overview
One of the things we hear most often from space managers is that having control over who has been given access to each room is key to making sure the access control is secure and streamlined.
So from there we developed an update to our KISI integration add-on to help you have a better visibility over the door access of your coworking space.
We have added a member's overview dashboard, where you can see which members are already connected to Cobot and those that aren't. Also, if you do wish to connect new members, that is possible to do directly from the dashboard. Assigning room access to members has never been this easy.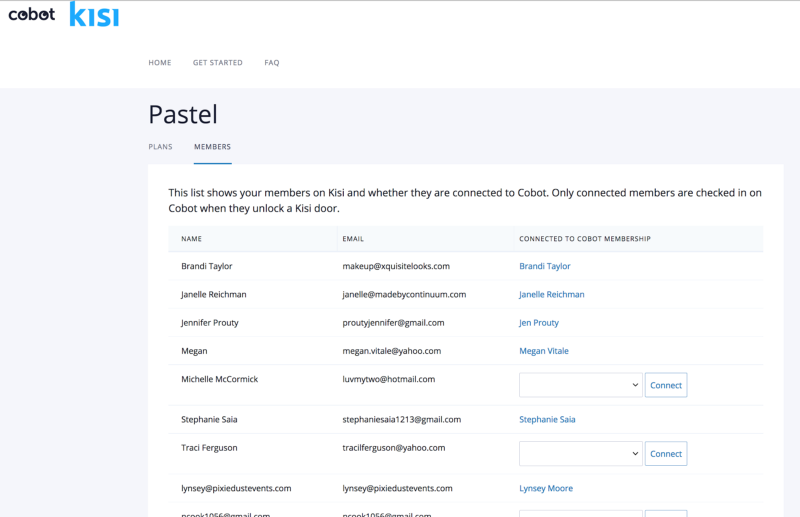 Cobot Plans & KISI groups
Another feature is that you can also see which groups your members will be added to, according to their plans which can be helpful to check on a bigger scale of members who has access to what.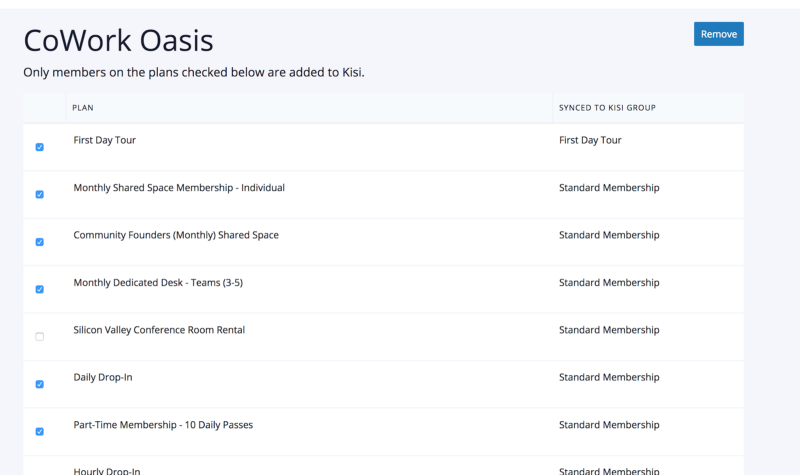 Google Calendar & KISI
While this is not exactly a KISI update, it will definitely improve your KISI experience in Cobot too. If you use our Google Calendar integration, now whenever a member makes a booking on Cobot, they are automatically added as an attendee on Google Calendar.
As KISI is also integrated with Google Calendar, this improvement allows allows you to create temporary keys within the KISI system for guests, event organizers and non-members alike.
---
If you're a Cobot user but don't have KISI in your coworking space, the first step is to get a quote on a KISI hardware installation. And you can learn more about KISI's features here.
---
Spaces can now enter a bcc email for invoices
If you've ever wondered how your invoices look to your members, you never have to wonder again. Now, you can get your member's perspective delivered straight to your inbox by adding a BCC (blind copy) email address under the Invoicing Settings.
Being able to send copies of your invoices is also helpful if you have an external accountant, this way all invoices are automatically send out to them and there is no need for you to manually download them all.
Remember that because it is a "blind copy," this email address will not be visible to your members when the invoice is sent.
This feature is one of many changes to give you more transparency in Cobot and moving forward we'll be working on providing greater visibility of your data and the system processes.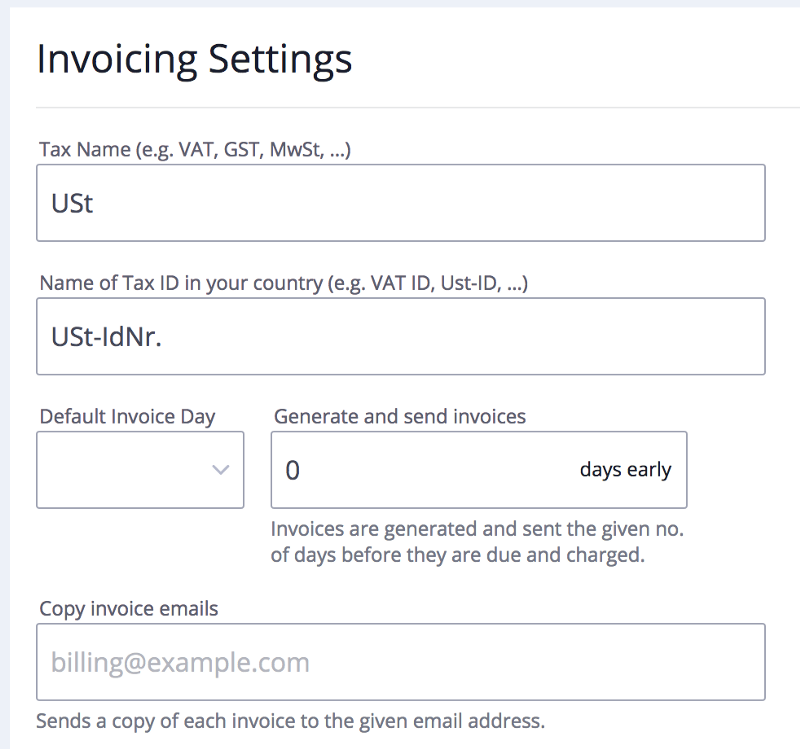 HTML text editor for emails
Early this year we released a feature to help you edit text for your Plan's terms & conditions. This feature was so popular that we decided to bring it to the Email section.
Previously, text formatting was edited with markdown. That meant that if you wanted to combine a bold line of text with an italic line of text, you would have to edit it using the markdown syntax.
Now, with the new HTML text editor you can easily edit all emails that go out to your members.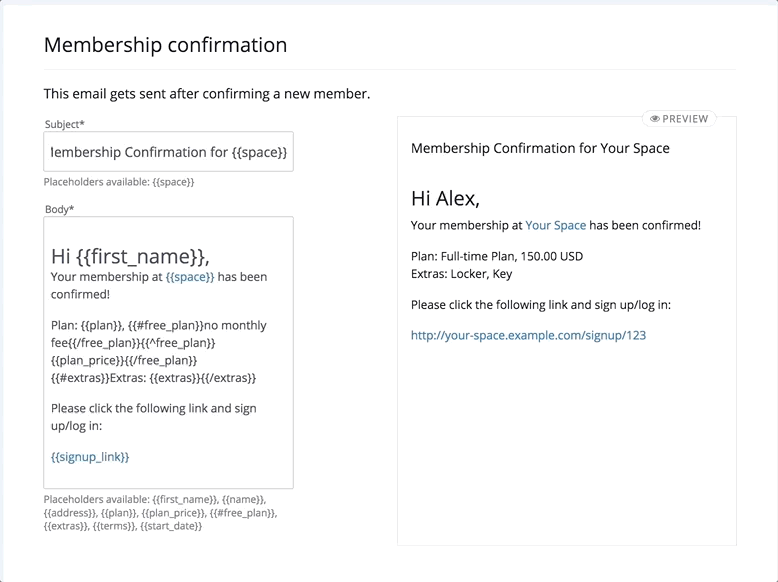 ---
These new updates were created to give you more flexibility and control over your space so we hope you liked them!
As always, continue to send us your thoughts. Most of the improvements we roll out come from user requests. We welcome any ideas you might have on how we can make Cobot better for you.
---
Happy Coworking!