Cobot users already know that our managing software includes tools to simplify your payment processing. One such feature is the possibility to assign invoices to a member's company or other responsible party. This feature is requested often, for example in the case of a number of members being part of a startup.
From now on, it is possible for coworkers and coworking space managers to assign invoices right from the beginning of a membership. To set this up as a space manager, click the "Manage" tab and then on "Members". When adding a new member here, you will find a new drop-down menu labeled "Paid for by". Choose the person or company in charge before you confirm the membership.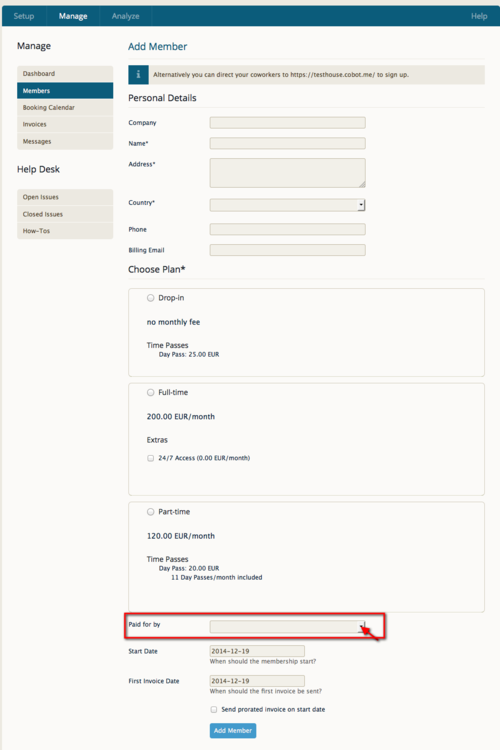 We hope this improvement will significantly simplify your workflow, and look forward to your suggestions! As always, we are here to help if you have further questions.