Guest Interview: Andrea from Tapkey & Jean-Yves Huwart, Coworking Europe Conference Founder
What are the major developments in the coworking industry and what are the latest trends? How does proptech fit with coworking? Those are the kind of questions I asked Jean-Yves Huwart, founder of the Coworking Europe Conference when he visited Vienna for the Tapkey World 2019​. Here's a summary of the interview.
The rise of the coworking industry
Coworking became one of the fastest-growing workplace movements of the past decades. So asking about the major developments in coworking, Jean-Yves Huwart calls coworking the​ "child or wireless connection" ​and explains that a lot of innovations came by accident. The biggest development was flexibility that came along with new technologies. People started questioning why they couldn't work from home or anywhere else and their values changed over time. The rise of the startup culture has also influenced the change in workspace expectations. All those elements have led to a growing demand and a growing offer. ​"Even big players and corporations have figured out that coworking is not for a few, but is really becoming something big"​ he says.
Differences between US, Europe & Asia
Jean-Yves Huwart explains that the coworking landscape is more diverse in Europe than it is in Asia or in America. The mindset of coworking was always more present in big US cities and that's why a lot more square meters were converted into coworking spaces there. The Asian market is booming, especially in South-East Asia and in India. Interesting fact: Overall, coworking is growing as a percentage of the overall office market, everywhere.
New technology = More security
New technologies will improve and support further development of coworking. That's exactly where Proptech comes into play. It offers solutions helping coworking operators to become more efficient, provide new add-on services and allow coworking operators to focus more on hospitality.
"Technologies like digital access solutions help coworking operators for instance to track what people use or increase revenue by allowing around-the-clock access to members."
Moreover he states that automation will simplify the management of a space. The integration of these technologies in a smooth and seamless way has become indispensable. Note: ​A seamless integration into your own management software is possible with Tapkey's mobile access technology​.
Core problems of coworking operators
There are a lot of challenges coworking operators have to deal with. Growing competition is definitely one of them–especially in big cities where operators have to struggle with price wars. Therefore Jean-Yves Huwart sees a need for positioning coworking spaces in a unique way and accentuates the trend of niche coworking, which means to target a particular segment and create a strong community.
At the end of the day all coworking spaces provide you with the same basic service: a working desk, meeting areas and internet connection. It's the experience that can be dramatically different. Tip from the expert: Invest in the right technologies to improve processes.
"Thanks to digital access solutions or smart locking systems coworking operators can now also rent out a meeting room in the evening or on weekends. "
Before that spaces had to have someone on the spot to open during the night and on the weekend. He also revealed information about his own space. Thanks to new technology solutions his own company could increase renting capacity by almost 30%.
Coworking trends 2019
Jean-Yves Huwart is working on the latest trends for the Coworking Europe Conference 2019 already. It's about smart mobility, smart workplaces, and sustainable cities. He claims that coworking should be understood as ​"one link within a bigger chain of changing patterns in our society."​ There is a huge tectonic shift in our society nowadays and coworking is a model that helps this shift to happen in a positive way.
---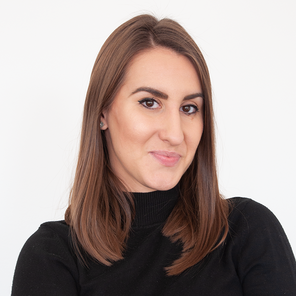 Guest article by Andrea Ilic | Tapkey
I'm the Content Manager at Tapkey since May 2018. Sharing interesting insights on all aspects of smart access control​ — ​that's basically what I do all day. My range of responsibilities includes: Developing website content, writing blog posts and help center articles and dispatching the monthly newsletter. Furthermore I'm responsible for our social media channels like Facebook, Twitter and Linkedin.
---
Cobot helps coworking businesses around the world to effectively manage their spaces. You'll find that our features can help you run your coworking space more efficiently and grow a healthy, and happy, community. Want to try it out to see how Cobot can help you automate your daily administrative tasks? Just sign up for a free trial or a live demo session and reach out to our support to learn about our available discounts.