Two weeks ago our management team rented an office at betahaus Kreuzberg, one of our local Cobot-powered spaces here in Berlin. Our history intertwines with betahaus, we both grew up alongside the Berlin coworking industry and we have worked out of their space before in small groups and for shorter periods of time. Since we spend every day designing and implementing tools for running a coworking space, it only made sense to spend some time using our product and interacting with coworking spaces the way that most people do.
This was our first time renting a team office since the pandemic and we wanted to get a sense of what the experience looks like now to better understand the needs of coworking spaces, community managers, and members.
So we did it. And we loved it!
Here are some of our thoughts from the week:
A good onboarding process is everything. We were quickly brought up to speed through a series of emails, a well-structured website, and an internal Slack—each making use of Cobot's integration capabilities.
betahaus uses Sensorberg to control access to different areas of the space automatically. But beyond that, the community felt strong enough that we even felt okay to leave the office unlocked when we stepped out quickly.
The onsite café was excellent. Nothing feels quite as good as having freshly prepared coffee and food options ready as soon as you walk in the door.
Extra thanks to Josephine who is running the front desk and Linda who onboarded us for answering our questions about how Cobot works for them.
betahaus has some unique perks. If you get the chance, check out their rooftop terrace! It's ideal for sunny lunch breaks.
The building is full of history. It's located on Rudi-Dutschke-Straße, right next to Checkpoint Charlie—and it used to be the headquarter of one of Germany's major newspapers, taz.
One week was too short to have the full coworking experience, we didn't even get a chance to attend any of their frequent community events. It's something to look forward to next time.
Our product was created to meet the needs of our own coworking space (co.up) over a decade ago; we believe that this level of familiarity with the industry is one of our key strengths. To this day, we consider "dogfooding" (using one's own product) essential. We took tons of notes on ideas that we came up with that benefitted from a shift in perspective.
We needed a change of scenery—and we were not disappointed with the result! It was refreshing to be surrounded by other creatives; the entire space breathes the kind of energy that makes you want to put pen to paper and start making something.
Thanks to everyone at betahaus for making our stay exceptional. See you next time!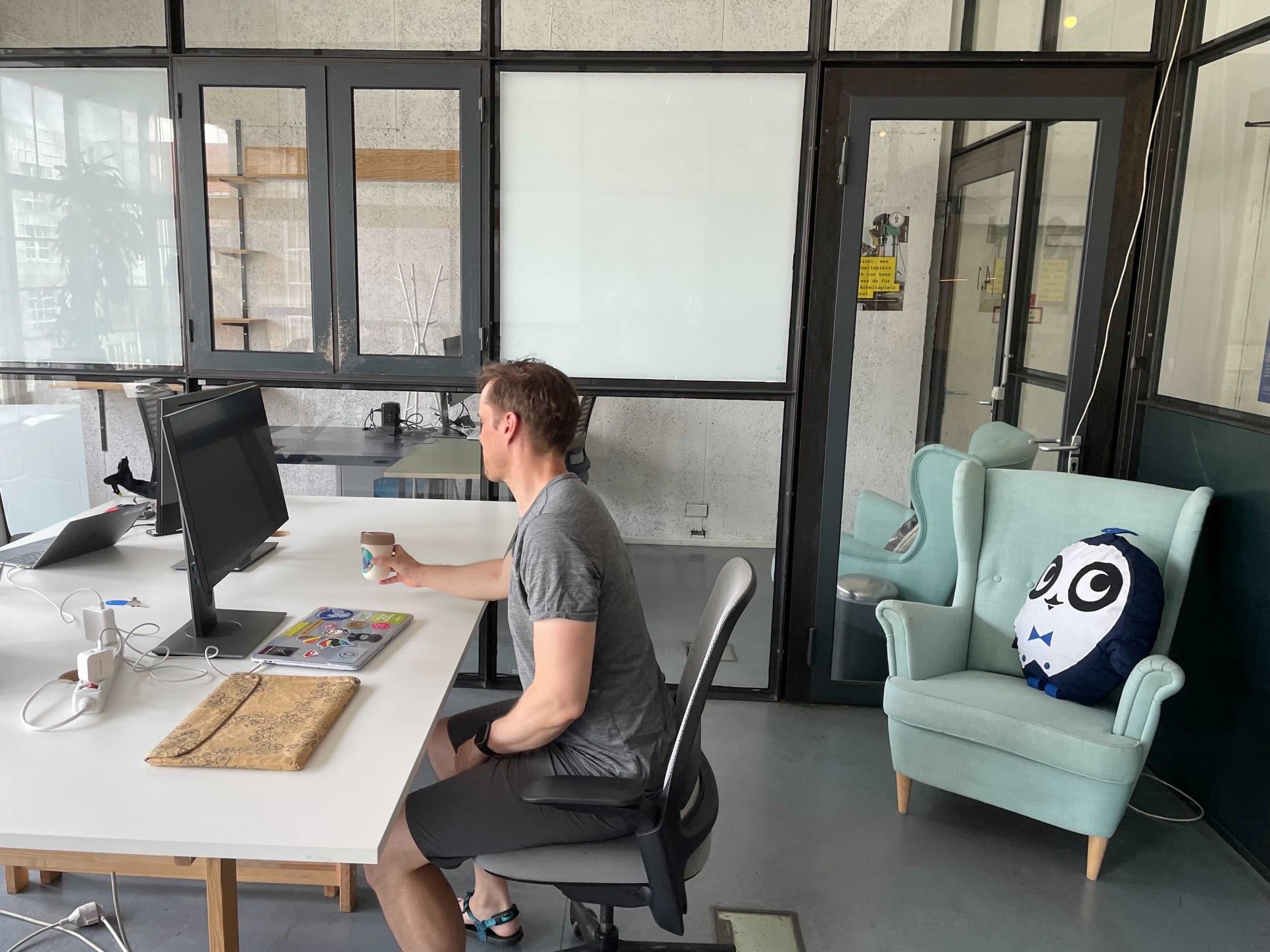 Manage a flex space?
Save time and money with the complete workspace management toolkit