Keeping track of members who are interested in your space is important for building your community and keeping a healthy space full of members. The best part of it is that you can get access to free high-quality CRM systems.
With our Zapier Integration, members who are added to Cobot can also be added directly into the CRM of your choice. (All the major systems are also integrated through Zapier!) Add your information in one place, and both systems are ready to manage your members/leads!
Why doesn't Cobot have its own internal CRM?
Over the years we have looked at building a CRM into Cobot, but we always come back to the third point of our Cobot Manifesto.
Excellence over versatility
We let the CRM experts do what they do best, so you can have the optimal marketing system. Then we can concentrate on what we do best, giving you the optimal space management experience!
Small spaces just starting out, looking for an affordable CRM tool (free) are recommended to use Hubspot CRM, which integrates with Zapier!
Tracking Leads within Cobot (as a CRM)
Because Cobot only charges for members with recurring costs, you can add as many members into your database as you would like.
Create a new plan, with a zero monthly fee and no hours of use of the space included, and call it 'contacts' or 'leads'.
Create custom fields for tracking all the information you need. (Setup -> Custom fields)
You can send your leads targeted MailChimp emails using this guide
Or you can just email them directly from within Cobot
If you have been tracking your contacts in another system you can send us your database export to have all contacts automatically added to your Cobot space. When they are ready to be converted to a customer — just change their plan.
Using Zapier to connect Cobot with an external CRM
You can also have all of these contacts feed directly into a traditional CRM software (Salesforce, Capsule, Hubspot, Zoho, Highrise and Base) by using our integration with Zapier.com.
Set up an integration with Zapier and the CRM of your choice so that new Cobot members are automatically added to your CRM.
Use their plan type as your customer "Tag" in the CRM. (We have several pre-set integrations ready to go.)
Now like above — create a new plan, with a zero monthly fee and no hours of use of the space included, and call it 'contacts' or 'leads'.
Create a new member and watch them auto-populate into your CRM where you can set up follow-ups or other actions.
Several of the premade CRM integrations are here:

Does Zapier include my CRM of choice?
Pretty likely… Take a look here for an up-to-date list
Take a look at this small sliver of popular CRM "zaps" here: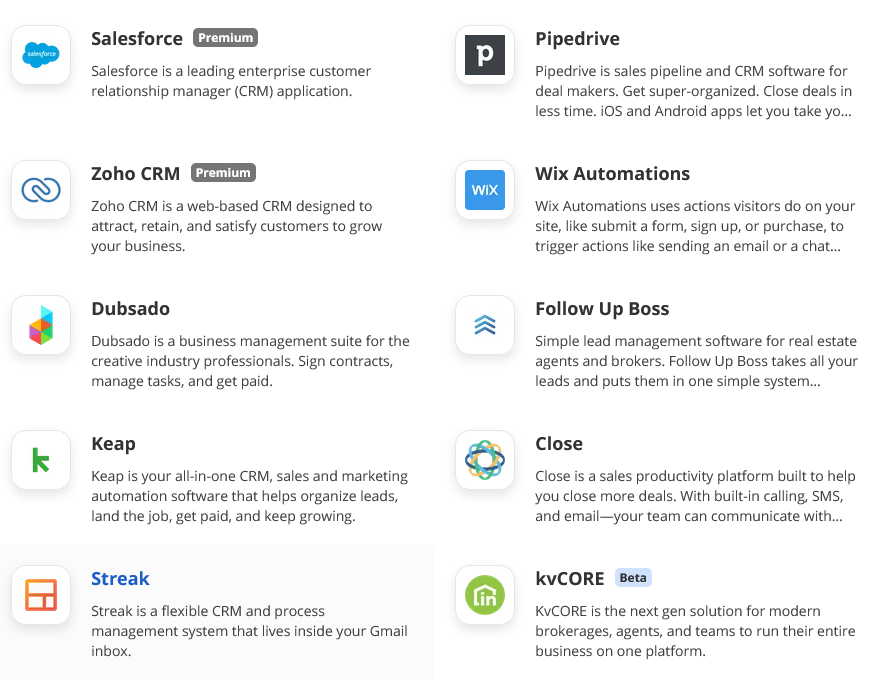 CRM Automation
If you want some advice on best CRM practices and automations, take a look here: https://zapier.com/learn/ultimate-guide-to-crm-apps/crm-automation/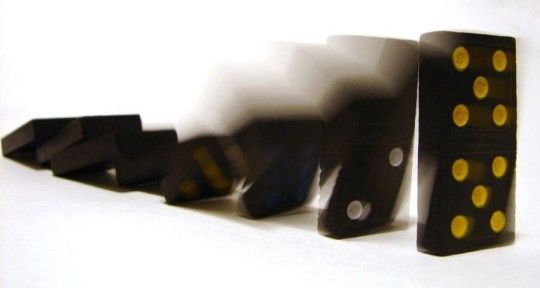 So get started — grow your space — keep track of what is going on and add Automation.
Happy Coworking!
Your Cobot Team