Puedes leer este artículo en español aquí.
Read part 1 here
We couldn't pass up the opportunity to ask Manu about the evolution of the CWSC (Coworking Spain Conference) and how this evolution reflects the changes we've seen in the sector.
Early years: 2012-2014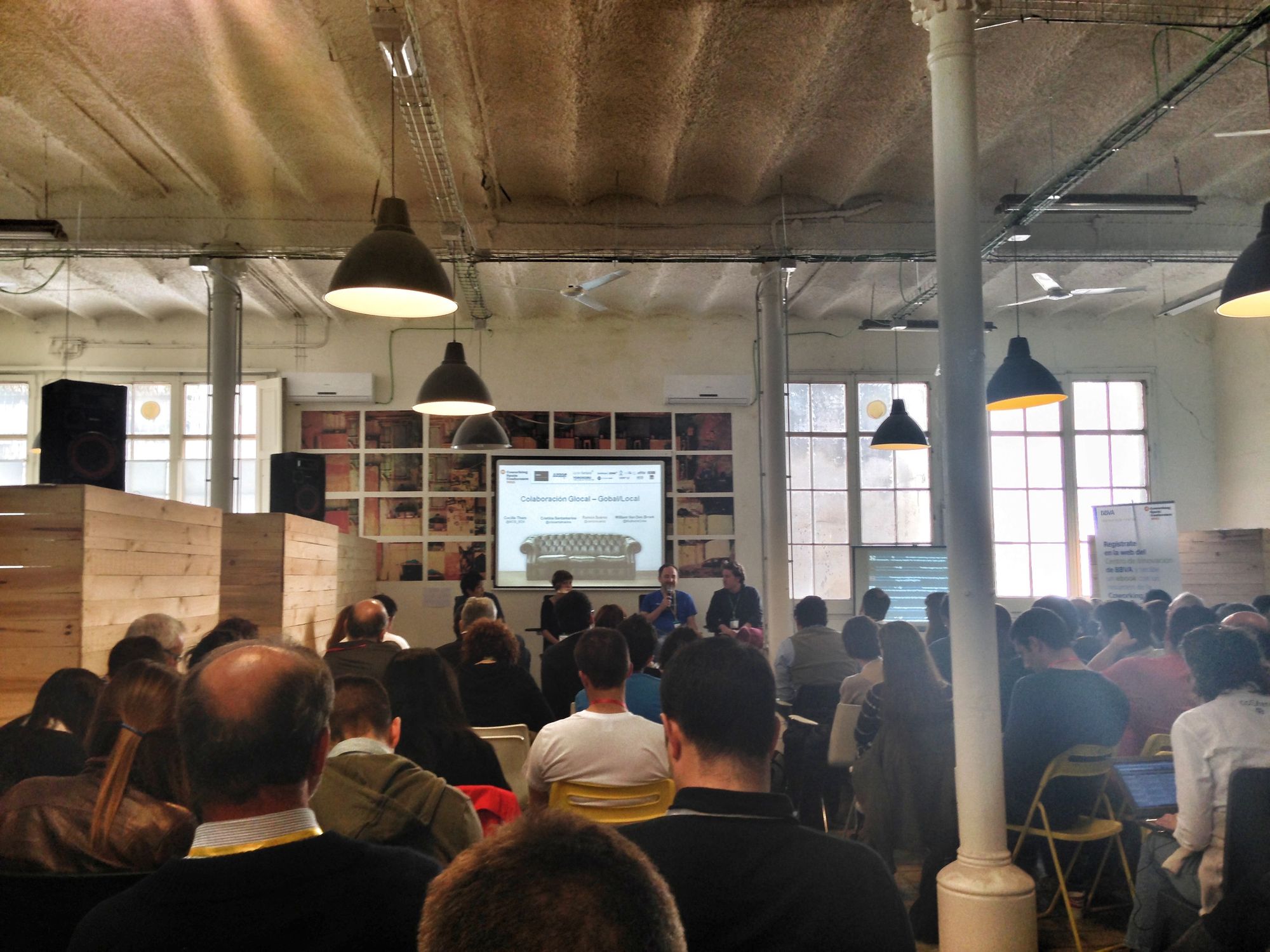 Between 2012 and 2014 CWSC, conferences were split between Madrid and Barcelona. "[The first year] was super experimental. I set it up from the United States and came back practically a month before the conference." It attracted roughly a hundred attendees and covered fairly basic topics: "We talked about things that we take for granted today such as design, collaboration, ways of working, etc." In terms of format, it was all panels and workshops, then on the second day, the content was arranged in an unconference format with CWSC-curated workshops.
From there the evolution followed a natural course in which new stakeholders were invited, such as Repsol or Correos, who were experimenting with coworking, as well as public institutions. The content grew and by 2014 there were many more workshops to choose from, while the hallmarks of the conference were also being formed, with the aim of making the food more than just people eating in small groups and becoming an important part of the networking of the conference.
In these years the audience came mostly from small spaces around the country, but even then there were attendees from the public sector or companies curious about the sector. We went from about a hundred attendees in the first edition to double that amount two editions later. The discussions then almost never revolved around business, instead choosing to focus on the social impacts and benefits.
Transition: 2015-2017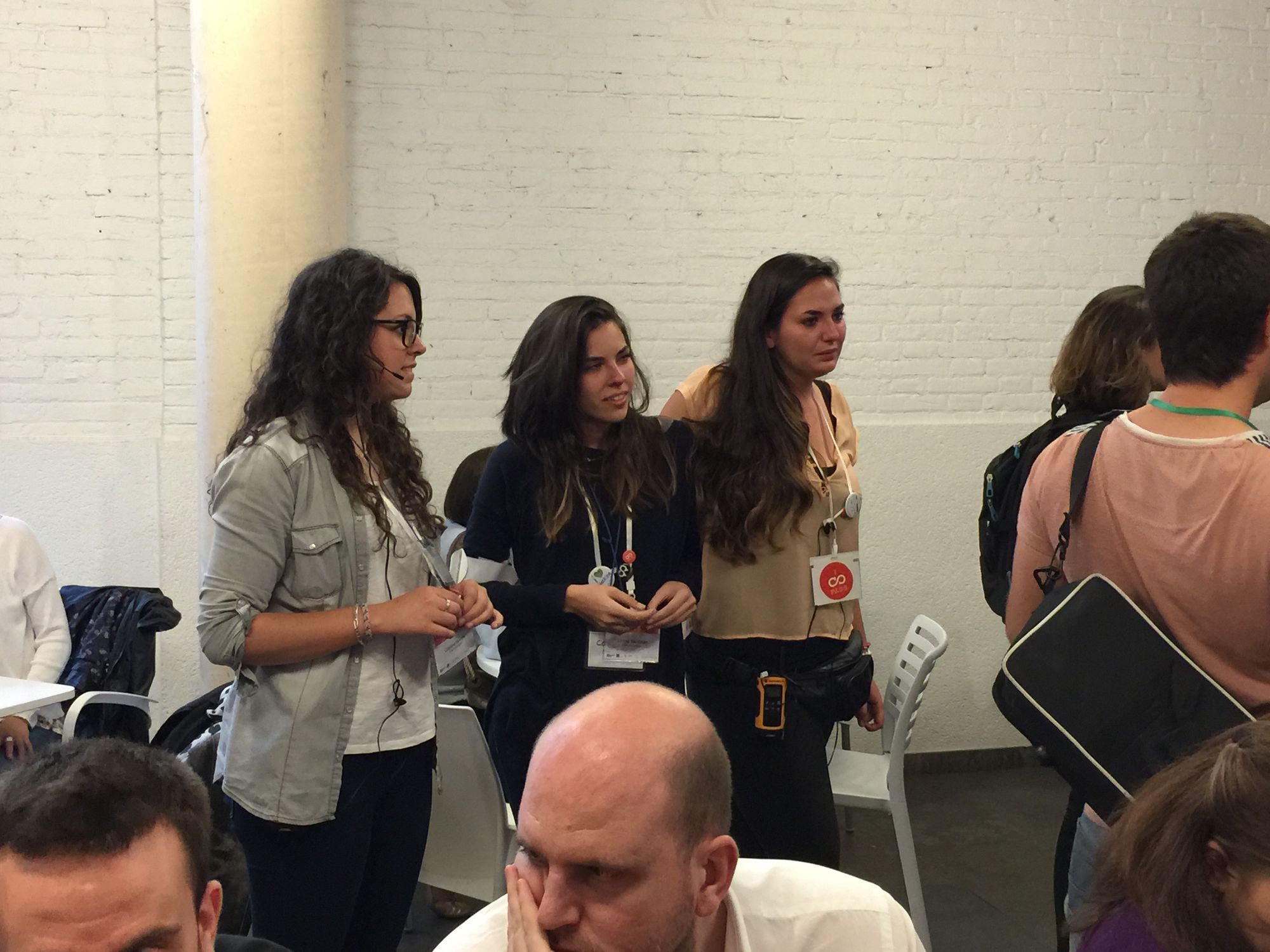 The years from 2015-2017 were a time of transition. Spaces were starting to evolve but there were still no clear examples in Europe of resounding success. There was a feeling that some project would change everything but that moment never came.
It was during these conferences—in Valencia, Barcelona and Seville respectively—when the content was taken to another level. The unconference was eliminated "because we had no control over the quality of the content", CWSC started offering tracks with different levels of complexity, and "we went from panels to keynote to try to get more depth with the topics that were discussed and to have more variety of formats." In this sense, CWSC also created formats such as one against all in which a controversial person from the sector answers anonymous questions from the audience. In 2017 we also incorporated the first coliving track—the first industry conference to include coliving content—and we did it beyond just a one-off panel.
"We also started bringing people to the conference who had left the industry, because we were aware that it was a phenomenon that had just started but would happen more and more frequently due to the evolution of the industry."
In these years "we started to have international speakers and continued with some presentations from large companies such as Endesa, but I think the most important thing is that it is in these years of transition we all began to shift into roles that would come to later define the industry." What might be considered the end of this period was when, in 2017, there was a moment of widespread panic (to the surprise of some industry veterans) as Manuel explained WeWork was on the cusp of arriving in Spain—an open secret within industry circles.
Maturity: 2018-2019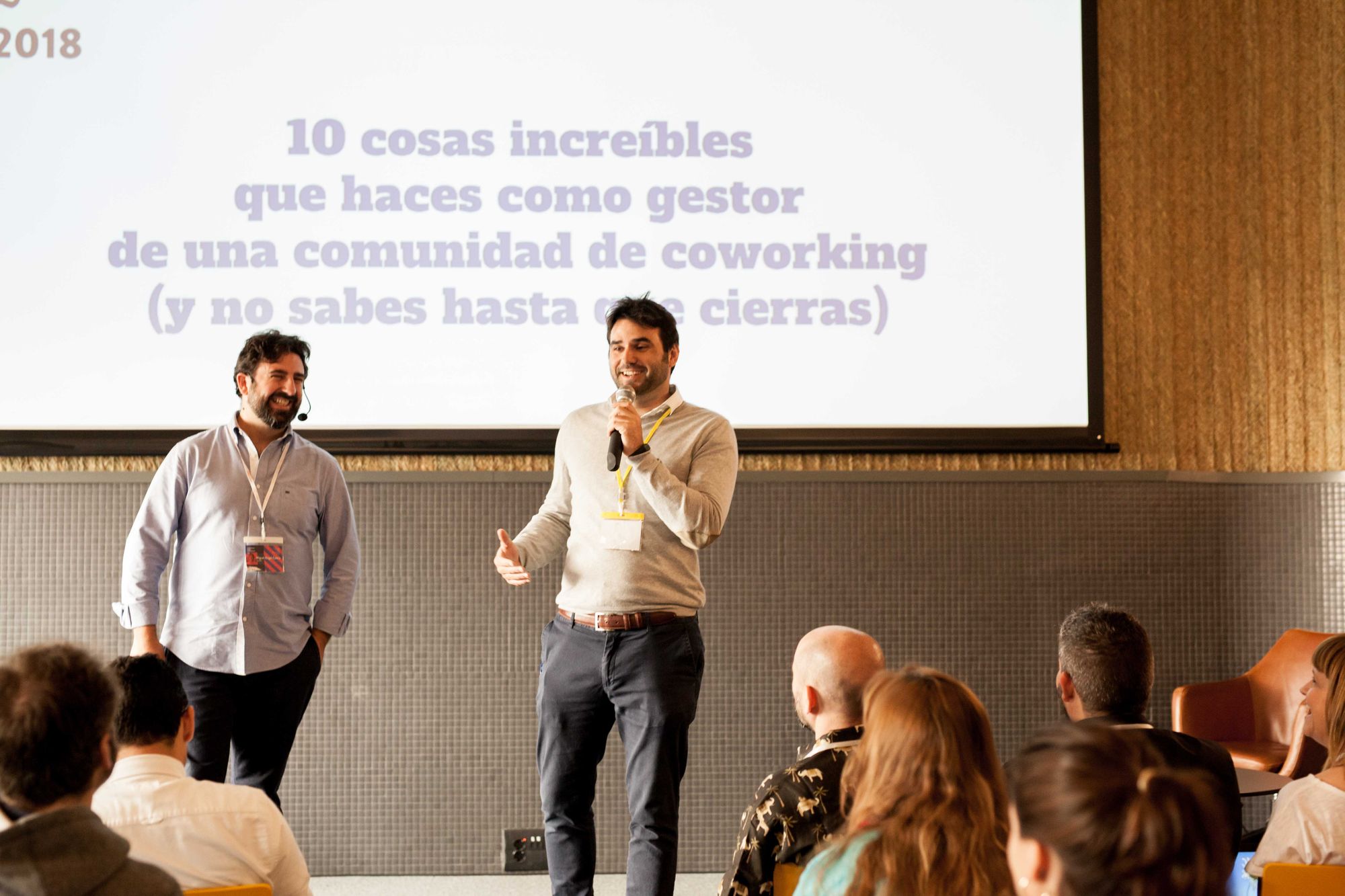 The 2018 conference materialized what had been brewing in the previous years. "We had speakers who offered an investors' point of view, or from the proptech sector—we even had IWG give a keynote at the same time as we had community content dedicated to independent spaces that continue to be part of the backbone of the conference. Alicante [2019] is to date the best conference we have done. Everyone showed up, and we know that when the conference is outside Madrid or Barcelona it's more complex. We had a live English translation. We made an extra effort to connect with coworking stakeholders in Europe and invite them to participate in the CWSC experience. I think we made them feel at home. We also incorporated an off-program event that provided additional training for people who were just starting out in coworking."
Manu and his team then got to work structuring the informal elements of the conference. Previously these were run mostly organically with the help of our colleagues from WiC in Seville. This time they took on more structure with the help of some well-timed partnerships. "We organized a dinner the night before the conference; and an additional meal that we managed to arrange that was graciously paid for by the provincial council as an agreement to host speakers that the council felt were relevant."
Over these years we managed to make it a conference for everyone in the sector, to make it a conference that reflects the plurality of a sector that is transforming at great speed.
The pandemic era: 2020-2021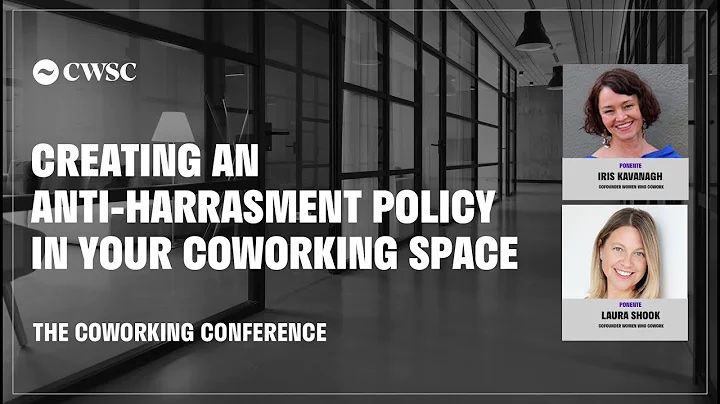 2020 was meant to be the year but obviously, things didn't go as planned.
"In early March, before the state of alert was declared we were discussing what we should do. We decided to cancel the physical conference even though we didn't quite know what to do: opt for online, do a late fall edition, [or something else entirely]... Time obviously proved us right but then, knowing what we knew, it was risky and some of the people who were the biggest fans of CWSC told us in petit comité that we were overreacting"
Finally, that year's conference arrived in the format of online talks during the late spring of 2020 and via an event in December with the support of the València City Council. "We improvised, we believed that people needed the conference more than ever and we tried to bring them content during those difficult moments."
People were talking about COVID-19 because basically no one was talking about anything else.
One of the innovations was to incorporate a reverse box office where people could make a contribution to help support production costs.
"We fiercely debated what the right thing to do was, what could be done, and what couldn't be done. We finally decided to go with an online-only conference which was the one we knew for sure could be held."
The outcome of the conference would only start to be known shortly afterward when the sessions are published on CoworkingSpain's Youtube channel (the content was private for two months). "At the beginning of the year, there was still much uncertainty. Despite this, the community has supported our work in a way that has touched us. And not only the veterans, there have been people who had never attended CWSC before but felt supported by the 2020 online talks, then in 2021 they bought a ticket. The sponsors also deserve a special mention because they have been by our side in conditions that, we could say, are not the best."
However, this taste of the conference is bittersweet. "Online sucks. People are looking for networking. Talks are undoubtedly one of our values but the community of managers wants to meet, share and discuss their daily problems." As for the content: "we had the challenge of reducing the sessions to eight because we thought that the best way for people to follow the conference without it conflicting with their daily life was to do two talks a week on two different days for a month. We had three of the most important players in the country discussing whether or not there was a price war, another panel with three important stakeholders from the Latin American market, and so on... An edition focused on the industry but without forgetting the independent spaces, the classic mix of the conference."
Something very special for the whole CWSC team has been to hold for the first time a panel talking about harassment in coworking; how to prevent it and how to act in the case that harassment is reported. "We hope that other conferences around the world will imitate us and put this issue on the table because not talking about it is not going to make it go away."
We couldn't get Manuel to tell us where the 2022 conference, which he hopes will be in a physical location, will be held. "I can't say too much, it's still too early to be able to say anything for sure, what do we know? We want a lot of people to come (if the situation allows it) to give prominence to all the people who attend the event and make the time to listen to everyone." An ambitious statement.
We only have two questions left to ask Manu: What can you tell us about the future of work and what is it that Manuel Zea has never been asked before?
"The future of work is what we are seeing today but with less uncertainty and more organization. Remote work is a reality but I think the current approach is wrong. Coworking arose from the needs of freelancers who didn't want to work from home. I think working from home is absolute hell. Many homes are not prepared, and even if the company wants to send you a table, a chair, and pay for your internet service, the reality is that in many homes you don't have the space to have an office. Honestly, I believe that all of this will (eventually) end up in a budget for employees to choose where they want to work while the company will be able to guarantee that the space is ergonomic and meets all work requirements. I believe that in a work environment people are more efficient and perform better. Companies need to realize this and at the same time realize that workers don't want to go back to the old offices. However, it will take time for managers to understand that there is a middle ground between working in the company office or working from home (at zero cost) as an option."
What I have never been asked is what would I change? And the answer is that: "I would not have created CoworkingSpain I would have called it 'world coworking.' I would do the same as I have done but with an international approach from the beginning." We won't know what would have happened, but what we can be sure of is that whatever happens in the future it will catch Manuel in the right place, with the right attitude, and ready for anything.
---
If you aren't already using Cobot as your coworking management software, give it a go! You'll find that our features can help you run your coworking space more effectively and grow your community. Just sign up for a free trial or a live demo session. And if you have questions, our support team is all ears!
Happy Coworking!