Puedes leer este artículo en español aquí.
Alberto Pérez Sola, co-founder of workINcompany in Seville, defines himself as a 38-year-old architect by training and entrepreneur by vocation. Alberto has lived in London, Milan, and Barcelona, during which time, though he says that it does not change your life, he believes that "it opens your mind and makes you see far beyond Seville or Spain. I have always had a restless mind, and seeing more advanced markets helps to bring out what I had inside my head."
In Milan, nearly a decade ago, he met Cordovan architect Jaime Aranda who became a traveling companion for the next eight years. "When we met we were clear that we wanted to collaborate. We didn't know exactly how, but [back in Seville], the need arose for a place from which to work." And it was at that moment that they stumbled onto coworking.
"We did some research and saw that it was not widespread in the city and we thought it offered us an interesting business opportunity. Before we knew it, we had already created a business plan and were looking for premises."
Alberto goes on to tell us a story that will sound familiar to many veterans: "While Jaime was working in an architectural firm and I was working in engineering, we set up workINcompany in parallel. We had the help of friends and family, everything was done very low cost."
In September 2011 workINcompany opened its doors to become the first space in Seville and all of Andalusia to be defined as coworking. Up to that point the spaces that existed were defined as shared offices. "We went to the first Coworking Europe Conference and we were the only ones in Andalusia. We attended the first CWSC and we were the only ones from Andalusia." I take this as a modest way of saying that they were the pioneers in southern Spain.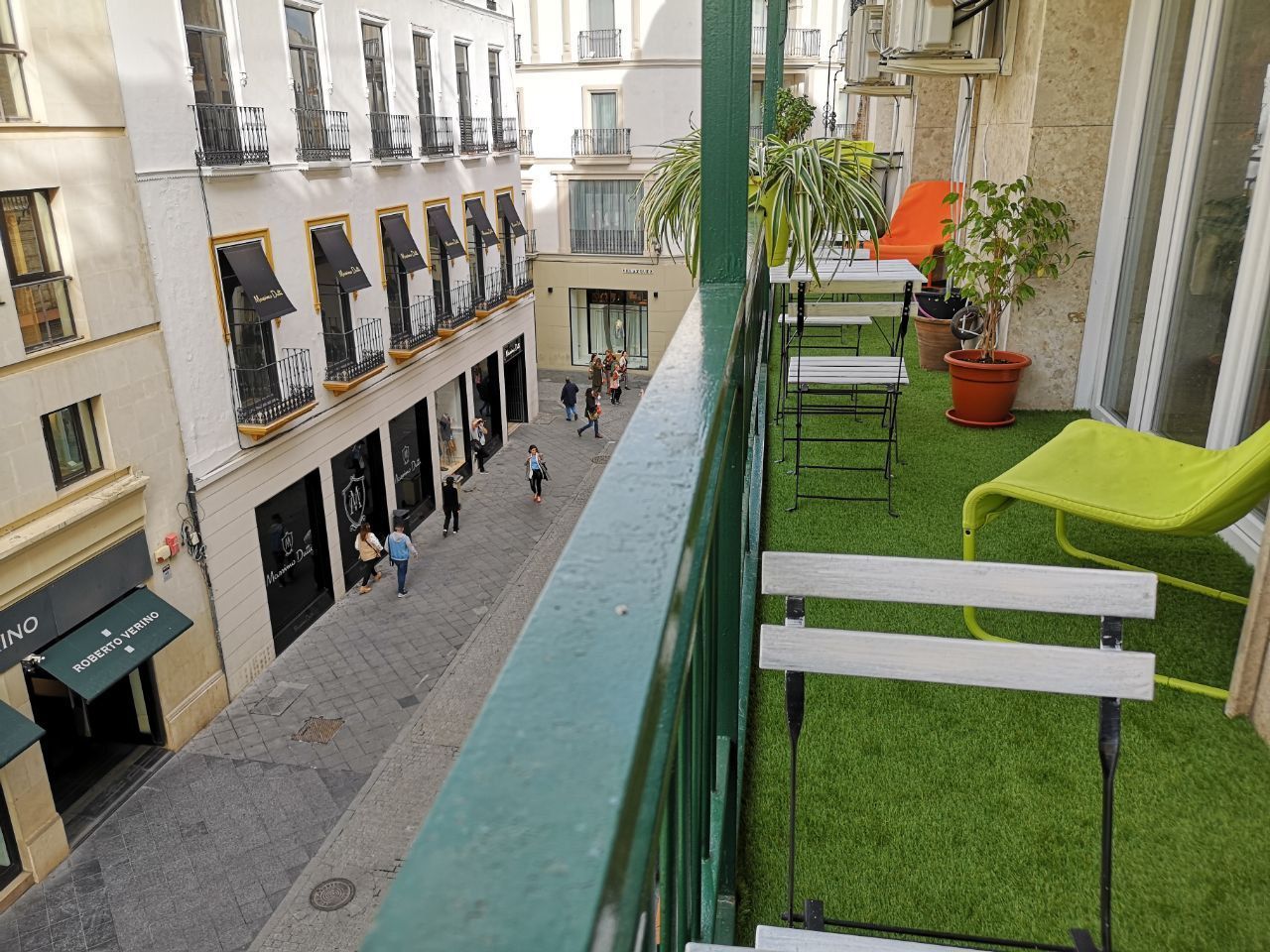 I asked Alberto to try to summarize these ten years for me in three stages with one sentence per stage.
From 2011 to 2014 was the stage of evangelization of coworking in Seville.
From 2015 to 2018 they settled the WIC (workINcompany) brand and its presence in events and the life of professionals.
In 2019 they started looking for the balance between the community and the corporate world, the maturity of coworking.
This last phase was curious to me, not because of the fact that it is very common in many coworking spaces, but to see how a space that traditionally fell on the side of the community and events approached it.
"After many years with many events for community building, the concept of what we're looking for has adapted to better fit our needs. There is still community but the profile has changed. When I was 29 years old the community was the same age as me. Now it is also more mature and looks for different things."
These words hide a reality that is rarely commented on. It often seems, depending on what you read online, that every coworking space is a hotbed of events and activities. However, this is not so, it depends on the members of each space and their needs. A space with young people, without family ties or full of digital nomads or expats, will be much more active outside working hours than one with a higher average age and people with family obligations or working in a more corporate environment. Which is better? There is no correct answer; there is a better space for every user and need.
Opening a coworking space?
Cobot's got essential management tools so you'll be ready for success from day one
As a manager, there is undoubtedly a space you identify with more, a space you want to create and your ability to achieve it depends on how well you have planned your strategy and communicated your value proposition. But there is something else. None of these definitions of the perfect space (on a personal basis) is static but evolves with us throughout our lives, personally and professionally. We should not underestimate the role that the people who manage it on a daily basis (as well as their community) have on a visitor's decision as to whether that is the perfect place for them.
"For me, it would be incompatible to have a coworking space with members two generations above or below me. We had breakfast today and you can tell we all share experiences, we all speak the same language and share concerns. This is not to say that we exclude generations that differ greatly in age. It is perhaps a way of simplifying things, because in reality what we are looking for is that the members share a mindset that is usually easier in people close in age but, obviously, no one is excluded."
This gets to an area that is rarely discussed; the departure of a partner from the project. Alberto and Jaime were the perfect duo of coworking in Spain—two personalities and skill sets that complemented each other. However, in November 2019, Jaime stopped being co-owner of the company. I wanted to talk about this situation and how Alberto experienced it.
"The separation of two partners is usually complex. Luckily, my experience spanning three different departures at three different companies has always been amicable. There are two types of scenarios in an exit. When an exit is imminent it is usually inelegant; when there is time to negotiate and discuss it, the exit is usually elegant or more agreeable for the parties. Details are negotiated, an agreement is reached that works for both sides, and then one of them continues. In the case of WIC, obviously, we separated because we were not aligned in the vision of the business, in the energy we wanted to devote to the project, or in the vision we each had of our own future. In short, one of us was ready to leave and the other wanted to continue."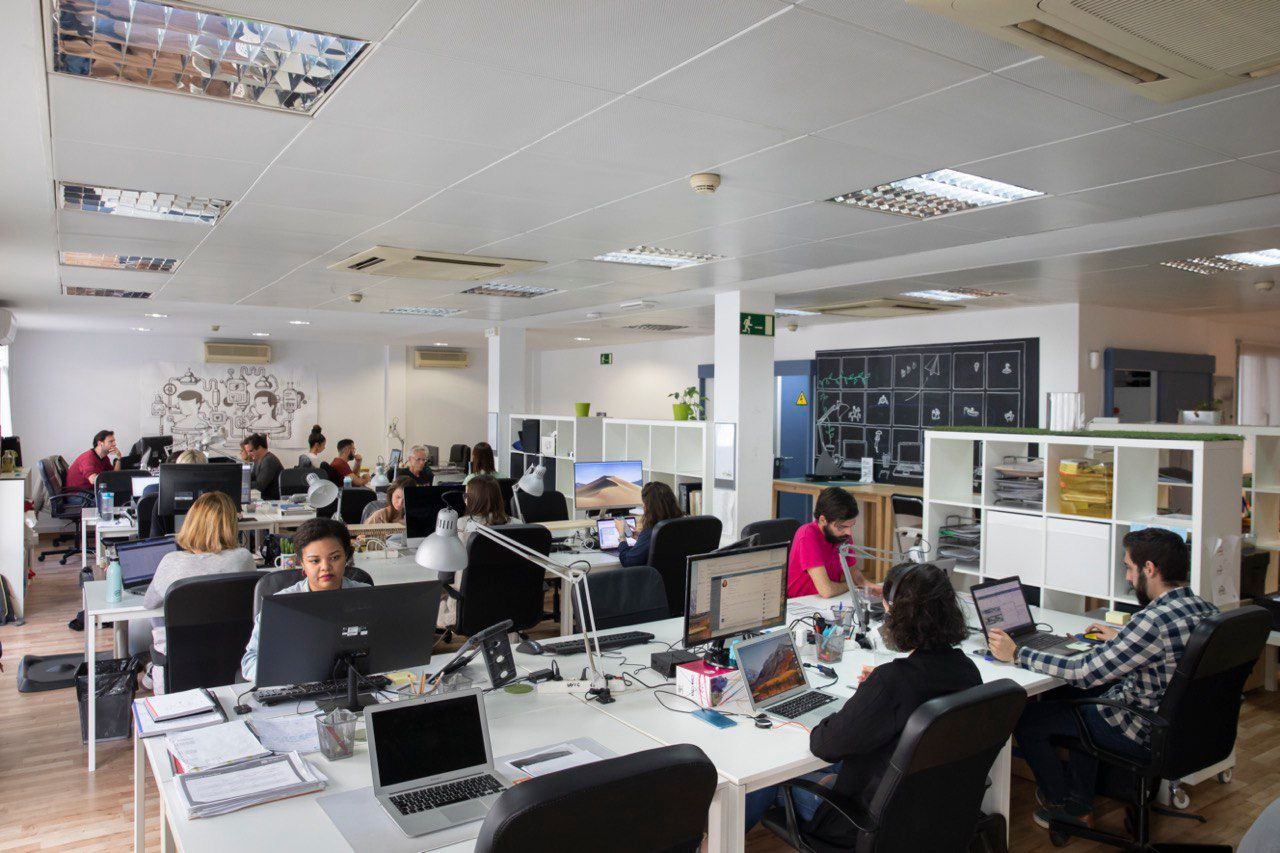 Another aspect that I think needs to be talked about is the void that a partner leaves when they leave and how the person who stays moves on. "Jaime has brought me a lot of talent, professionalism and unlimited learning. But obviously not everything has been a bed of roses; when two partners part ways it is because they have reached a point where they want different things." Alberto continues, "when you stay as sole partner you have to take responsibility for all the decisions that are made—for better or worse. You don't have another person to debate with you or counterbalance your inclinations. You also don't have someone to help you when you're stuck on an issue."
"When you are left alone on the road you are left with all the consequences. Coworking is a business that requires you to put a lot on your side professionally but also personally. In my case, to recover that possible lost motivation, what I have done is to set myself new challenges; perhaps the most obvious and at the same time the most ambitious in this second phase was to improve the business. When you are left alone, you react or push forward decisions that, at the end of the first era due to the differing visions, had perhaps been slowed down or stopped. And now you'll find out if you were right or wrong."
At the beginning of 2020, Alberto was in charge of three businesses as sole administrator and that is "difficult to bear on a psychological level." With the arrival of COVID-19 he confesses that he thought about closing but wanted to continue even as it felt like he was travelling six or seven years back in time. After reopening last July, WIC regained 50% of its former members, though the meeting rooms and events however disappeared completely. New users came to the space after the first lockdown, but when people started to realize that the pandemic wasn't going to miraculously disappear, leads decreased to almost zero—the energy and activity faded quickly. Today the WIC community maintains some of its initial members but for the most part it has been renewed with new entries after the first lockdown. In workINcompany, as I have also detected in other spaces, the new communities emerging differ from the original ones because of the circumstances that the lockdown has created.
Alberto's vision of the future is to recognize that "the initial psychological impact has passed but the psychological agony that remains must be overcome. I only see one possible future: the business needs to be doing better than before COVID-19 and we must be considering expansion or other ambitious changes. If this were not to happen, perhaps at some point, it would make no sense to me. I can't keep just maintaining the project forever and in a business like this, if we stop pushing ourselves, we run the risk of becoming a shared office."
The two scenarios Alberto suggests are those of a practically self-sufficient space with a growing online community (due to the host-based management processes he has created) or a larger space with a more corporate focus that, although it requires more effort, offers a better return, but only with a few conditions: "as long as I can make more money, and the project is worthwhile and exciting."
The question that Alberto Pérez Sola has never been asked is a question that I have often wanted to address in a conference, talk, or article; I think it is a taboo subject that is nevertheless the reality of the sector. Does Alberto Pérez Sola see himself as the irreplaceable owner of his coworking space?
"The answer is no, workINcompany has occupied ten years of my life and although I feel comfortable and happy with it, the reason to continue is because I want to see where the project is headed and what things I will learn along the way. As we have talked about before: coworking is generational and I don't see myself managing one in 10 or 20 years. Not because I don't like the project, but because there will come a time when it won't make sense for me to continue."
At that point, he tells us, it could be that he dies or that someone else who feels that connection with the project takes over.
In my opinion this is a sign of love for coworking. If it were just a business it would probably be easy to keep looking for a project to generate profits without causing too many problems but this alternative is not even an option for Alberto. When you love coworking you are not willing for it to become something else, what you want is for someone who loves it as much as you have loved it to be the one who takes ownership of the space you have created.
---
If you aren't already using Cobot as your coworking management software, give it a go! You'll find that our features can help you run your coworking space more effectively and grow your community. Just sign up for a free trial or a live demo session. And if you have questions, our support team is all ears!
Happy Coworking!