Big Ideas and Close Communities: An Interview with Sunanda Verma
Thanks for tuning in to #CoworkingIndia2019, our series focusing on the innovation and excellence in the flexible workspace environment of India. With over 1.3 billion inhabitants and an entrepreneurial spirit, India is already at the forefront of the changing world of office space. Cobot is highlighting some of the achievements and faces of this frontier of collaborative and flexible spaces as we prepare for CU Asia 2019; this year, we'll be traveling to Goa to learn from the experts of coworking in Asia and around the world, and share what we learn with you.
Sunanda Verma is the co-founder of The Daftar coworking space in Pune, India. She has taken her experience as a long-term Brand Manager and brought it to the world of coworking. Her aspiration is to turn The Daftar into one of the best coworking spaces in the world, driven by a vision of building a community of 1 million like-minded coworkers spread across 100 locations globally.
You helped co-found The Daftar in 2015, can you tell about your expectations before it opened and how those expectations have held up over the past few years?
The Daftar was conceptualized with the objective of creating a community of like-minded people who intend to interact, network, collaborate and add value to each other's lives, both personally and professionally. Even though this goal is at the core of The Daftar, it has been one of the most challenging things for us to achieve. It requires consistent effort, energy, time, and sincere thought to engage our members beyond the transaction of basic services & work, and to take them to the next level of belongingness and emotional connect with the community. We have experimented and have come up with some innovative ways to curate and grow our community. Now we are in the process of developing and deploying technology to assess the value that we have been able to create through our community building efforts. Today, we are a strong knit community of more than 1000 members coming from diverse professional & cultural backgrounds sharing our ideas, learnings, interacting, growing together and adding value to each other's lives. And I must say there's a long way to go…
How have you interacted with spaces locally and internationally? What have you learned from these interactions?
We were the second coworking space in our city. One of our core values is 'help and ask for help,' and we believe in the concept of growing together. With this thought in mind, we make sure to interact with all the players of the industry in our city and country, we also make it a point to visit as many coworking spaces as possible whenever we are travelling abroad with the intent to learn from each other, collaborate, identify ways of increasing the awareness of coworking, and create something big together. We've learned a lot on this journey, including:
Each coworking space has its own style, culture, purpose and has a place of its own. There's a lot of opportunity in the market and if the thoughts and energies are brought together, this collective power can bring huge revolutions to disrupt the gigantic office space industry.
Each space, each team, and their members have different strengths and weaknesses that they bring along with them. I strongly believe that we should create platforms where we can interact and learn from each other. I also have this idea of doing something similar to exchange programs for coworking space operators to give this thought of co-learning and collaborating a platform and a structure.
Being a part of the innovative growing concept brings its own challenges. Interacting with the ones who are in the same boat as you acts as a reassurance that whatever ups and downs we are going through are just a part of the game.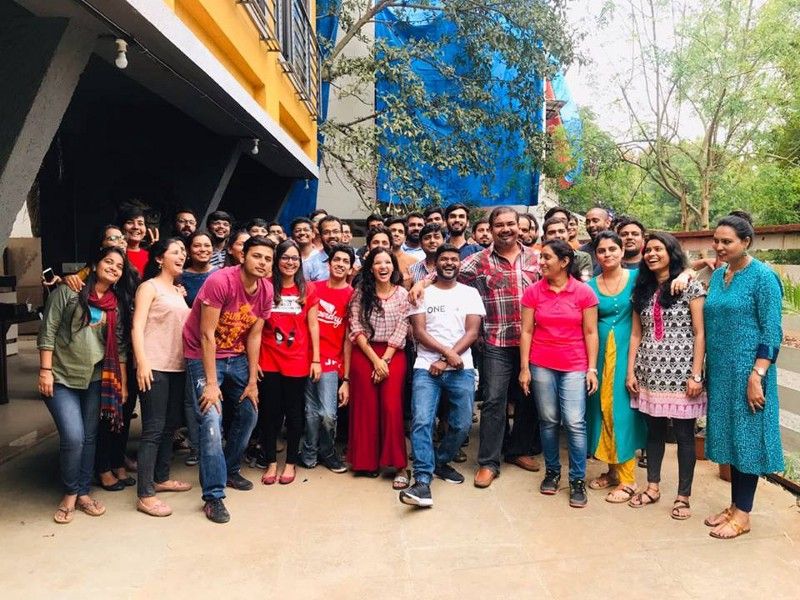 What do you see as the strengths of coworking in India?
Community and coliving (joint families) have always been a part of Indian culture and tradition. However, they have been primarily limited to personal lives. With coworking coming into the picture, the concept of community has started permeating to the work and professional lives of the general public.
From a business perspective, the Indian commercial office space market has been dominated by large fixed office setups. The skyrocketing real estate costs, especially in metros and tier 1 cities, high cost of establishment and longer leases have made them a non-viable option. Certain cities are also facing shortage of supply of Grade A buildings. This is why, today, Indian companies from across the spectrum are warming up to the idea of coworking space.
Moreover, India is going to be the youngest country in the world by 2020, wherein, millenials will account for one-third of the country's population and 46% of its workforce. Coworking spaces are going to be the den of millennials where they will be ideating, networking, and driving their businesses and growth.
What challenges do you see for Indian coworking and collaborative spaces in 2019? And what do you think the industry will look like in 5 years?
Many startups and an increasing number of companies are migrating to coworking spaces to conventional office spaces due to lower rentals, savings on operational costs and a more flexible work environment. A company can save as much as 30% on the operational cost alone. With the increased awareness of coworking and its benefits, it is going to take the larger pie of the commercial office space industry in the next 5 years. Looking at the massive potential coworking has, I can say for a fact that India will emerge as one of the largest markets for coworking spaces in the coming years.
The major challenge during this period will be for smaller coworking operators. Consolidation among coworking operators will occur, as not all of them will be able to mitigate the risk in their business models or have deep pockets to survive for long in non-prime locations with cheaper rents. Only a handful of big players and entities who have been able to carve out a niche for themselves are expected to eventually remain.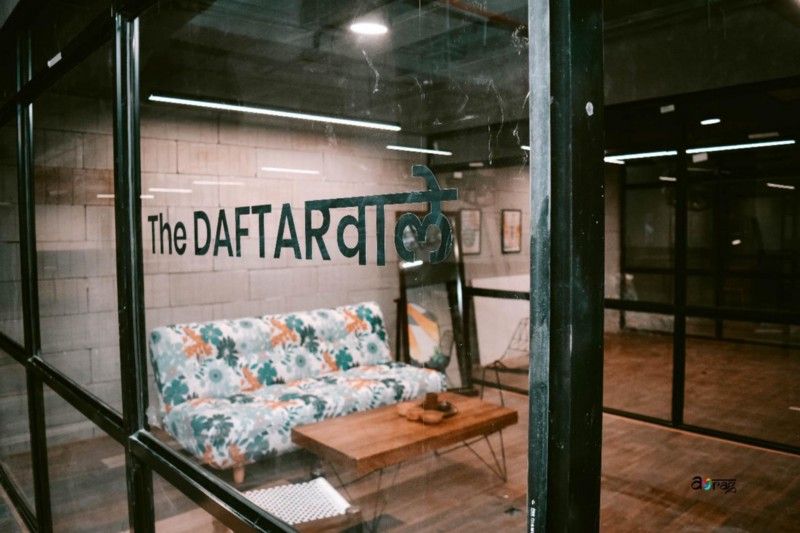 What do you think are the biggest misconceptions about coworking in India?
Coworking is a new upcoming trend which is being welcomed with wide arms, the world is waking up to the benefits it has to offer not only startups and freelancers but also for bigger corporate and enterprise clients. However, with the increased popularity of coworking, it is being loosely used to represent any and every shared office irrespective of it being a business centre or a serviced office space. The entire concept of coworking being a collaborative and community centric space has gotten diluted. It has become any space with a table and chair, rather than focusing on a community.
The other misconceptions slowly losing traction are:
Coworking is only for startups & freelancers. Enterprise and Corporate clients have started realizing the potential and benefits coworking industry has to offer to them.
Coworking is distracting and unproductive. It is up to a member to network, interact, or choose a silent corner for himself. Coworking is all about working in an inspiring, collaborative environment which fosters the idea of community building.
The Daftar currently has two locations. Was there anything unexpected you discovered when you opened a second location?
After opening our first centre, we felt that we had pretty much known the tricks of the trade and we would be able to establish ourselves faster. However, since the scale of our second location was much larger than our first one, it turned out to be a completely different ball game. The kind of challenges it posed and the processes and solutions it demanded made us realize that the second space has a longer learning curve and we will have to keep ourselves prepared for all the surprises that come our way.
Coworking is gaining traction and becoming popular and growing at a pace faster than one can imagine. When we had opened our first location, people were amazed at the concept and skeptical about its prospects. We had to make our customers aware of what coworking had to offer to them. By the time we opened our second location, people were already aware of the concept and then we were talking about the kind of services we offer, the type of events we conduct and how we can add better value to their work and life.
Thanks again for speaking with us! How can people find your space online?
We are pretty much present on all online platforms. Here's a snapshot of our presence in digital world:
Website
Facebook
Instagram
Twitter
Linkedin
---
Cobot helps coworking businesses around the world effectively manage their spaces. You'll find that our features can help you run your coworking space more efficiently and grow a healthy, and happy, community. Want to try it out to see how Cobot can help you automate your daily administrative tasks? Just sign up for a free trial or a live demo session and reach out to our support to learn about our available discounts.