Autumn has arrived! Amidst the autumnal colors we're excited to share upgrades and improvements that will delight admins and members.
What new functionality can you and your community already enjoy? Read on to find out!
Member signup Captcha
Confirming new membership signups should be an exciting moment to acknowledge that your community is growing. That's why bot signups are especially frustrating. Encountered this before? Save time—and energy—for you and your team by adding a hCaptcha field to your member signup form.
To activate this feature switch, simply send a request to support@cobot.me or write to our support team from your admin dashboard.
Learn more about this in our help center guide to Feature Switches.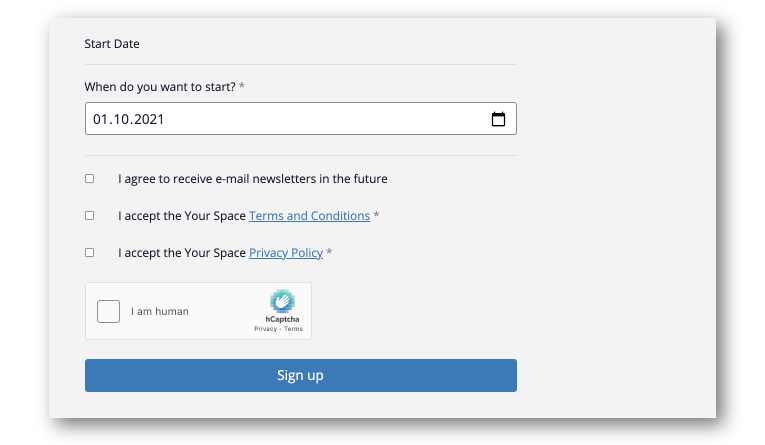 Mobile access for Dormakaba
Do you use Dormakaba to control your door access? Then we have great news: you can now use Dormakaba mobile access! And when your members do, Cobot will also automate check-ins.
Not using a door access solution in your space (yet)? Visit this guide to learn how Dormakaba can help you automate time pass tracking for your business.

Invoice updates
We couldn't help ourselves, we have two invoice improvements to share this month!
Improved charge listings
Encountered issues when a member has multiple charges grouped for a single item, like coffee, but not every item? If you're familiar with this invoice confusion, we've implemented a new feature to help clear these up.
When the same item is bought fewer than 5 times in a month, invoices now list all the purchase dates instead of just the first and last. New invoices will also include the year of purchase to make long-term personal reporting easier for your members.
Invoice PDFs now match the web layout
To minimize the reading effort involved when switching between web and PDF views of invoice, PDF invoices now match their web counterparts in terms of layout and styling.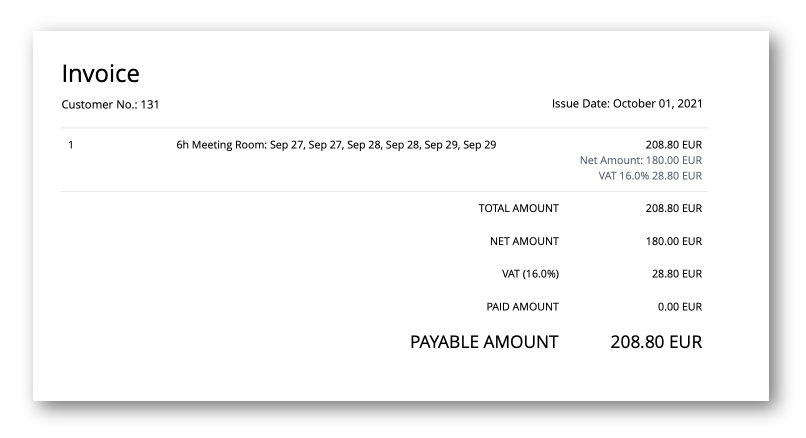 Pricing Page updates
We also gave our website pricing page an overhaul to better reflect our transparent and fair pricing promise. We clarified how we count members toward your subscription, added FAQs you can use to evaluate management software pricing models, and went into more detail on the discounts we offer. Browse the new page to see if you might be able to take advantage of these benefits on top.
That's all for now
Want to keep up to date with all the latest Cobot product updates and industry news? Sign up for our monthly insights! You'll also receive exclusive offers and opportunities, like conference ticket giveaways.  We'll never spam you (but you may get the occasional team photo!) and you can leave any time with just one click.
Take care and happy coworking! See you next month.
---
If you aren't already using Cobot as your coworking management software, give it a go! You'll find that our features can help you run your coworking space more effectively and grow your community. Just sign up for a free trial or a live demo session. And if you have questions, our support team is all ears!