Puedes leer este artículo en español aquí.
Gonzalo Camiruaga is the founder and manager of Launch Cowork, a network of spaces in Chile founded in 2014. Today they have three locations in Santiago and a fourth in the city of Talca, three hours south of the capital.
When he began his coworking adventure, the sector looked very different: "Back then nobody had a clear idea where the industry was going. We did not know who our customers were or what product we should develop: Our methodology was entirely trial and error." Gonzalo tells us humbly.
In those early years there were barely three or four spaces in Santiago and nobody knew what coworking was. Today there are more than 150 spaces in Chile; WeWork has four locations; and Spaces already has a presence in Santiago, the most populated region: 7 of the 19 million Chileans live in the city. Santiago features a dynamic coworking market primed for a coworking explosion, given the combination of an availability/vacancy rate that has been gradually decreasing from 8.7% in 2016 to 4.6% in this quarter and coworking is expanding its profile beyond startups and freelancers.
"It used to be strange to receive a request from a team with more than 10 people. However, over the last two months this kind of request arrives almost daily" Gonzalo tells us. This is simply the next step in an evolutionary process of a sector that has taken us from traditional coworking to flex work. This process opens up opportunities for operators who pay attention to signals; the presence of large internationals indicates that the local market is potentially ready for this transformation.
The concentration of the coworking market in Santiago is a reflection of the country's dynamics. 35.2% of Chile's population resides in 0.18% of the country's land. However, Gonzalo tells us that Launch Cowork has also set its sights beyond the capital — that's why they opened a space in Talca.
It's easy to see Camiruaga's modest and thoughtful reflections on his life's path reflected in Launch Cowork and in the the last five years of the space's evolution. Growing up and keeping your DNA intact is always complicated, and, in this sense, he adds: "Our Chilean culture is not very inclined to networking. With Launch, we're betting that we can make a difference here from the first moment. Today we have an average of between 500 and 600 annual events." When we asked him what he thinks coworking is, the answer was: "A space where companies, startups and professionals live in which there is an environment of community and collaboration. It is about giving and receiving, so that the members feel that the space empowers them."
We asked him what question he had never been asked before. After thinking a bit he tells us: "What are the difficulties of scaling a model that is constantly mutating?"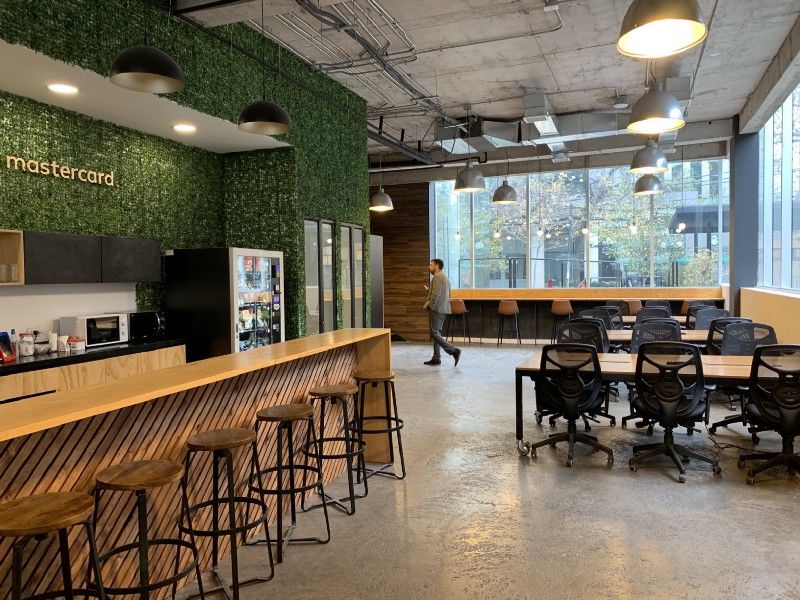 The answer is obviously complex. First of all because there is not much information on how other spaces are organized. "The sector is young and there is no book that outlines how to succeed. There are more well-known models, such as WeWork, whose scale gives them different advantages and makes them hard to compare with our model. And that's not even getting into the spaces that I know that are doing things entirely differently than us."
One of the biggest current problems in the flex work industry is the how it handles people (I'd like to avoid calling it Human Resources). On the one hand, the sector is growing faster than the speed at which people are being trained. On the other, the character of the spaces and the changing group of customers (and therefore their needs) have little to do with what we had when coworking was just coworking.
---
If you aren't already using Cobot as your coworking management software, give it a go! You'll find that our features can help you run your coworking space more effectively and grow your community. Just sign up for a free trial or a live demo session. And if you have questions, our support team is all ears!
Happy Coworking!