We're speaking with Cobot users around the world and asking them how they are weathering the current crisis and what they're doing to to lay the foundation for many successful years to come.
Thanks for taking the time to speak with me. Could you tell us a little bit about your role and about Sapiens Cowork?
My name is María Angélica Rodríguez and I am the manager of Sapiens Cowork. Among my responsibilities are the development of events, the management and monitoring of the members in terms of registration, the administrative process, the availability of spaces and alliances between other coworkings, restaurants, hotels and other amenities that better serve our members.
Sapiens is a coworking that is located in Punta Cana in the eastern part of the Dominican Republic and stands out for having a very jovial style with a very refreshing atmosphere, here people or members of the coworking feel comfortable.
Sapiens was born out of the pandemic precisely at that stage in which people needed work spaces, we chose that they met all the health requirements with spaces that have the distance between antibacterial dispensers, cleaning, purifying spaces, sanitation cabins. They were also implemented throughout the building with the aim of providing the member with full security and adapting to the new needs of social living, which has generated a higher level of popularity in Punta Cana.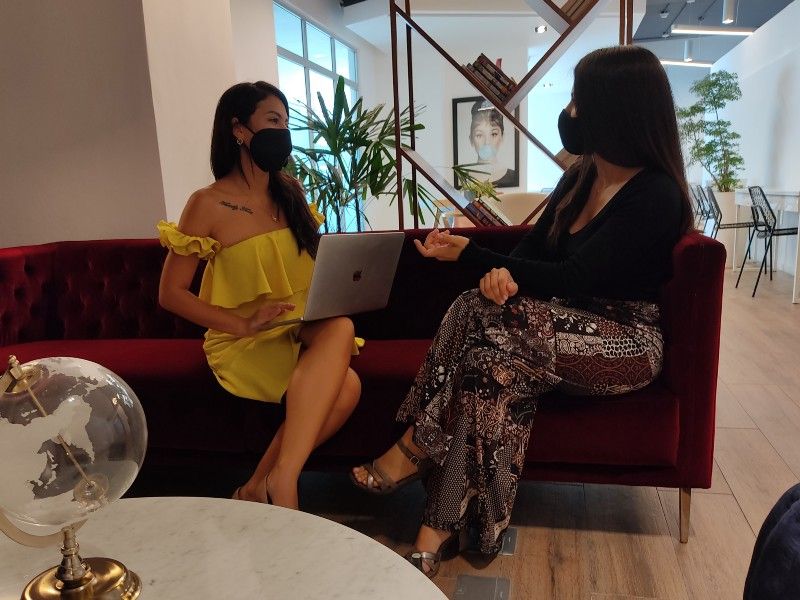 How has the response to COVID-19 been handled in the Dominican Republic, and how has it affected your coworking community?
The Dominican Republic is a country where its highest income is through tourism and the pandemic exponentially affected the entire economic system in general. Currently the measures have been made more flexible, with the opening of the airport there is a greater influx of tourists and we can have a greater flow of members here, but at the time about 4 months ago we focused on the local public in providing them with space that will adapt to their need and it was something new and innovative that represented a total change to the community.
What measures have you implemented and how have you incorporated it into your community philosophy?
The measures that we currently implement stand out for being totally focused on what is the health aspect and for providing the total coworking member. Sapiens was created in the middle of the pandemic process, for them we were able to adapt each of the desks with strategic locations. That is to say that everything is in a very well thought out way to sell security to the client in addition to other measures such as temperature control sanitation tunnels, access to disinfection points, protective screens, UV nebulizer, and distancing signs throughout the building and in all common areas of the coworking, we dictate a chat on each tour and we keep members alert with the use of the mouth cover.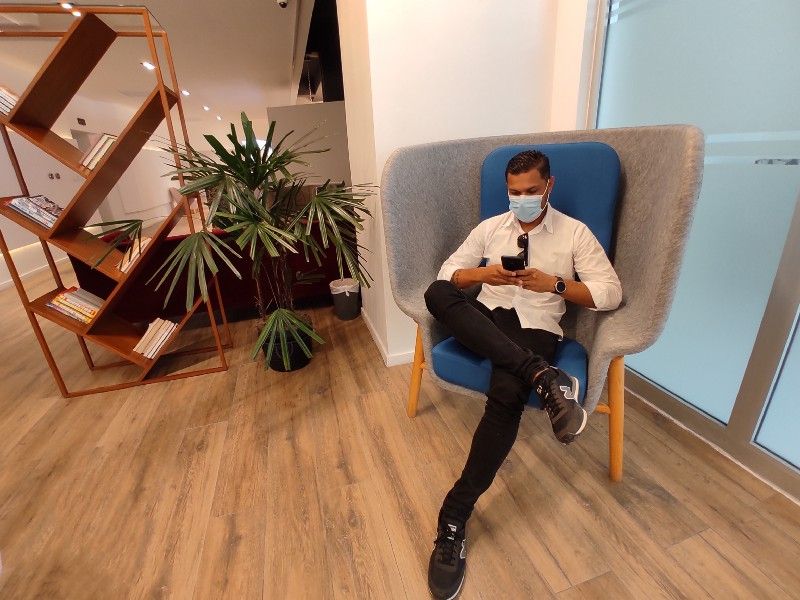 Are there any lessons you can share with other spaces around the world? For example, a program you led that performed particularly well?
The most important process and what we currently have to enforce the most is the adaptability to not being satisfied with a single management of a system but to providing people with all those needs tha we require during a pandemic. We develop Sapiens Cowork and we have seen the momentum of these spaces and how people have been able to adapt to this new system — we must find a way that negativity does not affect us and we see the positive side of EVERYTHING.
What are your biggest concerns for the the upcoming months?
The concern that we currently have is that an increase in covid-19 cases will arise within the country and affect again the entry of tourists and we must relapse. We are currently implementing fully adaptable strategies supporting ourselves through online measures, but back to fall to the limitation is to affect our system and relapse significantly.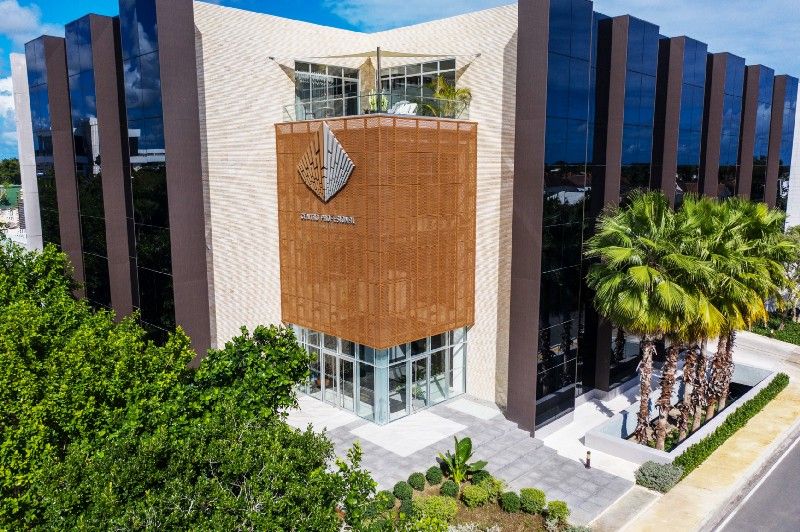 What are you looking forward to?
What we are currently waiting for, let's say, is total openness without any type of restriction in terms of social interaction that we currently manage to provide 24/7 service and other amenities.
===
If you aren't already using Cobot as your coworking management software, give it a go! You'll find that our features can help you run your coworking space more effectively and grow your community. Just sign up for a free trial or a live demo session. And if you have questions, our support team is all ears!
Happy Coworking!