Cobot turned 5 this January! It's the perfect time to look back at what brought us so far, so today we will be looking at a few of the things which influenced the way we improved Cobot in 2014.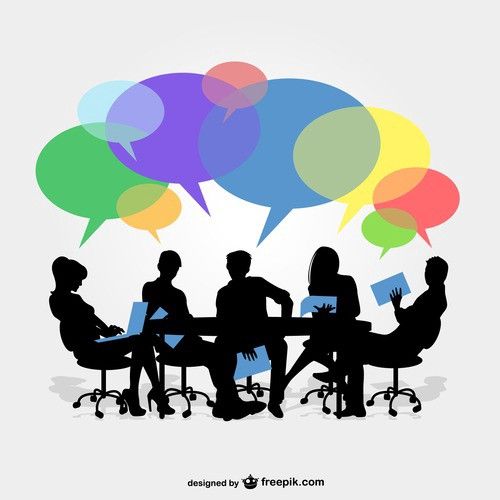 Regularly receiving feedback on Cobot's performance is important to us, as well as in keeping an eye on hot topics in the international coworking movement. This allows us not only to learn, but also share our knowledge, which is equally important to us. It was great for us to join Cowork 2014 in Germany, GCUC in the USA, as well as the Coworking Europe Conference in Portugal last year. All three conferences brought various interesting topics to our attention, and since it's not possible to name them all, here are a few highlights:
At Cowork 2014, we learned more about coworking spaces in smaller cities. Such spaces often cooperate with local governments, which for us was a new model to start up coworking spaces. Such models prioritise cultural exchange and cooperation with national institutions rather than economic interests. Irrespective of the objective these coworking spaces have, it's great to see that the coworking movement is sparking more and more interest in various fields.
At the Coworking Europe Conference, we took the chance to extensively discuss the ins and outs of management softwares for coworking spaces with many different space founders. What we took home from these conversations was the confidence that we're already well on our way with Cobot, as well as tons of new ideas for further tweaking Cobot to increasingly suit all of your needs.
For co.up, the home of Cobot and our very own coworking space in Berlin, betahaus Hamburg gave us one of the most interesting best practice examples of 2014: they introduced the coworking flat rate for 50€ per month instead of full-time and part-time memberships as part of their new pricing strategy. By doing so, they were not only able to survive some financial challenges, but also enabled their members to be more flexible with their respective time schedules. Speaking of co.up: in November, co.up celebrated its 5th anniversary, too. We fondly look back on the awesome birthday party we threw here on two floors, with more than 100 guests!
Of course, as always, you provided lots of new input for us during the year, which we used to work on new Cobot features. The list of improvements made in 2014 includes the new Google calendar synchronisation, smarter time passes, and the MailChimp newsletter integration. We particularly love our cooperation with Linewize, which allows for simple Wi-Fi integration and day-pass control with the Netbox, certainly one of our most important features for saving you, as a space manager, valuable time for your coworkers. The new white label features are another great improvement that form part of our pro plans. This makes it possible for you to customize your online presence with your own logo, fonts, colors, and custom domain, as well as personalise the emails Cobot sends your coworkers. Check out our past blog posts to see what else changed at Cobot last year.
Coming next: a short glance at our team.