Our new prorating feature allows you to invoice all your members on the same day of the month. In addition it creates an invoice for a new member for the time they started until their first "normal" invoice.
This is how it works: We just added a checkbox to the member confirmation dialog called "send prorated invoice".
Suppose today is Nov. 6th and a new member signed up.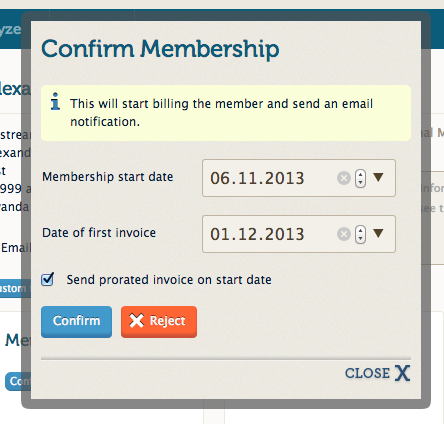 You want to charge your members on the first day of the month, so you select the first invoice to be sent on Dec 1st and check the checkbox.
The member is confirmed as normal. In addition they receive an invoice for their membership fees from today until Nov. 30.
To make this even easier you can set the default invoice day under Setup -> Invoice Settings. This way Dec 1st would have been filled out already as the first invoice date.