This article was co-authored by Thilo Utke, CEO and Co-founder of Cobot, and Marc Navarro, coworking consultant and frequent Cobot contributor.
Two weeks ago we flew to Belgrade full of uncertainty and anticipation for the Coworking and Coliving Conference South East Europe (CCCSEE). Our expectations were high for this brand-new conference meant to discuss a topic close to our hearts in a region close to home. The result exceeded our expectations and has left us excited to return next year.
After landing, we checked into the theater where the event was taking place without a hitch — an auspicious sign, as organization is often an issue at new conferences. When it comes down to it, every conference's success rests on the intersection of the content and the community vibe; Miroslav Mijatov, founder of Smartoffice, was the project leader for CCCSEE and deserves credit for creating a special environment in both senses. We've seen him at other conferences in the past and his passion for coworking is evident every time we meet.
Onstage, the speakers and panelists were encouraged to share their personal experiences and went for it. The talks felt almost cozy, maintaining a raw sincerity and earnestness that often gets sanded down in conferences of this size (roughly 250 people).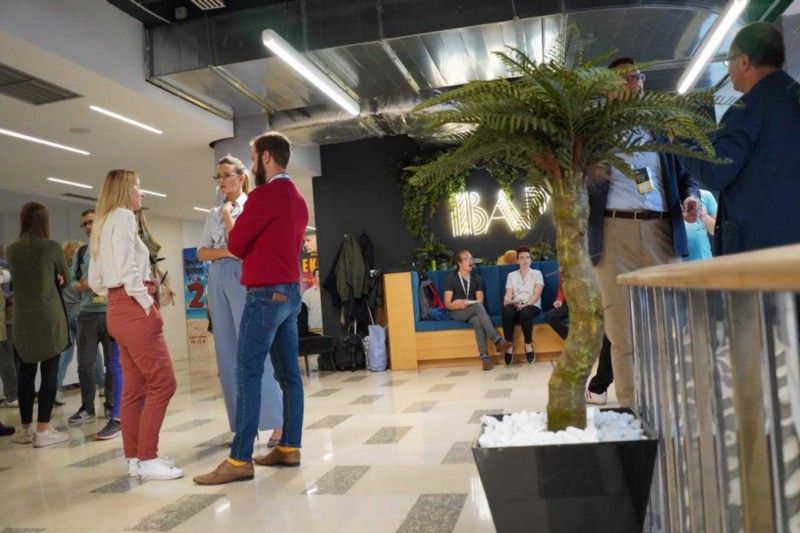 Day 1: The personal side of coworking
Speaking to the crowd, Serbian Prime Minister Ana Brnabić opened the conference by talking directly to the wants of many coworking professionals and coworkers. She announced that Serbia is working on a digital nomad tax exemption with the goal to make the country more attractive to international professionals. Coworking can play an important role in shifting an economy toward the future; connecting foreign talent and investors with the local industry boosts both economic and social positioning in today's global economy.
After some more institutional talks by local development agencies there was a very emotive panel in memory of Matija Raos, a coworking pioneer in South Eastern Europe and the founder of the Croatian Association of Independent Professionals who passed away recently. The panel discussion: Fuck Up! provided a lighthearted but serious look at the way that mistakes often reveal successes. The list of panelists included Samantha Hulls from The Melting Pot, which build their success over many fuckups and instructional failures; and Ryo Ragland from Share Square, whose initial idea to build a shared kitchen and coworking space failed — but found success in their online skill-sharing platform built originally to supplement the space.
Later that day our partner and collaborator (and co-author of this article) Marc Navarro moderated the panel Can Coworking Change Your Life? Our answer? Yes! It certainly changed ours. This panel was one of the most personal and sincere of the event. Thanks to the panelists for sharing such personal stories. They were a good reminder that the way we define business success might not bring happiness — and that we need to remember to pace ourselves carefully even when we love the work we do.
Day 2: Diving into the details
The second day was a mix of panels and workshops.
The morning keynote by successful designer Slavimir Stojanović of Futro and Futro Design stayed true to the personal theme of the conference by reiterating a shared theme: career success doesn't always equal happiness.
Kelsea Crawford of Cutwork looked at the architectural and interior design challenges of coworking and co-living spaces in her talk. Her agency, CutWork, also applies their skills to help refugees improve their housing using some of the same technology that helps coworking spaces get more flexible furniture.
The workshops, really more like three shorter talks in parallel, covered sales and marketing tips, planning events that work well in a coworking space, and to how to maximize serendipity in your space.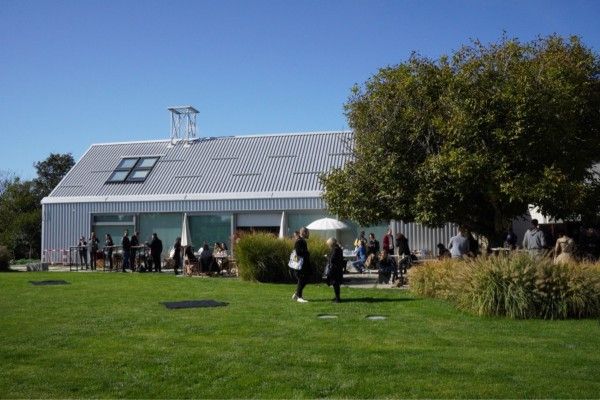 Day 3: Co-Living at the Mokrin House
The third day we took a long, scenic bus ride to talk about coliving at the Mokrin House. And let us tell you something: It was worth it.
The Mokrin House is an architecture and creative space dream come true build from a former farm in a village 2 hours outside of Belgrade. The day started with the origin story of the space by its founder Ivan Brkljač (we also took the opportunity to ask him some harder questions you can really only ask in person). Branimir Brkljač followed with a talk about Digital Solitude, a reminder that over-connectedness and over-exposure have their price — and that we should take control of our digital environment to stay true to ourselves and the people around us. Gui Perdrix and Bryce Willem shared some interesting numbers and insight in the co-living industry that is still very young. Despite its age, it's catching up quickly riding in the wake of coworking.
It was also an opportunity to share deep conversations and knowledge — or just catch up with coworking friends. We also recorded a podcast so stay tuned for details!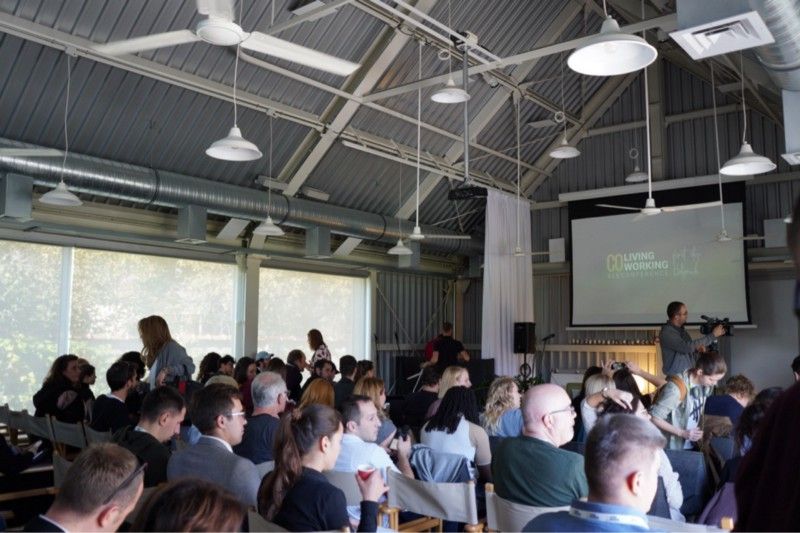 We ended the day over a Italian dinner at a restaurant and bar, in a newly built-out night life area on the Belgrade docks, standing in bright, stark contrast to the surrounding dark and grimy dock buildings. A contrast that can be seen everywhere in the city.
Wrap-up thoughts
We heartily recommend attending the Coworking and Coliving South East Europe Conference. The content is personal, free of puffery and meaningless business jargon, speaking directly to the reality of small and mid-size spaces. And in between, the off-conference experience was a joy. If you are interested in the region or want to widen your scope in the coworking or coliving world, it's worth your time!
---
If you aren't already using Cobot as your coworking management software, give it a go! You'll find that our features can help you run your coworking space more effectively and grow your community. Just sign up for a free trial or a live demo session. And if you have questions, our support team is all ears!
Happy Coworking!