Puedes leer este artículo en castellano aquí
On the 24th, 25th, and 26th of April, the Coworking Spain Conference and Coworking Academy will take place in Alicante. The Cobot team is eagerly anticipating attending the 8th year of this conference to share and learn from the vibrant and diverse Spanish coworking scene and helping to teach the future coworking managers.
Coworking in Ibiza
Population: City 50K* / Island 151K*
Coworking Spaces: 4* in Ibiza Town / 5 in the island
Average coworking monthly price: 151€ / month*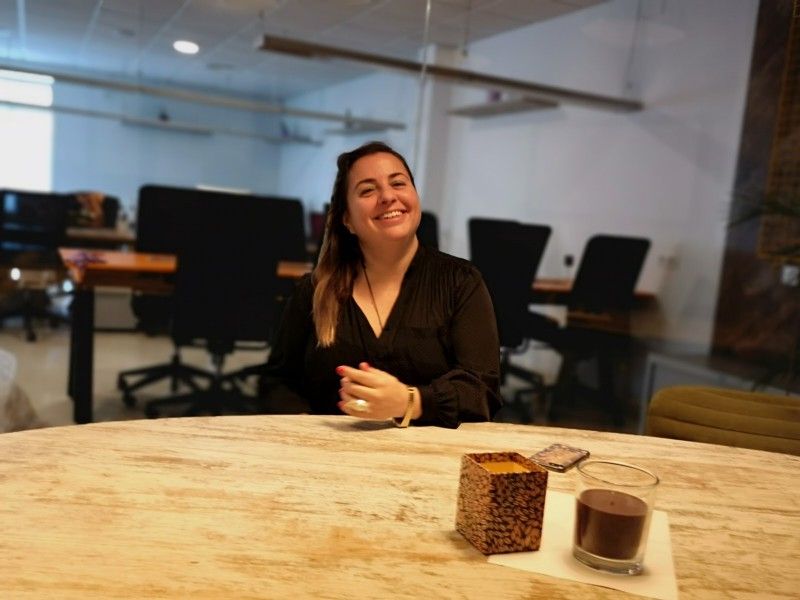 Susana Montuenga graduated in journalism and moved to Ibiza, where she spent five years working in a local newspaper while she trained in marketing and advertising. She left the newspaper to start working for the hospitality industry in marketing and publicity. After 15 years of working for others, she decided to change up her life and start working for herself.
At this point we were overcome with déjà vu, her story was buzzing with the same energy that we hear from so many colleagues and collaborators: "When I started looking for spaces to start my project, I realized that there was a lack of solutions for someone who was starting their journey to work independently; I could not find a comfortable environment to work in. "
And then Susana heard about coworking. She began to read about the subject and attended the Coworking Spain Conference 2018, where: "I ended up falling in love with the concept: don't work from home. Instead, work out of a professional space where you can develop a routine and where you have colleagues that you can grab a coffee with, answer a question, or even collaborate on a new project."
Things got complicated, she tells us, when she went looking for a space where she could create this professional environment that they imagined. They were actively looking for space for a year. "We had many discouraging moments. In Ibiza the prices are not only very expensive for housing, but also for business. We had the romantic idea of ​​renting a warehouse and restoring it, but our financial reality meant we couldn't take on a project like that. One day we saw a place for rent in an area we liked and knew well, but we had to abandon that option because it was on the outskirts of Ibiza Town."
Today, after almost three months running, during a time period known for being a difficult part of year for coworking sales, its occupation sits around 50%. In this sense, the seasonality of Ibiza sets it apart from other coworking locations. "We have the feeling that December and August will not be good months for coworking, but we still do not have enough experience to properly value it. What we do know, and we have taken into account when thinking about the functioning of the space, it is that on the island the tourist season stretches from April to October. This will undoubtedly affect the functioning of the space, since many companies operate in periods of 8–9 months."
As for the people who visit the island, the big question is whether they will be attracted to Origen Ibiza. This is a challenge for many spaces that operate in tourist hubs. It's a special challenge trying to attract members who live permanently or semi-permanently on the island, since tourists who spend a few weeks on the island move in their own circles, oftentimes never interacting with the same channels as locals.
One of the distinguishing aspects of the coworking industry worldwide is the willingness of established spaces to share their expertise and experiences with new, upstart spaces. We were curious about Susana's relationship with the other spaces in the island during the original development of Origen Ibiza. "The relationship with the other coworking spaces managed by Spaniards is good, but we're not as close as we'd like to be with spaces managed by members of the Dutch or English communities." This description matches up with the reality of the island, in which there are micro-communities that function independently, isolated from the Spanish-speaking community, although, in some cases, they have been on the island for decades. "It's strange because we each address different segments of the population and it's a shame, I would like to talk to people who run businesses similar to mine and learn from their experience." This is, unfortunately, unsurprising. This phenomenon can be found across organizations: managers promote synergies among coworkers but the synergies between spaces do not develop to their full potential.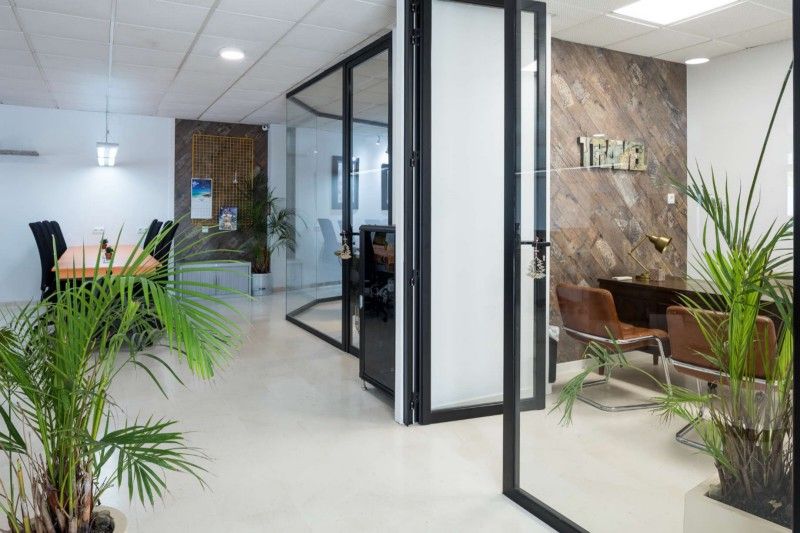 Susana tells us that today her challenge is to spread the word about coworking in Ibiza. "The most complicated is make them understand that they do not need four walls to be able to have a professional environment to work in." At the moment the greatest demand is, like in other spaces worldwide, the private office. However, she tells us, when potential members actually get to the space and work there for a few days, they all say the same thing: "they do not need a separate office to do their job. But this is the price of doing real coworking in an environment where it is not well-understood. Here we still need to convince people that they can work in an open environment and will gain much more through this experience than they are losing."
In this sense, the passion with which she talks to us about the people who visit his space is a breath of fresh air. It reminds us of times when coworking was a new industry. "when you're with a person face to face and you think it's going to fit well in space, that it's going to feel good here… because it's not about hanging a complete sign in the door, we are talking about creating a community of like-minded people who feel great being part of a community."
During the creation of the space, many people asked why they didn't just fill it with offices, but "from a profitability point of view, we know that we should not have done coworking because the demand for regular offices is much greater. But I don't want to run a business center: I love that part of coworking [open area], I love people, I can help them, … maybe the idea is a bit romantic and obviously, we try not to lose sight of the fact that coworking is a business and must be profitable but… why not do it if it's what we want?"
Create a space where people can work independently, progress, learn, and share. This is what she likes to call coworking made by hand, or in the words of Susana: "I think that the goal of a coworking space is that we help everyone in our space grow."
If you have been coworking for a long time, you might have forgotten what preconceived notions you had and what it felt like to step into your first space, so we decided to ask Susana how she sees the issue since she's new in managing a coworking space. "The vision I had was a bit utopian. I imagined the space full, people coming and going… today is not that crowded but, despite this, it is better than I imagined: every day I wake up with enthusiasm and that energy is contagious."
One of the things that Susana mentioned was what it was like to start coworking "at a certain age" and we wanted to know what she had to say about these misconceptions and assumptions. "Many people, from my environment at least, associate coworking with young people who have just left university: the idea they have in their heads is a space for people of twenty-something years old who are setting up a technology-based startup. This is quite different from our coworking reality. Most people are between 35 to 45 with previous professional experience, who are at a time in their lives who, for personal or professional reasons, have decided to start something new."
Susana tells us that "it is a slightly more demanding public: they have a clear idea about what are they looking for, they want a place that adapts to their needs." In her case, the membership is 70% women. The explanation of this, for someone who has visited the space and knows Susana and Carmen is very clear: Origen is a space that takes its environment seriously and treats it with care. It is designed to be gender-inclusive, and managers are trained to make the space welcoming to everybody.
We asked Susan our favorite question: what has nobody asked you about coworking before? "What is it that I like least in coworking?" Susana answers that it has to be interruptions. It is true what she says: being a manager can be very unproductive if you do not develop strategies to balance your attention between the community and important tasks. Each manager has their own strategies depending on their style and personality, but it is essential to find this balance to work effectively and avoid a never-ending loop. Balance is a matter of nuance, but we love that Susana cares about these issues because that means that the spirit of coworking is still alive and in good health.
---
Cobot helps coworking businesses around the world effectively manage their spaces. You'll find that our features can help you run your coworking space more efficiently and grow a healthy, and happy, community. Want to try it out to see how Cobot can help you automate your daily administrative tasks? Just sign up for a free trial or a live demo session and reach out to our support to learn about our available discounts.