October has been a thrilling month at Cobot! We made a major improvement and put forward a few special surprises. What does that mean for your space? Read on to learn about the Events feature, a legacy team pricing update, and our takeaways from an expert panel on the freelance-coworking relationship.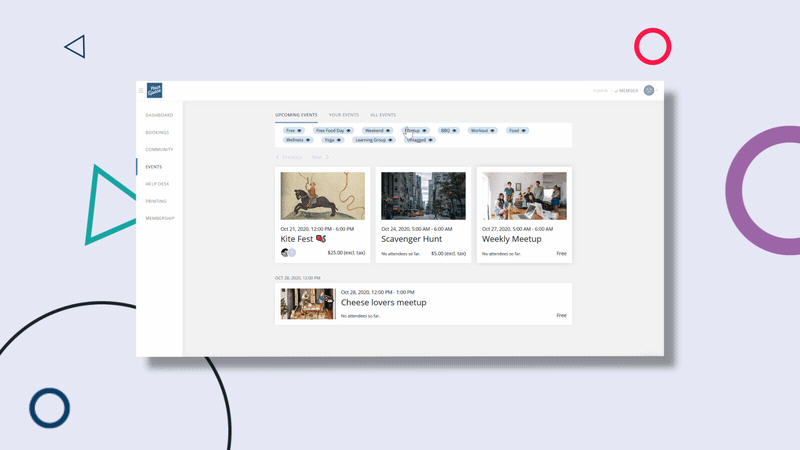 The All-new Events Feature
Last week we launched a complete overhaul of events within Cobot — making it easier to create beautiful, appealing events and share them with your community. A few highlights:
Quickly create visually-appealing events
Automatically block associated rooms and resources
Provide attendance details, in-person or online
See a list of attendees
Keep your event internal or share with the public
Increase your revenue with paid events
And that's just the start: we've got some advice and information to help you use the new features like a pro.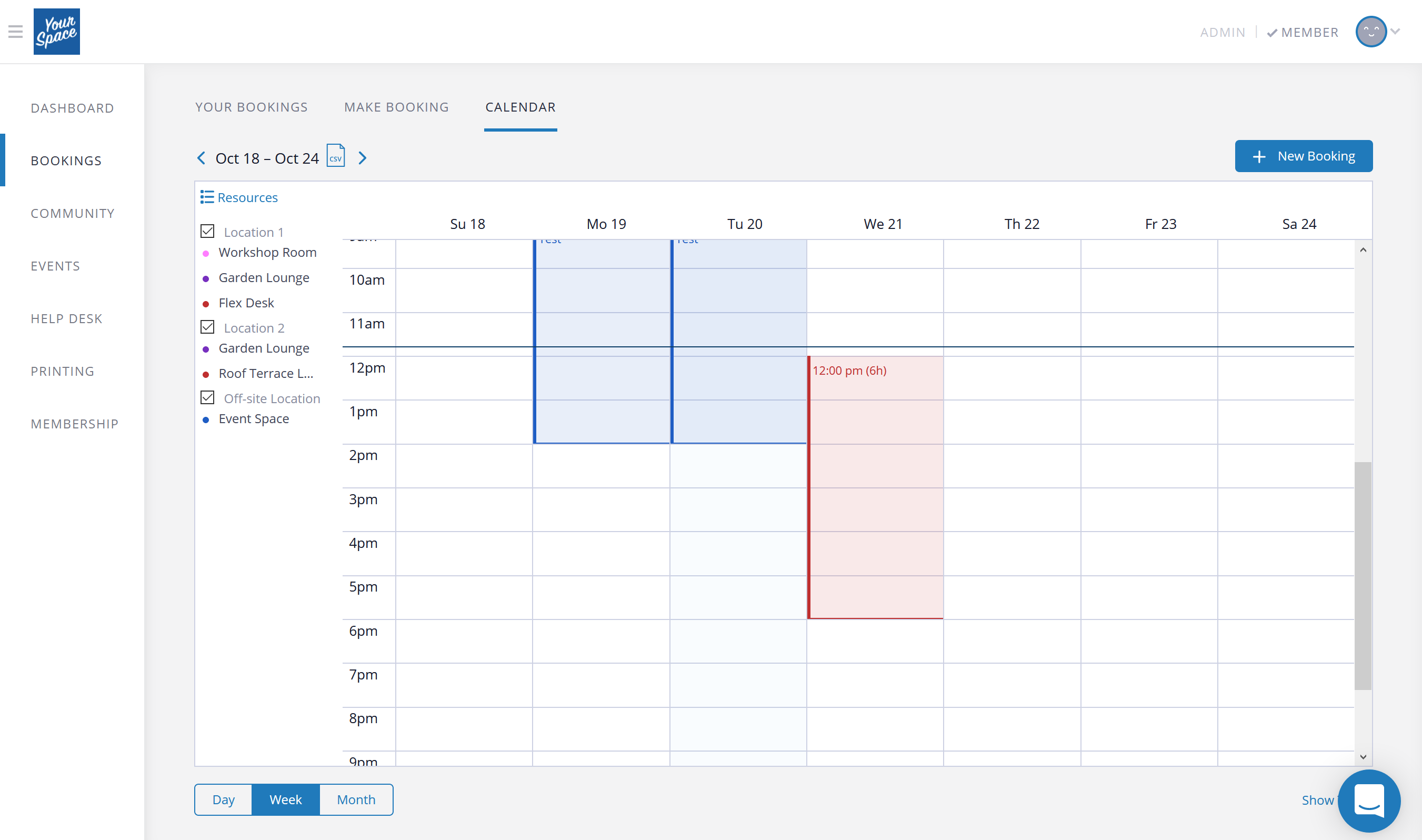 And while you're exploring all that Events has to offer, don't miss the calendar view!
Members can click choosing from events in your space. Hover your cursor over events to see more details, and toggle the tags in the calendar to reveal and hide events on the list. Admins can take it a step further and toggle Show Resources to explore events by venue, another tool for optimizing space usage.
Your members will be able to browse events based on their interests and easily RSVP for ones they can attend. And when the event has a cost to attend, the system will process their payment. If the event is listed as public, they can even share a link with their friends!
Updated Translations
We take great pride in the variety of organizations who use Cobot to manage their space all around the world; we strive to provide updated translations that allow each space to seamlessly use our software. In October, we made another round of language updates and extended our German, Spanish, French, and Brazilian Portuguese translations.
Terms and Conditions Update
Previously, there was no way to see who had approved the Terms and Conditions. Now, members can see a confirmation of their agreement with the Terms and Conditions as well as admins. This is in the interest of transparency and clarity when it comes to the agreements that your community respects.
Banking on Freelance: Cobot and European Freelancers Week 2020
Your community is comprised of people from all walks of life, including freelancers. But how much do you know about the massive shift in freelance culture during the pandemic, challenges specifically facing freelancers, and initiatives to help provide better conditions for freelancers around the world?
Last year Malt released a study revealing that freelancers are the fastest growing segment of the labor market in Europe. Despite this, freelancers are still in a challenging position when it comes to accessing services and gaining policy-level visibility. We sat down with Maria Calafatis (Greece), Yann Heurtaux (Switzerland, France), Cate Maiolini (UK, Italy), and Marc Navarro (Spain) to discover what coworking and coliving to do to support freelancers while benefitting from their community participation. Catch the recording on the the Coworking Values Podcast.
We want to hear from you
Next month we're gearing up for another round of restrictions here in Berlin. Luckily, we're still able to go to offices and work remotely so we don't plan on slowing down our efforts to provide Cobot-powered spaces with tools for success. If you want to stay in the loop with the latest info and coworking news, sign up for our newsletter! We only send out relevant info, never spam our lists, and you can unsubscribe at any time.
Happy coworking!