Do you want to give something as a "thank you" to your existing coworkers, entice new members, and create new sources of revenue? A voucher might be a good idea. Why not combine the next coffee your coworker orders in your café with a voucher for their next time pass or membership plan? It takes just a few steps to set this up:
How to generate a voucher as a space manager:
To get started, follow this link to the page of Cobot add-ons. Find "Time pass vouchers" here to start the installation with just a click. From now on, the side bar menu under "Manage" will include vouchers as a new category.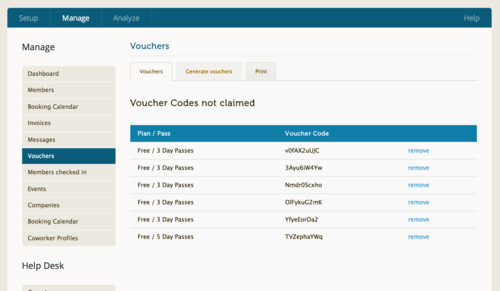 Click on Vouchers and then "Generate vouchers" to choose for which plan and/or time pass your voucher should be generated. Specify the number of time passes included in the voucher and the number of vouchers you are generating. Now click on "Generate vouchers" to do so.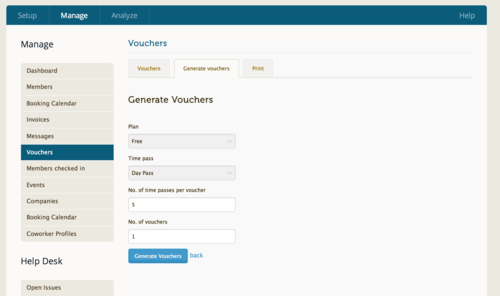 To see all the vouchers you have created, have a look at "Vouchers" in your side menu bar whenever you want. To give away one of these, pass its code to your coworker. For those who prefer a printed version, you can generate a printout by clicking on "Print" in the menu.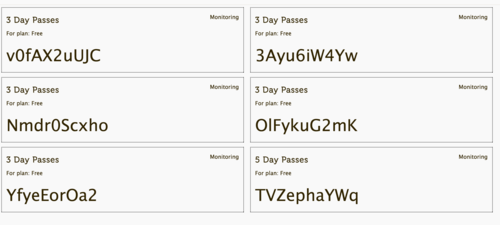 How to redeem a voucher as a coworker:
That's easy, too: log in to Cobot and choose "Redeem voucher" from the menu bar. Fill in your voucher code and the passes will immediately be transferred to your account.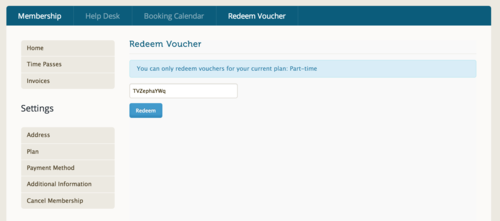 That's it. You're ready to go now!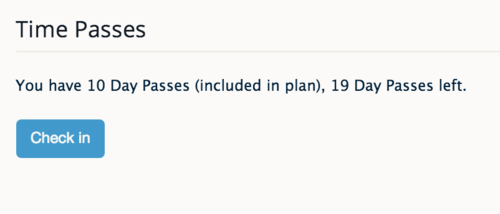 Happy coworking!