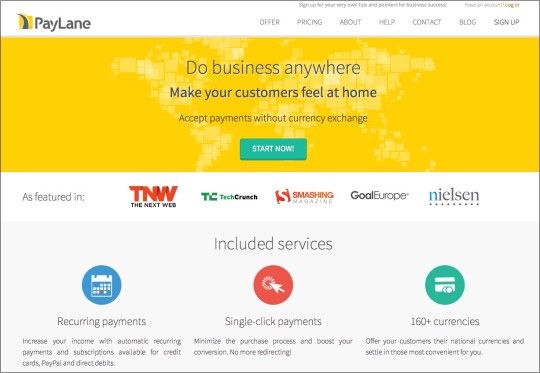 Last week we announced Fidelity as one of Cobot's new partners. They support direct debit payments (ACH) in Canada and the USA. This week, PayLane is joining the list, offering credit card payments worldwide. This means you can offer a larger selection of payment methods for the members of your coworking space.
For the moment, our partnership with PayLane will concentrate on credit card processing in Europe, where the company is located. Above all, we decided to add them as a payment partner because of their inexpensive and transparent payment service. You can have a look at their pricing here. Another important point is the new credit card laws for Europe, which came into effect in May of this year. They limit credit card charges to a maximum of 0,3 % of the payment amount, which means credit card processing might become more attractive again than before.
Overall, payment processes invoiced by PayLane are super easy to handle. You don't have to fill out thousands of forms, but rather reduce all your effort to just a few quick clicks. First, create your personal PayLane account. Then log in to Cobot, clicking Setup > Automated Payments. Add PayLane as provider and you're ready to go!
PayLane also supports direct debit (ACH / SEPA) payments. If you're interested in implementing those as well, let us know so we can set up these, too.
Well, we hope that PayLane as Cobot's new partner will make your daily work easier. As always, please don't hesitate to give us feedback.
Enjoy your day!
Your Cobot team