We just released a bundle of new features that lets coworking spaces customize their Cobot account in order to retain their brand when members interact with Cobot. These features are available as part of our new pro plans.
Custom Look
Coworking spaces can now customize the colors and fonts of their site on Cobot to match their logo/brand: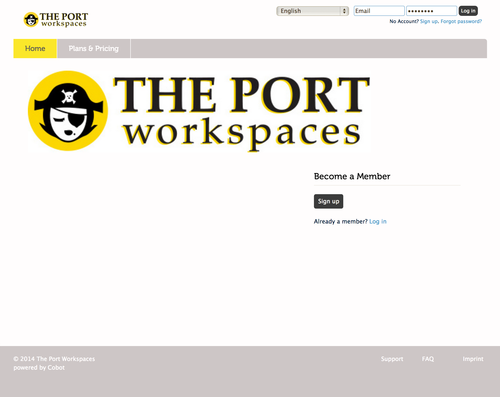 The Port Workspaces on Cobot. See more examples
Custom Copy
All emails Cobot sends out to members can be customized in order to match your tone and style. They can also be sent from your own email address.
Custom Domains
To make the white-label package complete your members can access Cobot from your own domain, so instead of having to go to co-up.cobot.me (our own coworking space) they can visit members.co-up.de.
With these customizations combined Cobot becomes completely invisible to your coworkers and they only recognize and communicate with you.
The customization features are available on our new pro plans only, starting with the Bronze plan from $95/month. During your 30 day free trial, customizations are available, too.
To try it out sign up for a free trial and then go to Setup -> Customizations.