Puedes leer este artículo en castellano aquí.
Last month, from March 12–15 2019, we were in Mexico City for the LATAM Coworking Summit. Cobot is proud to be one of the supporters of this very first gathering for the Latin American coworking community in beautiful Ciudad de Mexico! Our key takeaway: Mexico City is a bustling hub for coworking, with over 100 spaces in the city alone and more opening every week.
Our Coworking Journey in Mexico City
During our trip we visited:
Comadre, the first women-focused space in Mexico City, located in the central business district in las Lomas de Chapultepec.
Mia Co-Growing, another women-focused space in the heart of Mexico City.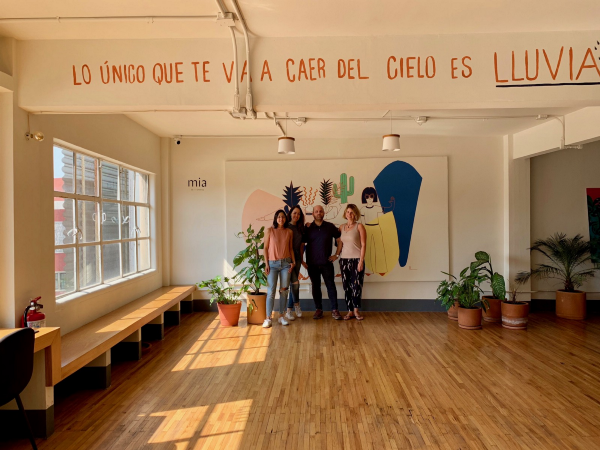 We were impressed with the variety of workspaces for different needs and niches, plus the across-the-board quality of interior design and beautiful views.
The First Event for the Latin American Coworking Community
LATAM Coworking Summit is the first gathering for the Latin American coworking community.
Our main takeaway is that the LATAM coworking market has already taken off! It was impossible not to be swept up in the unique energy and great entrepreneurial spirit at the conference.
Mexico's coworking industry is still young, but its growth was catalyzed early by big players like WeWork. This combination of factors creates a scene which is young, dynamic, and fast-growing, rapidly becoming a mature market. The slow adoption of the coworking business model (in comparison with Europe or the US) has turned into an advantage, in Mexico spaces start with well-thought out business plans, great design, and ambitious sizing.
Facts & Figures about LATAM Coworking Summit:
How many people attended?
110
Which countries were they from?
The United States, México, Guatemala, Panamá, Colombia, Ecuador, Brazil, Perú, Bolivia, Chile, Spain and Germany
Who are they?
Half of them were coworking operators, the other half was a mix of tech companies, real estate developers, accelerators, teaching institutions, furniture companies, and other related fields.
What was your motivation to run this event?
Our main motivation to carry out the LATAM Coworking Summit Mexico 2019 was to work with the local community to headquarter the first event focused on Latin American coworking in Mexico City. We believe that it has been a great step toward bringing the entire Latin American industry together, and the process will continue since we generated a discussion forum and a work agenda.
What results are you hoping to achieve?
We anticipated that we could partner out COLATAM initiative with various activities and the promotion of products and services. In addition, our main objective of this first summit is to encourage and promote the development of national organizations within each COLATAM country. The ultimate goal is that we can identify both local problems in different regions of Latin America and to find regional opportunities that we can all benefit from as a community.
What are you most happy about?
We are happy to have gathered a large group of coworking and business center operators from across the region as well as the main players in the industry; we are very happy that we have been able to share experiences from both profiles. In addition, we've been pleased by the exponential growth we have had in recent months, and to know that we are an organized and realistic option for the entire flexible workspace ecosystem in Latin America.
Can you share some of your highlights?
First, the quality of our assistants, speakers, supporters, and sponsors. Second, having had the most competitive brands and industry leaders alongside us, both in terms of coworking, flex offices, real estate, design, architecture, etc. In total we had more than 85 recognized brands from twelve different countries.
When and where will we find the next one?
You'll get the chance to attend the next COLATAM conference in Medellín in November 2020.
You can find the full information about LATAM Coworking Summit 2019 here (in Spanish).
Highlights from the conference
The program was a balanced mix of speakers from the coworking and flexible work worlds. Luis Pérez from The Instant Group kicked off the day with a business development overview of the global coworking and flexible office industry; he explained how it's driven by the changing demand of today's work. Using data, he pointed out opportunities for the LATAM market.
Marc Navarro, coworking consultant and regular contributor to Cobot,summed up current trends and tendencies in the coworking movement, emphasizing the bond between coworking and community. Marc pointed out the importance of exclusive women-only spaces — and how to address the problems in the coworking world that make these spaces a necessity.
Another interesting presentation was lead by Eduardo Molina from WeWork, he explained that the market development in LATAM is faster than in the US. One of his main explanations for this phenomenon is that in Latin American culture, it's already common to collaborate, work flexibly, share your space, and work together; therefore coworking is a natural fit here. He ended on a crystal clear message: "If there is a vacant office space, or an office space anywhere in construction in LATAM, we want it." Get ready.
Matías Vázquez from Coworking Brasil (and one of the stakeholders of COLATAM) illuminated the unique situation of the Brazilian market and how coworking operators need creativity to succeed in the varied realities of Brazilian cities.
Consultation break with Marc Navarro and Kristina Schneider.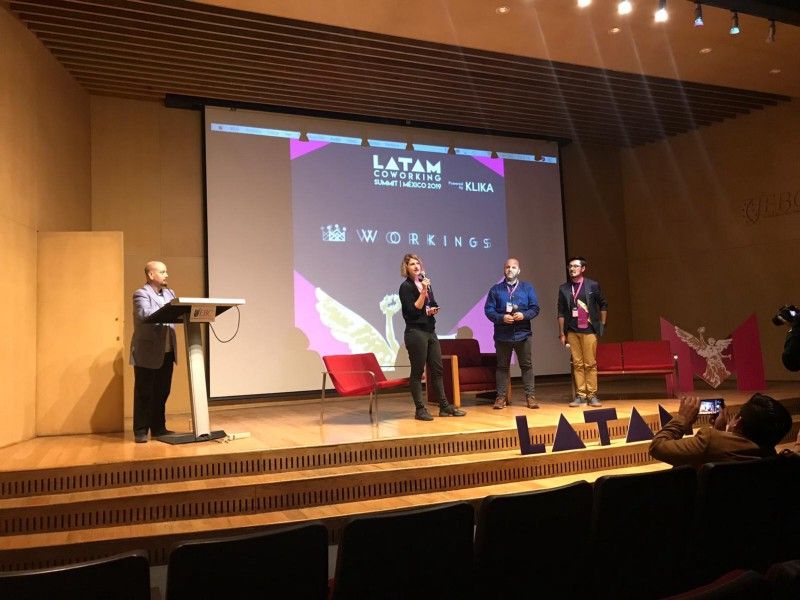 During the second day Cobot supported a free consultation round in which coworking expert Marc Navarro answered questions from the audience and gave strategic advice for space operators. Together with the COLATAM staff they asked the attendees to let us know why they need the consultancy. Ultimately, the recipient was THINK Workspace in Monterrey, managed by Valeria Sada.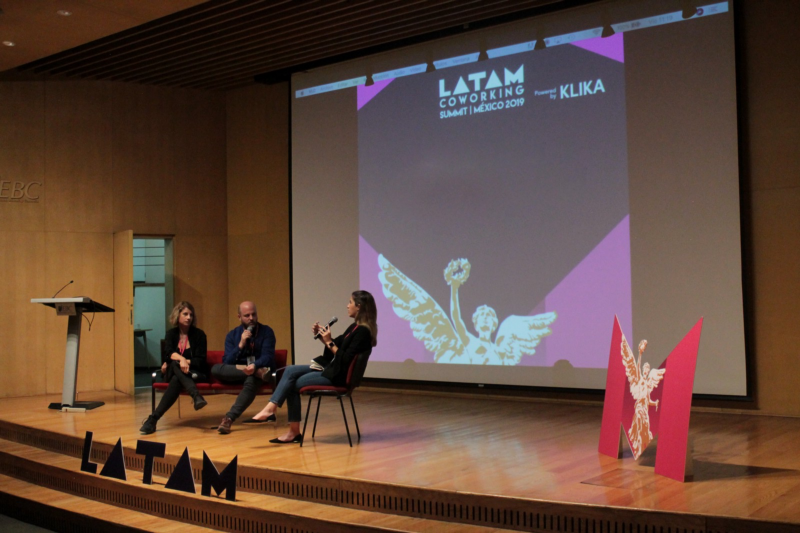 This is just the beginning — our mantra is to continuously develop, improve, and respond to local needs, so you might just be hearing about more initiatives like this one!
What Else?
Besides coworking and conferencing, we had the opportunity to enjoy Mexico City to the fullest. We enjoyed La Roma, La Condesa, the street food and cafés and vibrant cultural scene. We learned about so many creative projects and initiatives, e.g. Aeromoto: a public library privately supported with art & creative books available to students to borrow for free.
What's Next?
We are excited to follow the vibrant coworking industry in Latin America as it continues to grow, and are looking forward to keep learning and connecting at upcoming events.
Meet us next at Cumbre Latinoamerica de Coworking, and follow the Spanish language section of our blog for coworking expert interviews and stories!
What more?
We would like to thank the entire COLATAM Team for their hospitality and helping to make us feel at home in the city and at LCS2019. Special thanks to Daniel, Luis, Paco, Matias and Eric for their exceptional work. We look forward meeting you again in Medellín!
---
If you aren't already using Cobot as your coworking management software, give it a go! You'll find that our features can help you run your coworking space more effectively and grow your community. Just sign up for a free trial or a live demo session. And if you have questions, our support team is all ears!
Happy Coworking!