The Cobot team is growing: we are excited to welcome Brian in our team.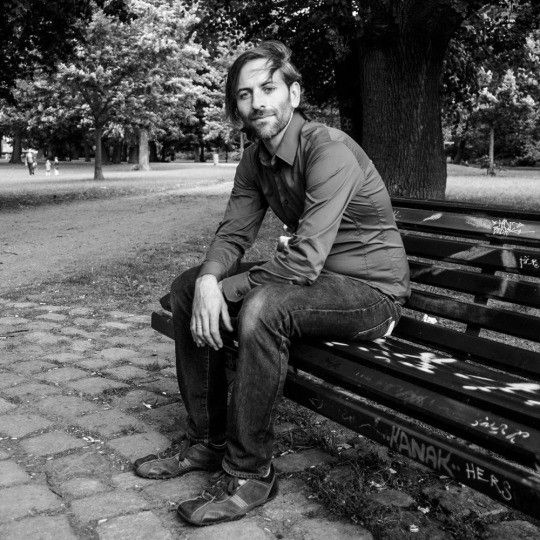 Brian is a Californian native who has been living in and around Berlin, Germany for 6 years. And he has spent all that time working remotely! He has worked from shared offices, home offices, coworking spaces and is one of the co-founders of the Hebewerk e.V. Maker and Open Space in Eberswalde.
Why are we bringing a new addition to Cobot?
Conny — who has been leading our marketing and communication outreach over the past year will become a first time mother in a few months, so Brian will be spending at least the next year filling her shoes!
Why does Brian fit into our team?
Brian has spent many years working for small businesses serving high-profile clients and understands the smaller firms can often provide a better service because they are close to the source, nimble and understand the exact needs of the end users. This is the same philosophy Cobot used, when it was originally created from Thilo and Alex almost six years ago as an easy to use management software to run their own coworking space co.up, based in Berlin.
We asked Brian why he loves working remotely — here is what he had to say: "For my wife and I, being able to work remotely, especially while my children are so young (6,5,2) is one of the best opportunities we have had in life. It allowed us to move to Germany and keep the same work I had been doing for three years in the Bay Area (for another five!)."
Brian is also convinced that, "it is a quality of life question. I have been able to be a part of almost every afternoon with my children over these past years and have been able to be a close part of their development. But still work from spaces full of inspired and relaxed people, who work when it fits best and in a cross-disciplinary environment."
We added Brian to the team not only because he is an experienced coworker, but we also thought it was a good idea to add a second American to our team. Almost 50% of Cobot's customers come from the US. You can look forward to hearing his (written) voice as he takes over the marketing for Cobot beginning this November.
So, together with Brian, we are here to help, if you have any questions. If you need support, please send us an email or schedule a call at: support@cobot.me
Let's have a happy coworking.
Sincerely, your Cobot team.