What a busy month! You and your members can look forward to a host of updates to greet you next time you log in, whether you're on the calendar, making a booking, or previewing invoices. What should you keep an eye out for? Read on to find out!
New Booking Modal layout
Ever felt the booking form required a bit too much scrolling? So did we! We've redesigned the modal for both members and admins. In the new layout, whenever you view, make, or edit a booking you'll have more details on the screen at once, and the image of what you're booking will remain visible while you do it.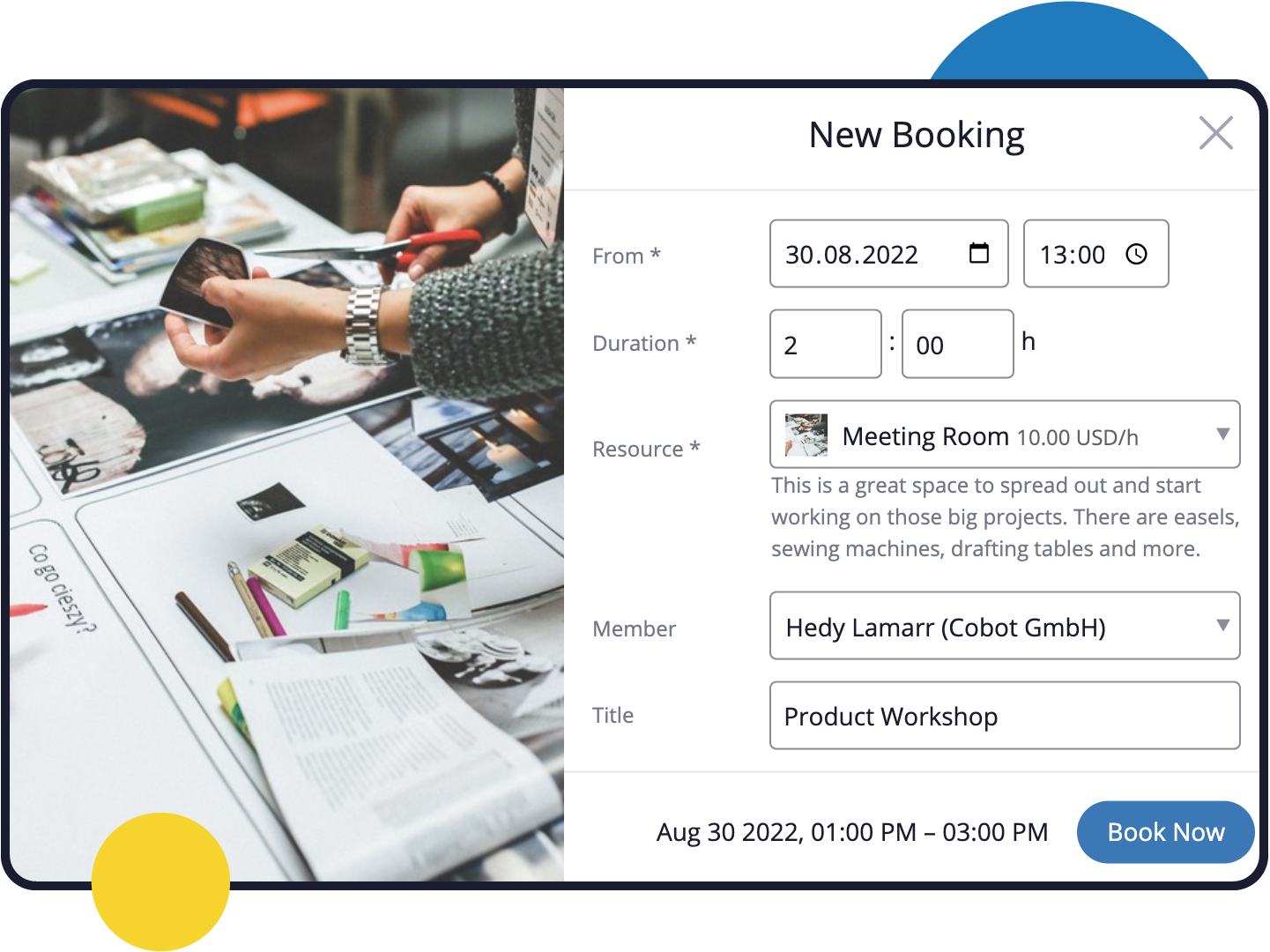 Find External Bookings at a glance
If you use External Bookings to augment your revenue, the calendar has even more in store this month. You can easily distinguish external visitor bookings from member ones thanks to a scannable icon on the calendar. The icon now also appears on your dashboard under Bookings.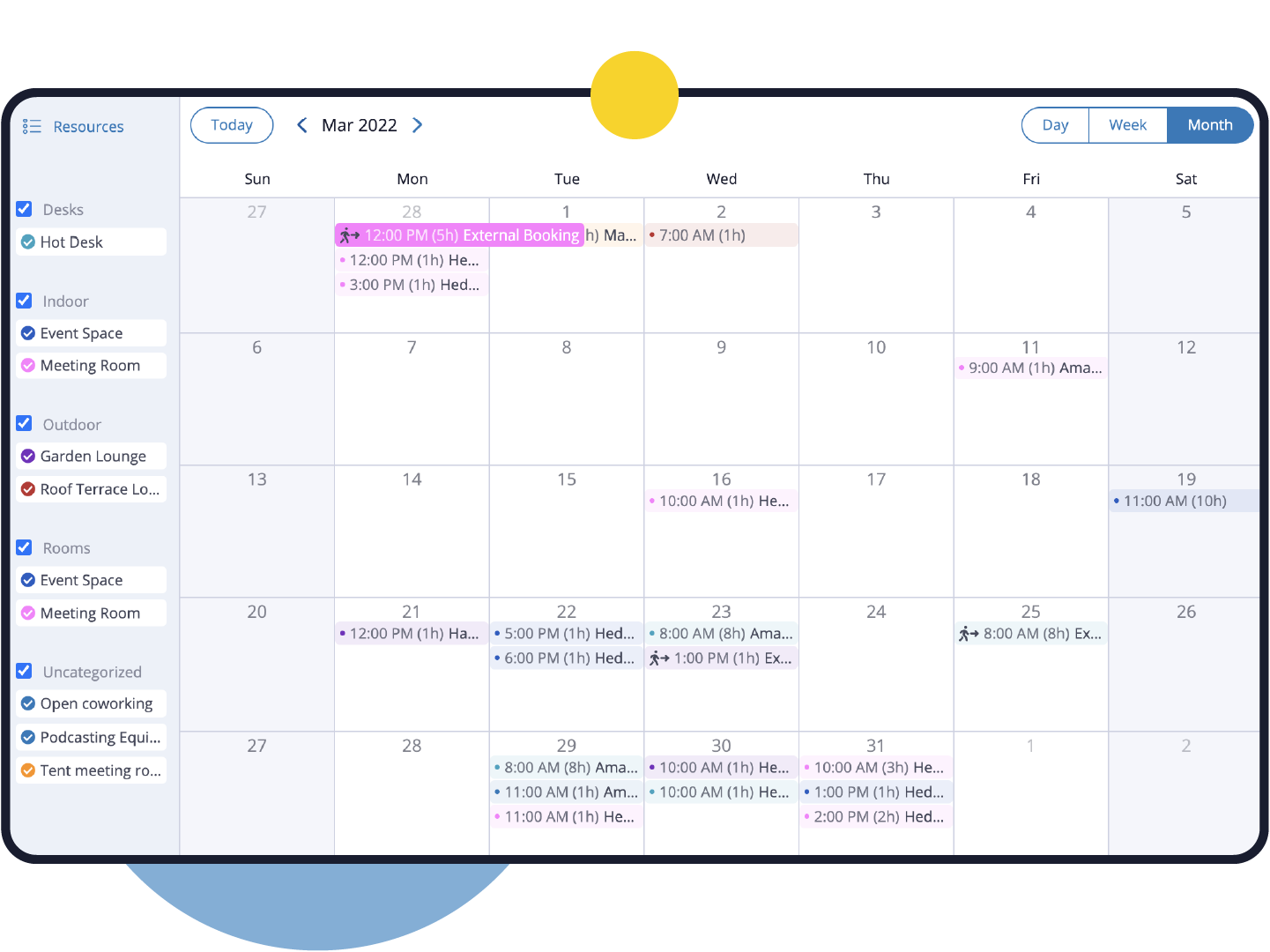 Booking Calendar design updates
We've made several updates to the calendar throughout the year—we added even more in May!
We updated contrast and added wide shading to help make event entries easier to read. The hover interaction—that reveals more booking details—has also been improved.
More enhancements can be found in the sidebar, which now better displays category colors and reveals what's active.
Member discounts and offers are more identifiable
Ever wished your resource details and discounts jumped out more to members? We've improved resource card clarity for member bookings by putting all essential info into a scannable list, with helpful icons so that members can spot the best deal.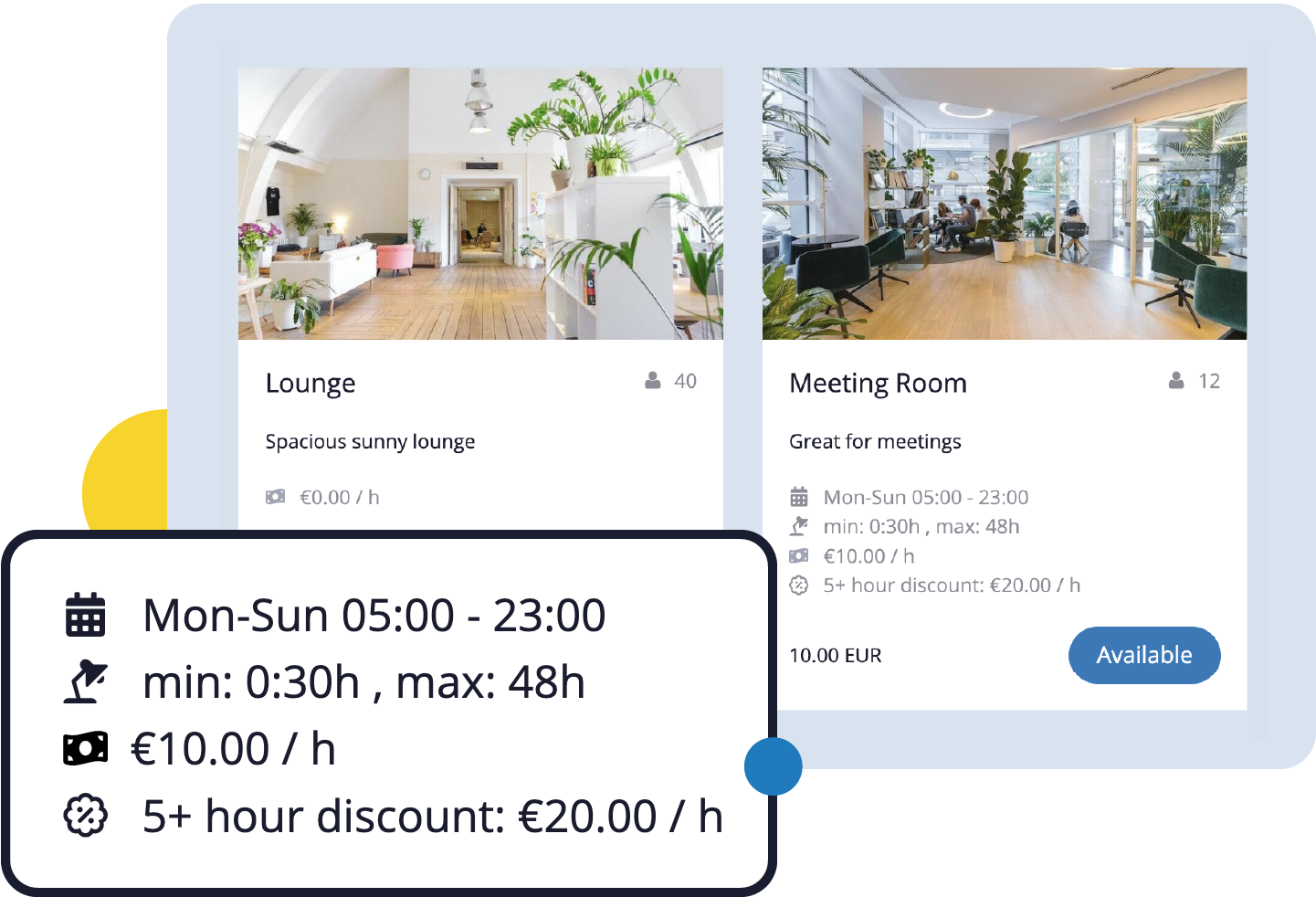 Extended revenue projections
With occupancy ticking up, we know that many theoretical growth plans are beginning to end up on concrete timelines. For proper planning, you need more detailed long-term info! Now revenue projections under Analyze » Revenue » Projected Revenue extend six months into the future—not just three—to make that planning easier.
Processing Payment hint for members
Members confused when their freshly-selected Prepaid Booking Passes weren't immediately visible on their dashboard after a purchase? Now members will see pending payments, and learn exactly what will be available once the payment is processed.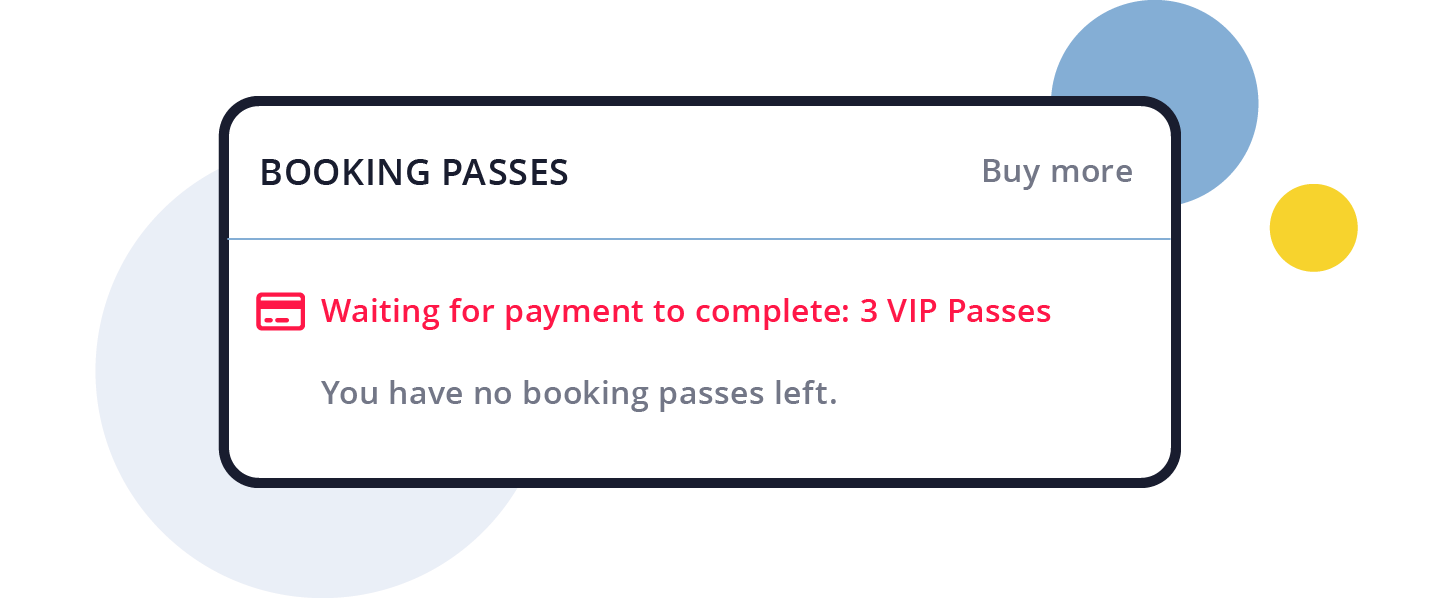 Better Credit Note support
Do you ever issue invoices with negative totals to credit or refund members? Maybe for services they exchange with your space? If and when you do, these will now be titled Credit Note instead of Invoice, to help you and your members keep billing in order.
The new title is visible in all member views: on the member dashboard and when downloaded as a PDF either by you as an admin or by the member.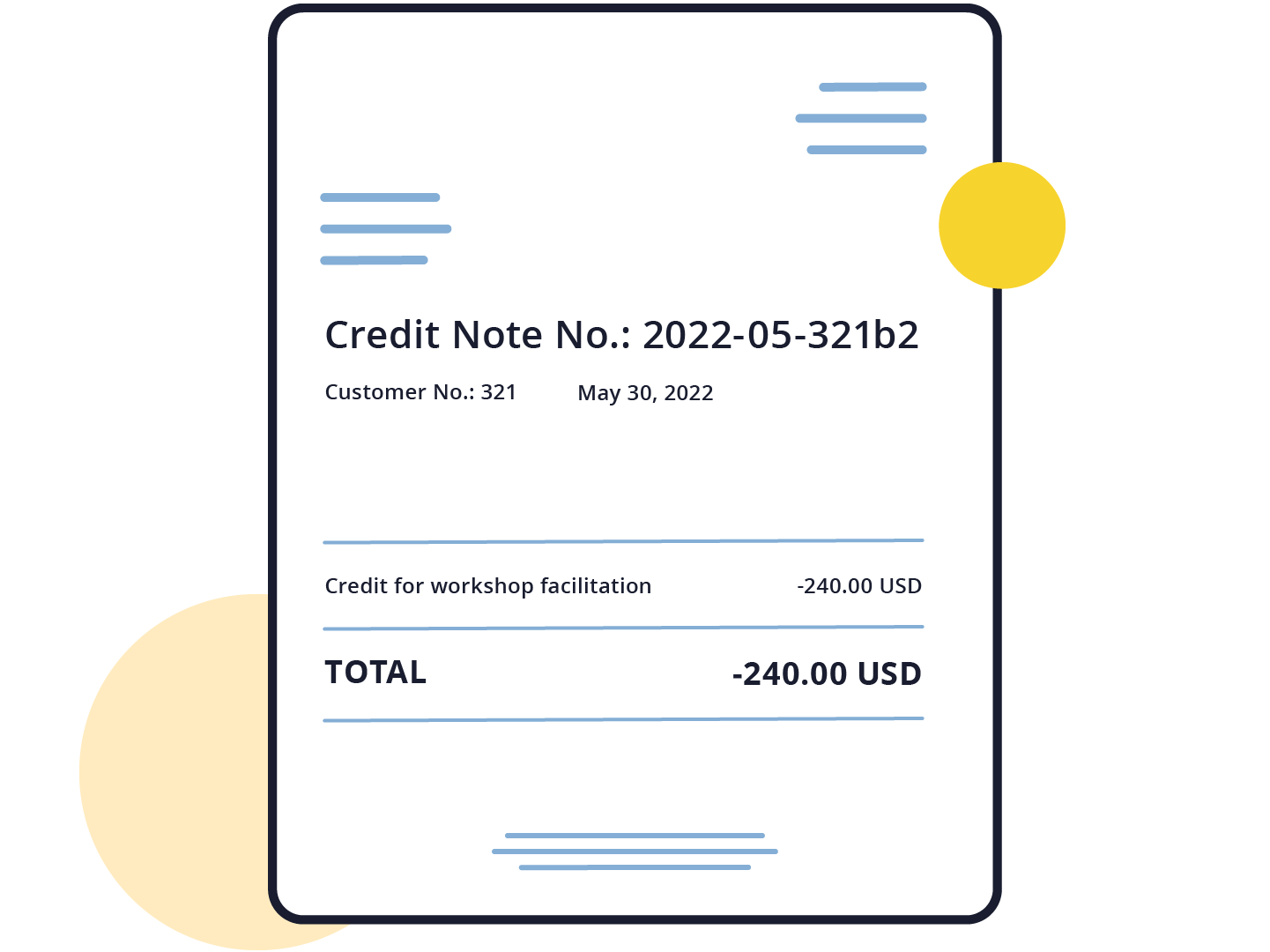 Get curated coworking news once a month
Looking for a way to keep your pulse on the latest in coworking without overwhelming your inbox? Sign up here to receive emails directly from our team, including extra announcements and offers spanning ticket giveaways, job posts, and other messages from our friends and colleagues in coworking. We never spam our lists, we won't share your data with anyone, and we think you'll find it interesting.
Happy coworking!
---
If you aren't already using Cobot as your coworking management software, give it a go! You'll find that our features can help you run your coworking space more effectively and grow your community. Just sign up for a free trial or a live demo session. And if you have questions, our support team is all ears!
Happy Coworking!