Hello there! The weather is warm here in Berlin and once again we're allowed to meet our friends outside at a safe distance and are happily making the most of it. You may notice that this update has arrived a few days early — that's because there's an event coming up tomorrow and we think that you might want to check it out!
Hack Coworking Online
What is Hack Coworking? It's a three-day event tackling challenges around the future of work and workspaces! Join the global conversation and build new ideas around what you imagine the future of workspaces will look like.
There will be challenges to solve around user experience, access system, wellbeing, connectivity — with prizes!
If you're not interested in coding, that's not a problem, there will be a conference track with speakers from all around the world.
Interested? Register now and we'll see you there.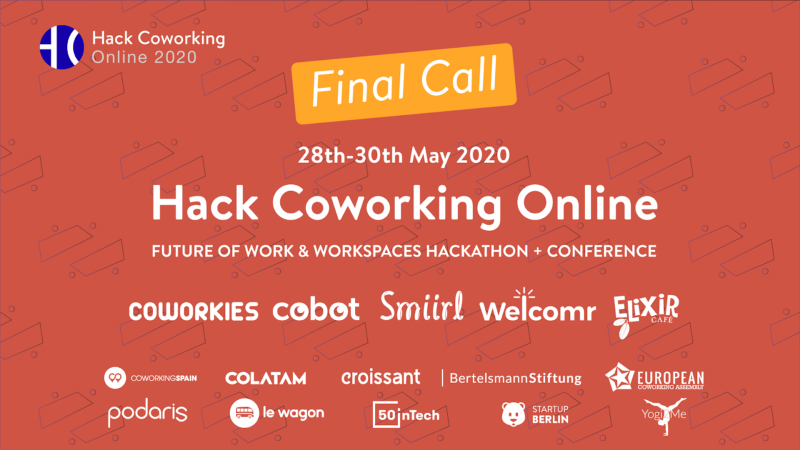 Ready to reopen?
We've added a new page on our website with resources if you think it's time to reopen your space but you're wondering how to do it safely and responsibly. This goes way beyond just plexiglass and disinfectant, it's about rethinking the design and space interaction.
Remember that all our advice right now is situational. Where you are in the world is going to determine what the most safe and responsible decision is for you. That's why we wrote an article with real-life use cases from our spaces around the world, regional government recommendations, and some suggestions based on what we're seeing from Cobot-powered spaces.
Add-on design improvements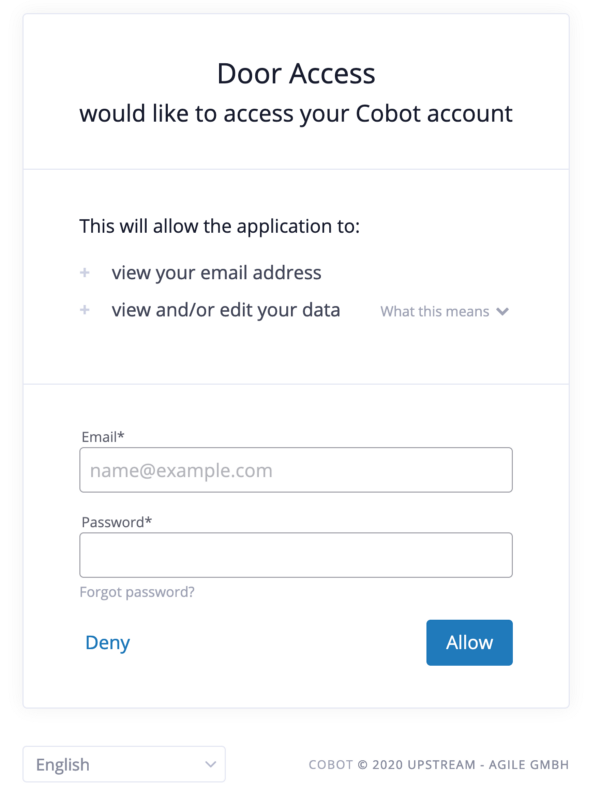 Back to Cobot's features! We've upraded the design and copy of the form admins see when they connect an add-on to their Cobot account. In addition to clearer copy, there is now an easier built-in language switcher and more detailed footer information. It's a small update but should make our admin's lives easier when customizing their Cobot experience.
And what else?
We're actively working on new features based on feedback from coworking spaces. If you have a suggestion for us, please send a message to support@cobot.me or reach out to us on social media. And if you want to stay in the loop, don't forget to sign up for our newsletter! We never spam our lists and we only include information we think is useful to people interested in coworking spaces and space management.
And that's all for this month, happy coworking!
---
If you aren't already using Cobot as your coworking management software, give it a go! You'll find that our features can help you run your coworking space more effectively and grow your community. Just sign up for a free trial or a live demo session. And if you have questions, our support team is all ears.