As the seasons change we're turn our attention to the ways in which the flexible workspace industry is also experiencing a rapid transformation. It's been a year since the pandemic upended our personal and work lives—in that time, we've continued to update Cobot to meet the needs of our community by providing the latest tools and features. Read on to see what we updated this March!
New Help Center and Support Page
If you've ever had a question about how to best optimize your Cobot experience, you've probably run across some of our support pages. We pride ourselves on our extensive documentation and publicly accessible resources for running your space. Now, we've taken that documentation and made it better!
Visit our Help Center to see all of our articles on troubleshooting, common questions, and setup guides arranged by their main topic and language availability. Did you know that many of our guides are already available in English, German, Spanish and French? It's true! And we're adding more translations all the time. In addition, the search function has been massively improved to make it easier to find the topic you're looking for.
On the other hand, if your question is more in-depth or you want to see if Cobot is the right tool for your space, you might have already seen that we've added a new Support Page! This is the gateway to our knowledgeable and dedicated team of Cobot experts waiting to help. It's also where you can schedule a demo call or our premium Support Packages.

Improved Time Pass Deletion
Time passes are one of the core ways to manage how your members access resources like meeting rooms. Sometimes, you may need to remove time passes from one of your members. That's why our team updated the layout of the Delete Time Passes screen to present more important information at a glance. Now admins will see how many time passes the member has currently, what they'll have after the change, and how many of their team members have passes remaining.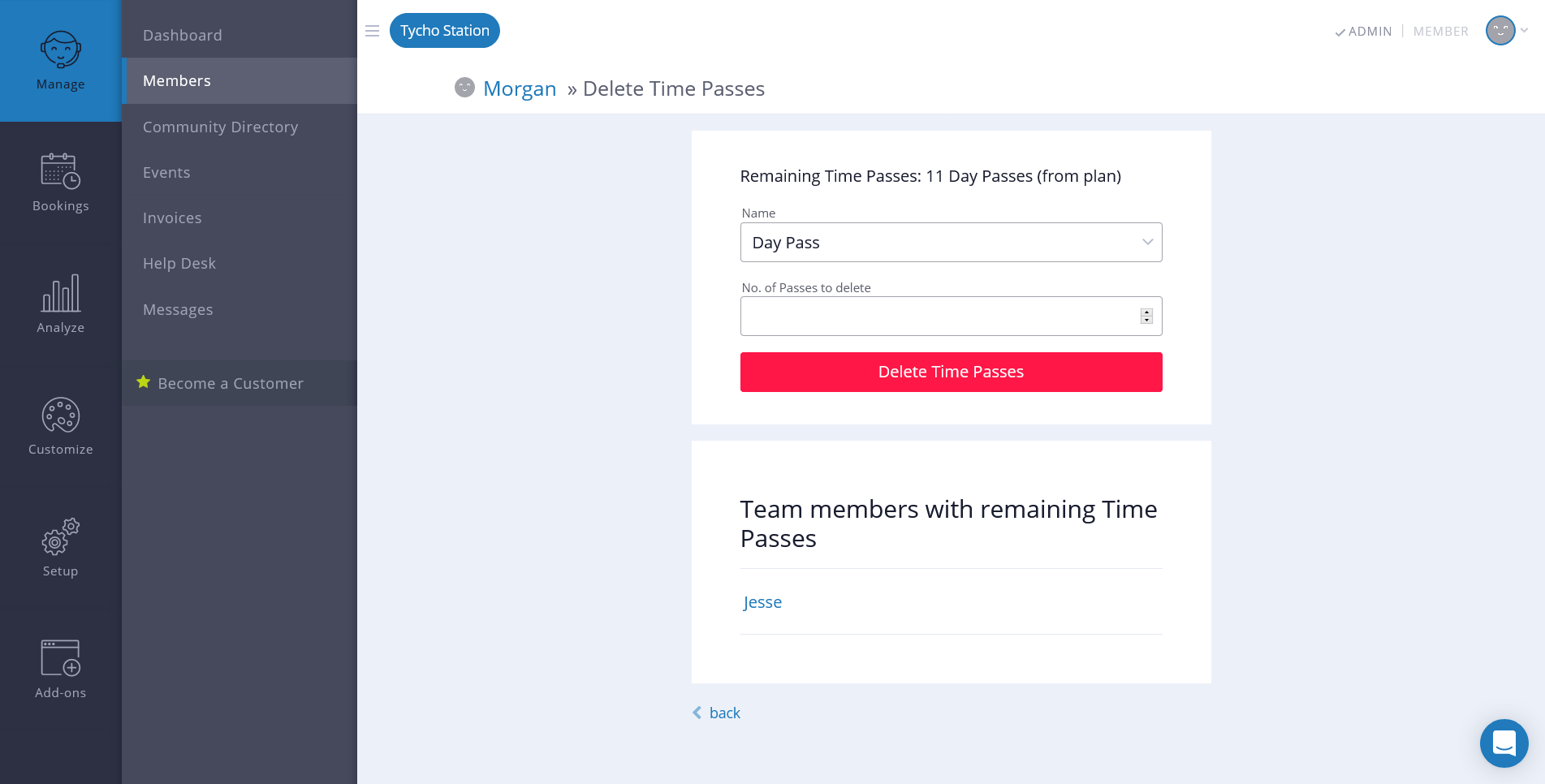 Updated Email Translations
Many coworking spaces use Cobot because it works in a variety of languages, and also for the way our system handles automated messages. Our team has fixed some small issues and improved the some of the translations sent by our system. This is part of our ongoing work to maintain accuracy in our multi-language material.
Feedback Survey
If you were logged into your Cobot account in the last week or so, you may have noticed that there was a brief survey from our team. Thank you to everyone who took the time to answer it! We read through each individual response and are using your feedback to influence our roadmap. It was gratifying to see just how many of you gave us positive and detailed feedback!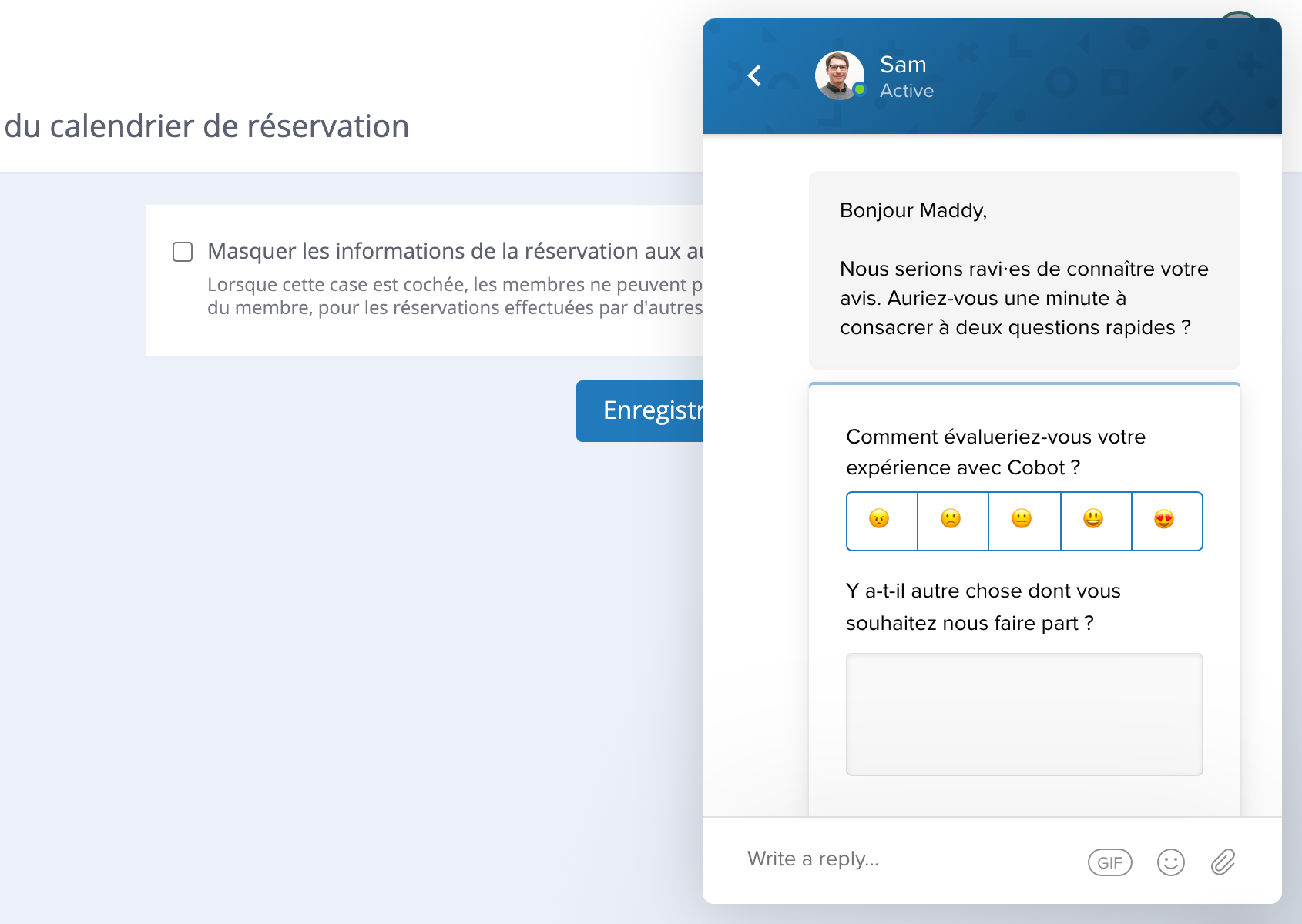 Connect with Cobot
Are you already signed up for our newsletter? It's where we share coworking news alongside our latest curated updates, collaborations, offers, and fun photos from the Cobot team! We never spam our lists and it's easy to unsubscribe if you ever feel it's not meeting your needs.
We can't wait to share what else we've been working on, stay tuned for some major announcements next month. Until then...
Happy coworking!