The New Year is upon us and after settling back into office life we've started working on some important behind-the-scenes improvements to ensure that Cobot is up-to-date. So where'd we start?
We're reviewing and re-launching our entire catalogue of FAQs and Guides! We know how important these are for our community, and we want to make sure that every part of our documentation is up-to-date, clear, and useful, with photos that reflect the latest version of our software. We've implemented a number of major improvements to our software over the past few months and now our Guides and FAQs will reflect all our latest developments.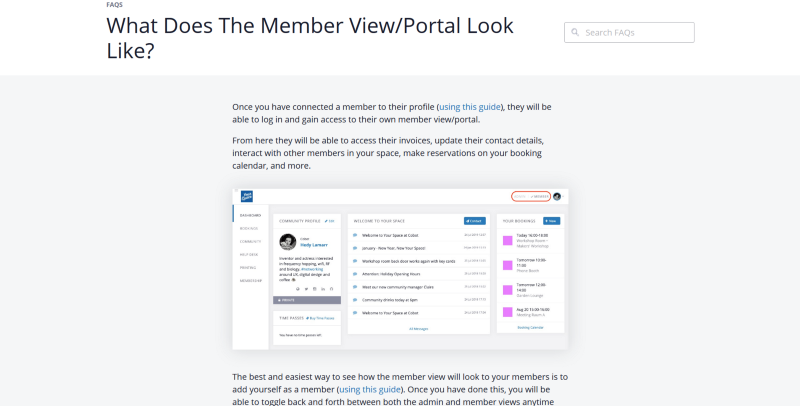 Struggling to find the right access control solution to maximize your space's efficiciency and minimize your time spent chasing down keys? Our Salto integration is in the final stages of approval and testing. Salto is an access control system that many spaces use to easily control the flow of members within their space. Please reach out to use if you are interested in this integration.
On the backend we've been making more improvements to make the entire Cobot experience more streamlined and lay the groundwork for future product improvements. Keep an eye out for a few changes in the website over the next few weeks.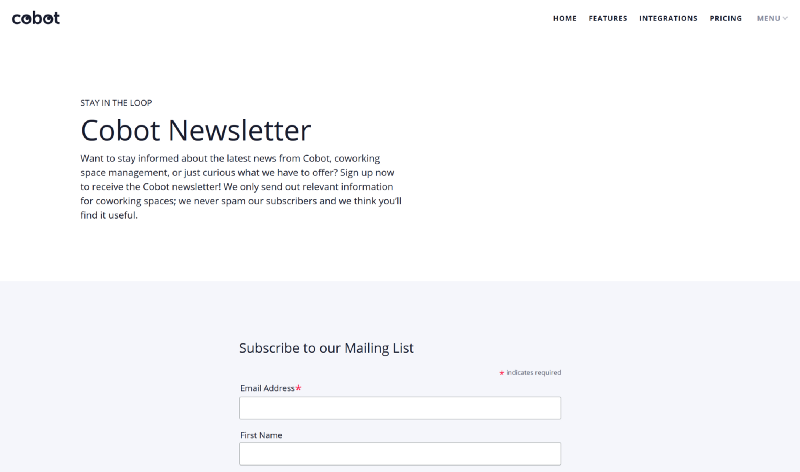 If you've got any feature requests, questions, or comments, please contact our support team! They're looking forward to hearing from you. And if you want this info and other Cobot news delivered straight to your inbox, don't forget to sign up for our mailing list. We only send out relevant Cobot and coworking news and we promise that we'll never spam our lists.
That's all for this month, but stay tuned because we've got some major updates planned soon…
---
If you aren't already using Cobot as your coworking management software, give it a go! You'll find that our features can help you run your coworking space more effectively and grow your community. Just sign up for a free trial or a live demo session. And if you have questions, our support team is all ears!
Happy Coworking!