Today we want to share with you another story of something amazing built from our open API. The Cobot API has been available since we started and it's a core element of our product. So we're always thrilled when spaces use it to build their own tools — or, as in this case, an entire native mobile app!
Atlanta Tech Village (ATV) is a tech hub in Atlanta, GA. Aggregating approximately 300 startups within its 103,000 sqft of capacity, they are one of the largest coworking spaces in the U.S. and also one of the largest spaces using Cobot.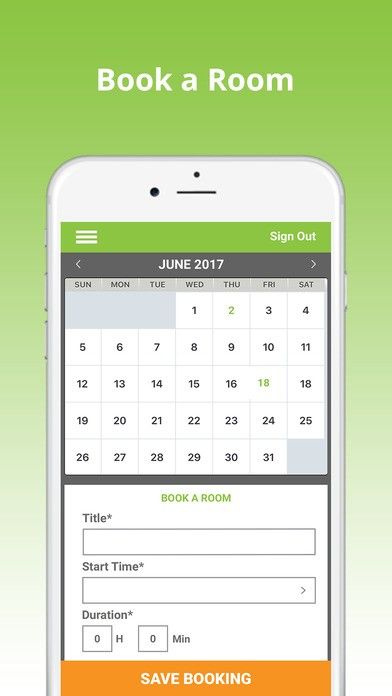 One of their members, Sam Agarwal, is the founder of AppZoro, a mobile app development studio, and one of the many tech startups based in ATV. As an avid member, Sam saw an opportunity in his own needs to book meeting rooms, look up events and access his profile on the go. He proposed his idea to the ATV management team and shortly after his team started to build what is now the official Atlanta Tech Village Mobile App.
The ATV App contains all the features you already know and love offered by Cobot such as membership management, invoicing, booking, etc., extending Cobot's capabilities to elevate the overall member experience by bringing it to their mobile devices.
And it gets better! While at the moment this integrated app is only available to Atlanta Tech Village members, the AppZoro team are willing to offer their services and build a customized app to all spaces using Cobot, so if you are interested, just reach out to them.
You can find out more about the Cobot API here. If you want to talk to us about about the cool integration you are working on or want to build, please send us an email to support@cobot.me.
Happy Coworking!