We're exploring the rapidly developing world of Coworking India 2019, focusing on the innovation and excellence of the flexible workspace industry in India. With over 1.3 billion inhabitants and an entrepreneurial spirit, India is already at the forefront of the changing world of collaborative work. Cobot is highlighting some of these achievements and innovators as we prepare for CU Asia 2019; this year, we'll be traveling to Goa to learn from coworking experts in Asia and around the world, to share what we learn with you.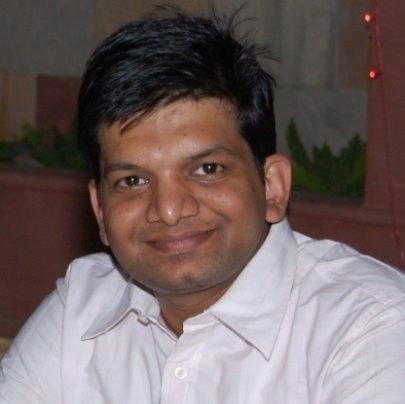 Devendra Kumar Agarwal co-founded InstaOffice along with Vikas lakhani in early 2015, a leading chain of business centres and co-working spaces. He is a 2005 batch graduate from IIT Bombay and has cleared all three levels of CFA from CFA Institute, USA, AIMR.
Devendra has also founded Dexter Capital in 2013 with a mission to help entrepreneurs scale up smoothly by simplifying investor search, term sheet negotiation and the overall fund raise process. Before Dexter, he served as the CFO of Resonance, a leading education company and led the whole process to raise private equity funding of Rs 100 Cr from a choice of marquee investor groups. He has also worked with a private equity firm, Olympus Capital as an investment professional.
About InstaOffice:
InstaOffice is one of India's leading organized and branded networks of Co-working Space and Business Centres. InstaOffice has 14 centres across Delhi, Gurgaon, Bengaluru and Hyderabad. It has been funded by the prominent institutional and angel investors like Globevestor, Zishaan Hayath, Brijesh Agarwal, Mohit Satyanand etc.
Thanks for talking with us! Our first question: What makes InstaOffice special and how do you distinguish yourself?
We are a multiproduct company — we cater to MNC's, Corporates, startups and SMEs. Usually our competitors focus on one target segment or a portion of the customer segment. We ensure that we have private cabins, open spaces and meeting rooms enough for all the 3 segments.
InstaOffice from beginning has obsessed about high customer satisfaction. We go into minute details like the temperature of the AC, use an audio meter to measure noise level, the quality of coffee — these are tiny details can make a huge impact on your day. Moreover, clients have ready and immediate access to the founders and senior management team via their emails and phone numbers.
How do you handle managing such a large membership base?
In any hospitality-based organization, the quality of front staff is critical in ensuring customers get best of the service. Our clients first contact Community Managers, who are the face of our office. We hire enthusiastic young talents and train them to give our clients the best coworking experience. We also have dedicated teams that look into community building, increasing engagement in the office, with events and partners.
What do you think sets India apart from the rest of the world when it comes to coworking?
India is in its nascent stages when it comes to coworking. While in India companies such as Regus has been existing from over 15 years, Coworking has really picked up in the last 3–4 years.
India real estate has unique dynamics as as it changes a lot in the same city, with prices sharply varying from locality to locality. The customer in India is also extremely price conscious and you find co-working operating from range of Rs 4000/month ($60/month) to Rs 40000/month ($600/month). The simple facts like quality of infra, operating cost structure, locations and adherence to regulations vary from one coworking operator to other. Therefore in India multiple players with multiple products can co exist and these will continue to grow. Unlike scenario like eCommerce where one Amazon or Flipkart or cab segment Uber vs OLA dominate the market, in Coworking Industry multiple players with multiple products will coexist and continue to grow.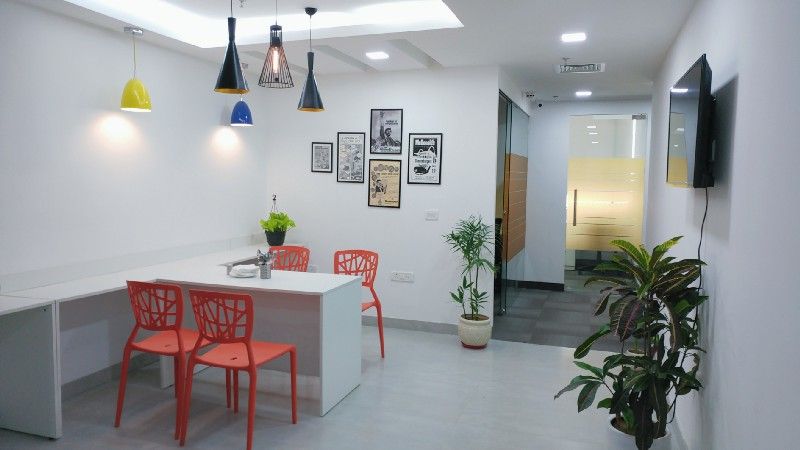 What challenges do you see for Indian coworking and collaborative spaces in 2019? And what do you think the industry will look like in 5 years?
Coworking in India has a lot of players (organized and unorganized) who have entered, that leads to a very high degree of competition. The players which has the most optimum operating cost structure, and less economical risk will continue to flourish. We may also see consolidation playing out as well in 2019.
For a long time, most companies in India have been stuck in traditional leases. But over the last 3–4 years companies have realised the benefits, associated with cost and convenience of coworking along with the networking opportunities. Thus, over next 5 years, we will see tremendous growth in India and coworking as Industry will become a very large Industry easily 10–15x of what it is today.
What do you think are the biggest misconceptions about coworking in India?
A lot of people especially those come from real estate background often think of coworking as putting together an infra and selling the supply in distributed pieces in smaller sizes, well that is a very narrow view of coworking and such players eventually struggle as well.
As a coworking player, if you do not provide significant value in terms of building community and customer satisfaction, there will be a high mortality rate for those who perceive coworking as a pure infra game.
How can people connect with InstaOffice online?
You can check our website www.instaoffice.in, we are available on FB, Twitter, LinkedIn and Instagram.
---
Cobot helps coworking businesses around the world effectively manage their spaces. You'll find that our features can help you run your coworking space more efficiently and grow a healthy, and happy, community. Want to try it out to see how Cobot can help you automate your daily administrative tasks? Just sign up for a free trial or a live demo session and reach out to our support to learn about our available discounts.