One of Cobot's spaces is participating in a unique partnership with the city of Tulsa and a private company to both recruit and attract long-term residents. The program, Tulsa Remote, provides a $10,000 grant to individuals from all over the world who want to move to Tulsa, integrate into the community, and join the creative energy that's moving the city forward.
As part of this unique program, successful applicants also get a year-long membership to 36 Degrees North (36°N) coworking space, a housing stipend, and assistance finding a new home–not to mention being able to plug right into the local ecosystem of entrepreneurs and technologists.
We reached out to Dustin Curzon, Executive Director of 36°N, to see if we could get the inside scoop…
Who are you? Can you tell me a bit about Tulsa?
36 Degrees North is a nonprofit entrepreneur hub and coworking space located in the city's arts district. We opened three years ago with the mission of connecting entrepreneurs so they can build better businesses. Currently, we have two locations (both in the arts district) and around 360 members.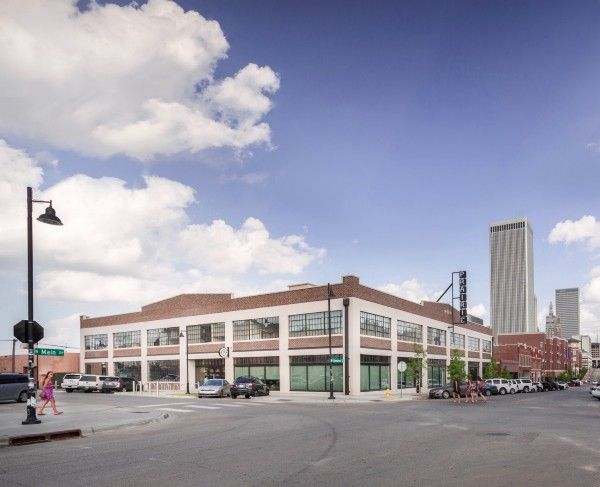 The Tulsa metro has a population of about 1 million people, and entrepreneurship is in our DNA. After the discovery of oil in the early 20th century, we were named the "Oil Capital of the World." Now our leading industries are energy, aerospace, manufacturing, healthcare and cybersecurity.
Tulsa is a city on the rise. Earlier this fall, we celebrated the opening of "Gathering Place," the largest public park gift in US history ($465 million). In addition, our local government and philanthropic sectors have placed a huge emphasis on data-driven strategies.
How does coworking tie into the local ecosystem?
36°N is the primary gathering space for entrepreneurs and technologists in the region. We work with forty partner organizations–major universities, coding schools, incubators and other nonprofits–to host a majority of the tech meetups and other startup programming for the community. By leveraging that density, we can focus on connecting entrepreneurs, technologists, industry experts and investors.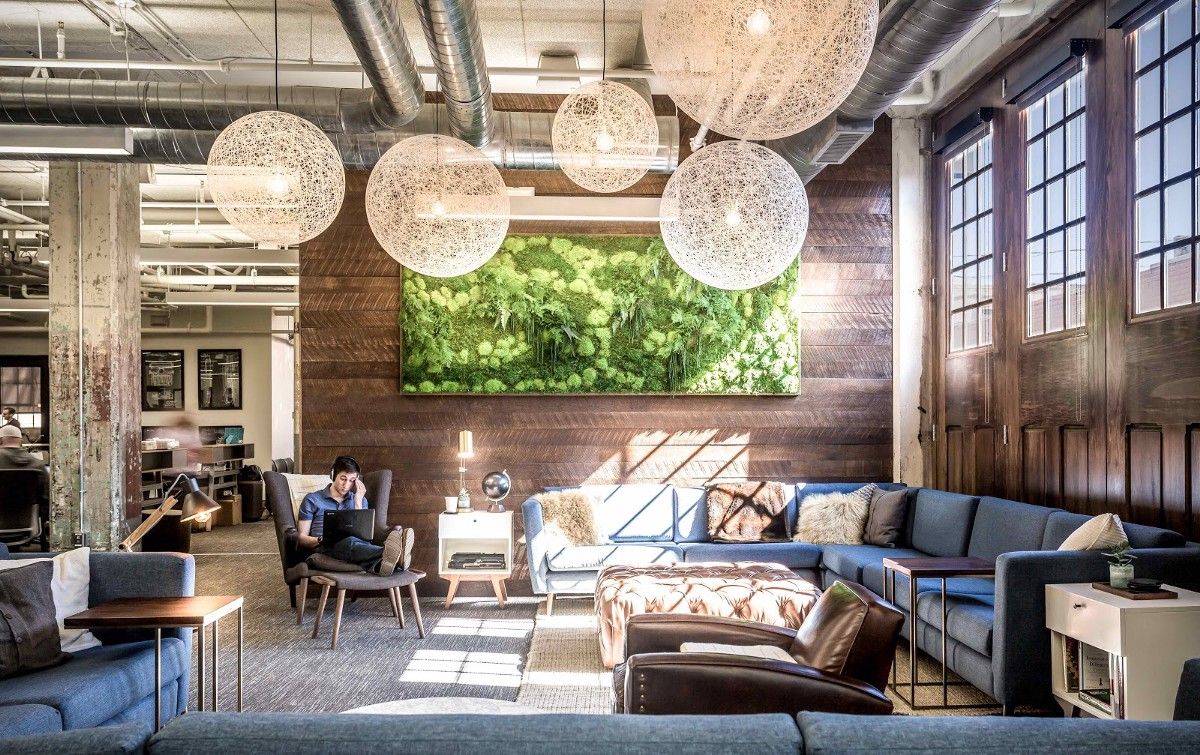 Our coworking space is also the optimal place for organic collaboration. By having a consistent place to land, members of our ecosystem build relationships over time that lead to personal and professional development- ultimately resulting in stronger businesses and economic growth.
What was the genesis of the idea for Tulsa Remote? Why is it important?
Developed by the George Kaiser Family Foundation, Tulsa Remote was created to showcase Tulsa, diversify our economy, and connect Tulsans to global networks. Tulsa Remote provides a $10,000 grant to individuals from all over the world who want to move to Tulsa, dive into the community, and become part of the energy that's moving the city forward.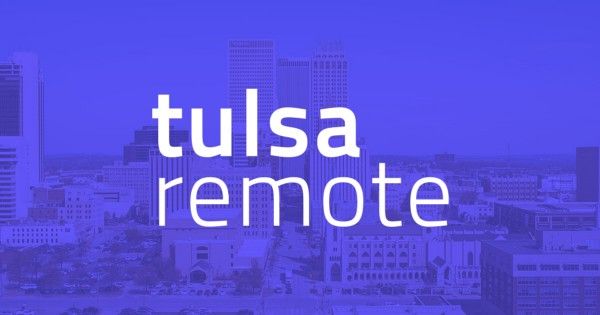 George Kaiser Family Foundation is also a supporter of 36°N, and we're excited to work with them on the program because we think it will provide a huge benefit to our existing, local entrepreneurs through new connections to industry experts, larger companies and the global networks of the remote workers.
Are there other spaces or cities doing similar that you know of?
There are a few other cities with programs to recruit individuals to move there, but Tulsa is unique because it is funded entirely by a private foundation–no tax dollars are being used. The local philanthropic community has developed unique expertise on talent recruitment and retention for years through programs like Teach for America, City Year, and a year-long arts fellowship.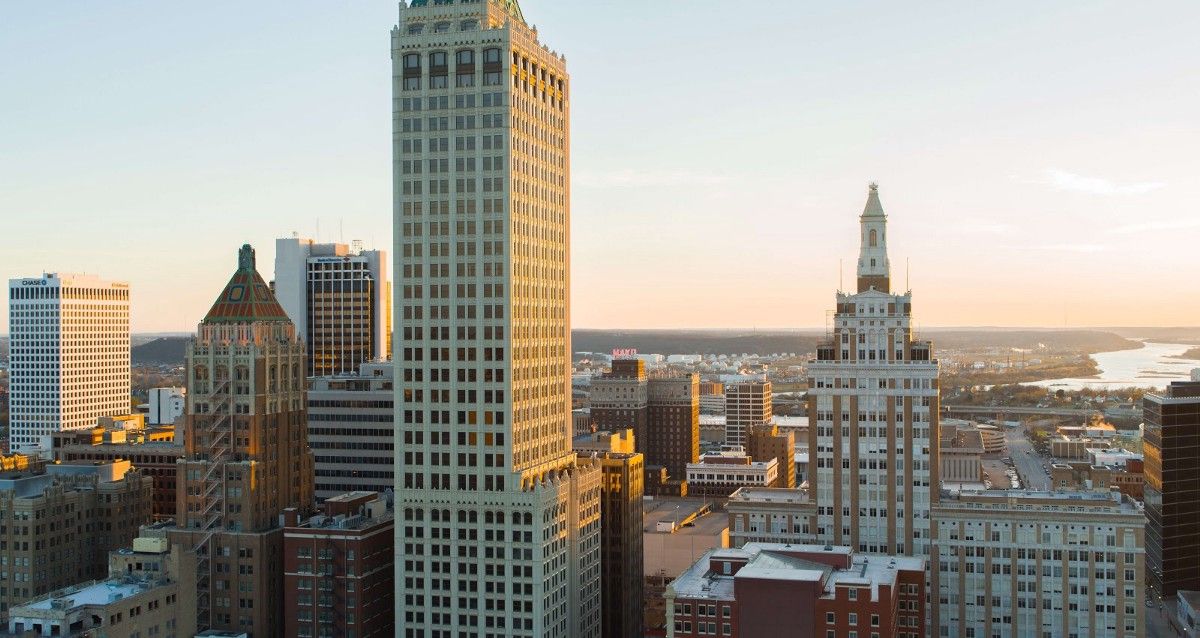 Leveraging that expertise, the goal for Tulsa Remote is not just to get people to stay for a year. The goal is to identify people who will stay in Tulsa for the long haul and invest in the city. That means not necessarily just looking for people who "fit the program" but developing the program to fit the people.
What are some of the larger economic trends you see at work shaping remote work?
More and more, we see that work is less tied to a physical place. There are economic benefits for companies who engage a remote workforce, plus additional emotional and lifestyle benefits for the employees.
One of the interesting side effects is that cities are having to compete at a global scale–if you can work anywhere, why work here? This benefits the remote workers because cities are expected to provide a certain level of amenities and culture. Tulsa excels at providing an outstanding quality of life while maintaining a relatively low cost of living.
Any advice for other spaces that may be looking to do similar?
It's easy to create a program. The hard part comes in the execution. For 36°N and for Tulsa Remote, everything is human-centric. How can we craft our physical space and our programs to meet the needs of the entrepreneurs and remote workers who office here?
Additionally, it's not possible to create this level of value for our members without collaboration in the community. It takes ongoing relationships with universities, nonprofits, funders, governmental agencies, corporations, chambers of commerce and many others to build a thriving ecosystem.
---
Do you know of any other spaces doing interesting work in their cities and towns? Let us know! We're always looking for interesting stories in the coworking world. Recently, we interviewed Dr. Anita Füzi where she shared her keys to successful coworking spaces in smaller places and economically challenged regions. It's fascinating research that makes for great reading.
If you haven't already signed up, give us a go with a free trial or a live demo. You'll find that our features can help you run your coworking space more effectively and grow your community. And if you have questions, our support team is all ears!
Happy Coworking!