This is a guest post by Ashley Davis, Managing Editor of CoworkingResources.
As a new or existing coworking business owner, most likely you're always looking to attract new investors and secure operating funds, as well as different ways to make your space more attractive to the community. If you've been following recent trends in the coworking industry, you may have already heard of the Opportunity Zone program, which could be the perfect way to achieve both of these things.
What are Opportunity Zones?
The Opportunity Zone program (in the US) was created as a part of the federal tax overhaul in 2017, with a goal of bringing new investments into economically-challenged areas in exchange for significant long-term tax benefits, given that they meet certain requirements. There are now more than 8,700 Opportunity Zones across the country thanks to proactive and savvy entrepreneurs lobbying for these funds at the local level.
Any investment fund, created by a corporation or partnership, can become a Qualified Opportunity Fund by filing the IRS form 8996 with their federal income tax return. Then, to receive the preferential tax treatment, the originated fund must invest at least 90% of its assets in one of the designated Opportunity Zones.
The main goal of the Opportunity Zone program is to bring new businesses into underserved communities and to help nourish them, which will be beneficial for both community members and business owners.
Opportunity Zones for Coworking Owners
One of the biggest challenges of the program is finding businesses willing to move into the Opportunity Zones. Luckily, developers, struggling to find tenants for their new properties, are starting to turn to coworking ventures to fill the empty spaces, in hope of a potential rise in their property values.
Likewise, coworking companies are exploring setting up businesses in Opportunity Zones for the lower cost of shared office space and access to funding from a network of eager investors, looking for companies to back. This opportunity is especially valuable for start-ups located outside of the larger cities, that might not otherwise have easy access to venture capital. For some owners this might mean having the funds they need to jumpstart their coworking business. It also means making a real impact, by having an opportunity to support struggling business districts or low-income areas, and bringing value to members looking for lower prices and smaller coworking communities.
This combination of entrepreneurial spirit and eager investors might just be the next best thing for both the coworking industry and underserved markets across the country.
Potential Conflicts of Opportunity Zones
However, not everyone is enthusiastic about the Opportunity Zone program.
Many local communities are worried that new businesses in their areas would bring with them the social and cultural conflicts caused by gentrification, drive up housing costs and drive out local families. Others worry that only high-end real estate developments, like luxury apartment buildings and hotels, will attract new investments. With that, struggling communities will continue to be left behind and not benefit from new wealth and jobs but instead will be displaced, while outside investors enjoy their tax benefits.
Another major concern is whether local policymakers have enough knowledge and power to manage this capital infusion and enrich their communities instead of displacing them. Participation in local government is at an all-time low, particularly in low-income areas, and the people in a position to learn about and make use of Opportunity Zone benefits are often wealthy outsiders with limited connection to the community. Getting information about Opportunity Zones in front of people who have a deeper stake in the community has been a major obstacle to revitalizing struggling economic areas without displacing people.
Still, it will take a long time to see whether the returns for investors and the low-income areas will materialize, since the potential benefits of the Opportunity Zone program are long-term and not immediately visible.
Advice from CoworkingResources
It's important to be mindful of these potential issues when considering an Opportunity Fund application. You want to make sure your business has a good potential to contribute to these small underserved communities and help revitalize them. Weigh your options ahead of time and have a clear mission statement describing what contribution you're planning to make.
Become active in the community as early as possible, and look for holistic opportunities to create vibrancy across the board. Particularly in low-income or struggling business areas, you'll need to show them how your space can be beneficial to them. Consider hosting events and talking to local families and small businesses, so you can figure out their needs and challenges and show them that you and your company can be a part of the solution. Make yourself a valued member of the community by building strong partnerships with local businesses, not just potential members and investors. The more time and face-to-face interactions you put into established businesses in the area, the more likely local leaders and legislators will be to back you up. This will also help you to build a base of potential customers in the area.
Look into creating strong partnerships within the communities during the planning phase, especially in the financial sector. Building a close relationship with the fund manager of the city would be beneficial, as well as finding a local financial advisor or a mentor.
Last but not least, look into investing in technology for coworking spaces to make sure you manage your time and resources wisely. New coworking businesses often need to start operating with a lean team, so adopting a modern CRM, visitor management system, access control, and other technologies that can automate tasks will help save on a lot of fixed costs.
Takeaway
Starting a new coworking business in one of the Opportunity Zones can be a great chance for you as an owner to attract investors and funds you might not otherwise have access to, while also making a real difference in the lives of people in marginalized areas. But to take advantage of this exciting opportunity, make sure you understand the needs of these local communities, as well as all the requirements you need to meet for the Opportunity Fund application.
---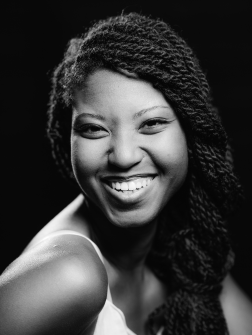 Ashley Davis is the Managing Editor of CoworkingResources, a publication dedicated to helping coworking space owners, operators and professionals navigate the flexible workspace industry. She's passionate about writing inspiring content, promoting diversity, and Chinese food.
---
If you aren't already using Cobot as your coworking management software, give it a go! You'll find that our features can help you run your coworking space more effectively and grow your community. Just sign up for a free trial or a live demo session. And if you have questions, our support team is all ears!
Happy Coworking!