A couple of weeks ago our team flew to New York City for the Global Coworking Un-Conference (GCUC or juicy for short). Over the course of two intense days we met coworking leaders, community managers, business gurus, entrepreneurs and learned a lot from all the great talented people involved in the industry. We were also super excited to meet some of our customers in person (like Emily Rose Antflick from Shecosystem, Karen Wertman from Portworkspaces, Ken DeMaria from Atlas Workbase -and others) and discuss the amazing projects they are running in their spaces. Coworking is in a huge state of transition and after experiencing some frustration and growing antagonism between coworking and service office providers in last year's GCUC and also at Coworking Europe we were curious to see how the atmosphere would be this year.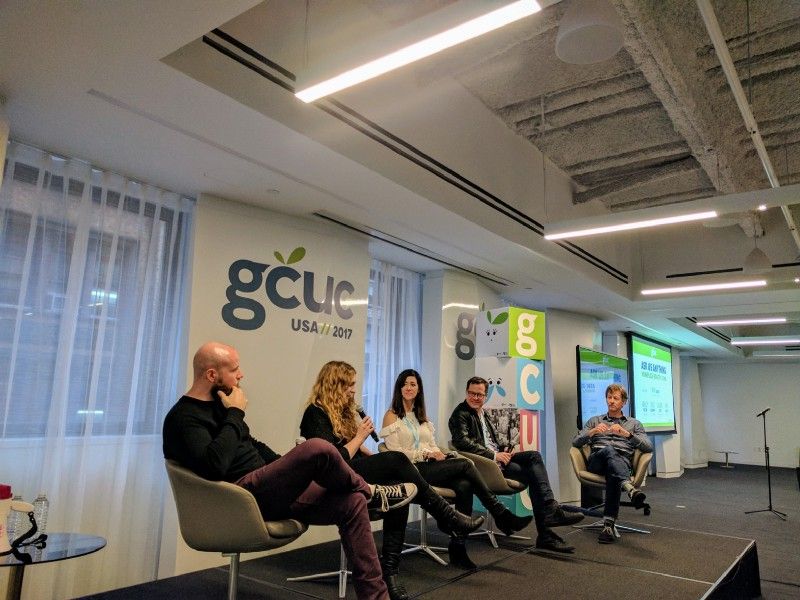 "Coworking is eating the world" Greg Lindsay
Founder and executive producer of GCUC, Liz Elam started off the event with a short introduction making clear that we are in a middle of a human revolution in the way we work. She was then followed by journalist Greg Lindsay. During his presentation, titled "Cities as a Service", Greg took us through a historical journey of workspaces. He started with stating that "coworking is eating the world" and argued that the history of coworking is directly connected to the notion of what is urban. He envisions a future where coworking plays a major role in connecting people and creating a world cities that have no borders between the public and the office space.
"Don't do everything yourself. Welcome your competition." Amrit Dhir
Later on, Amrit Dhir of Google for Entrepreneurs shared some valuable knowledge they've learned from running Campus hubs all across the globe. He stressed the importance of connections and focusing on your members — this being the main reason we created Cobot, we couldn't agree more. He pointed out that focusing on giving support to your community and finding your right niche is key in establishing your space and overcoming competition. Not only, he highlighted, that competition isn't necessarily a bad thing (since it means you are on the right path) and it can even be beneficial if you know how to work with it.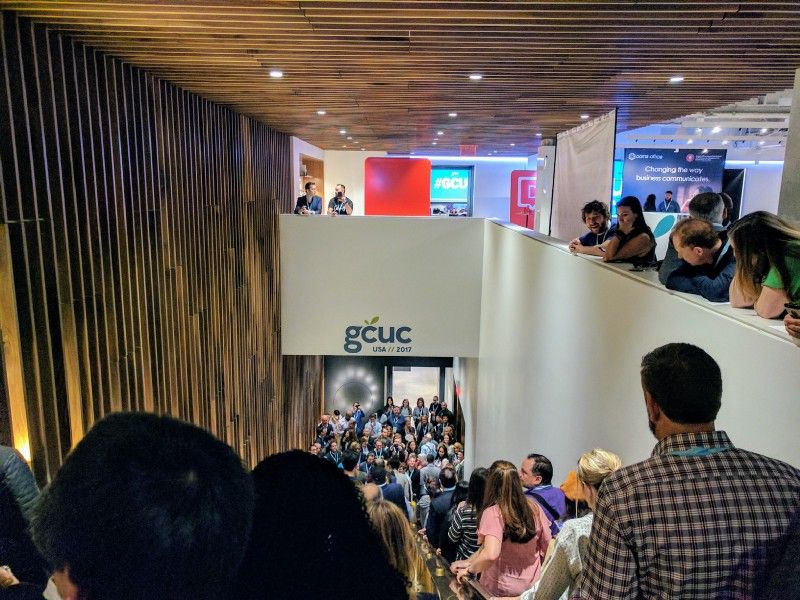 Throughout the rest of the day all talks were insightful, informative and bold. Growth and corporate partnerships were -as expected- big topics, but we've noticed the conversation has now evolved significantly. Speakers and panelists spoke openly about the challenges of expansion, the mistakes they've made along the way and what they've learned from those experiences.
The second day began the traditional unconference, where attendees can lead conversations on their own proposed topic. One great example was the session let by Women Who Cowork. The group already existed online but it was the first ever IRL meeting. During this session we discussed how we can empower women members and space operators to make coworking spaces more inclusive and safe for all genders. Moreover, it was great to meet all the amazing women entrepreneurs involved in coworking.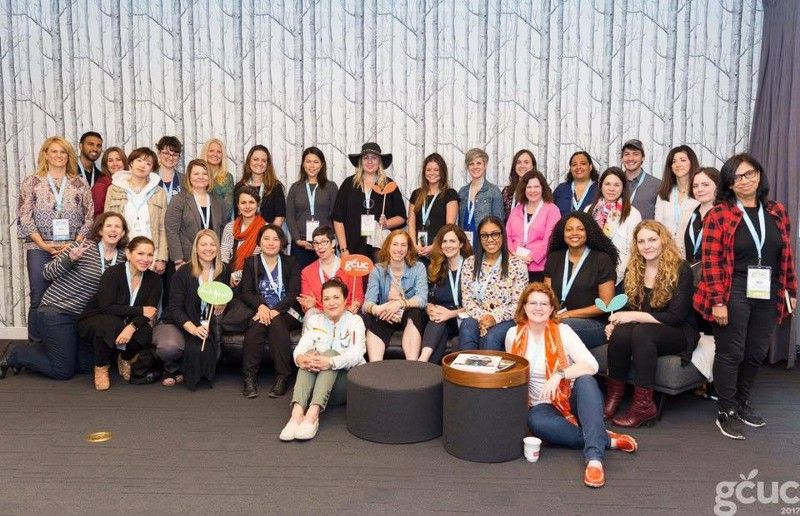 Later on during the various socialising occasions we had the chance to talk with more interesting people from the coworking movement, like Drew Jones, Ph.D. from the Open Work Agency and longtime coworking researcher. We learned about their consulting work for big enterprises that look into adapting coworking. He mentions that one of the biggest challenges is to overcome the risk of falling short of the coworking ideals when faced with the hard financial requirements of their clients.
A conference like GCUC plays an important role to forge the right connections to bring the revolution of work forward and this year Liz did a fantastic job of putting together the right people and topics on stage to build and improve these connections for a better way of working.
On the last night we all gathered for the closing party at The Mezz, the event space of stylish shared office The Bond Collective. For that night, we partnered with Beck und Wolf to design the Cobot Fizz, a refreshing gin cocktail that was just what we needed to enclose GCUC and jump on a plane to Seville for the Coworking Spain conference.