GCUC Canada — A Coworking Retreat in the Rocky Mountains
"This is such a special conference"
"This is so different from other coworking events"
We heard these phrases dozens of times throughout the GCUC Canada conference and retreat at the Banff Arts Centre, last month — and we couldn't agree more.
GCUC Canada does have a reputation for being the most community-focused coworking conference, and this year they even decided to rebrand as a coworking retreat.
The idea of a coworking retreat was definitely fitting. The group was relatively small in comparison to other coworking conferences; there were no sponsors or vendors, and most of the attendees and speakers also stayed in the Banff Arts Centre, which is already enough to create a nice intimate environment. Not to mention the great feeling of just being in the middle of the Canadian Rocky Mountains with a gorgeous view and elks roaming around!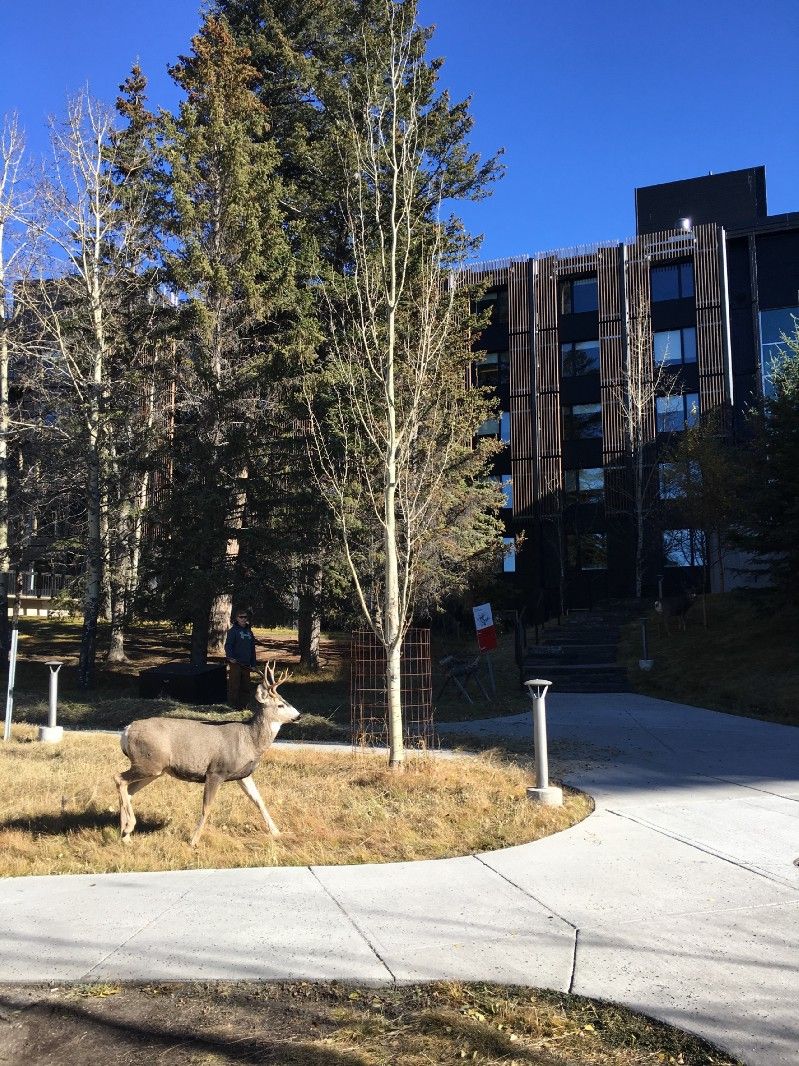 Over the course of the talks, speakers shared their struggles when it came to discovering the coworking movement and pursuing that idea — building, educating and growing their communities around it, often while facing strong economic incentives against it. Unlike many other coworking conferences, where the focus is on growth and profit, there were almost no talks during GCUC Canada about significant expansion or ostentatious renovation plans.
Many of the talks and unconference sessions were very emotionally driven and centered around the delicate human interactions between coworking space owners and community managers and their members, and how to genuinely take care of the people that are in your space. Generally, all the talks seemed a lot more tangible and actionable for most people there, regardless of their spaces' size or resources.
Here are some of our top takeaways:
Read the book 'The Art Of Gathering' by Priya Parker
Always have food in your space
Up your bathroom amenities game: have spray deodorant and menstrual hygiene products in ALL bathrooms (and we also suggest you consider have gender neutral bathrooms)
Join the Facebook groups Creating Diverse and Inclusive Coworking Communities and Women Who Cowork
When surveying new members, ask for their preferred pronouns
Hire a diverse staff
Train and educate your staff to deal with mental health and diversity issues
Signage: make sure people know what you stand for
Normalize childcare to support all parents, regardless of their gender. You can even partner with companies that don't offer childcare in-house to get their employees to join your space.
Get a coworking consultant
And remember:
"A genuine coworking model is based on collaboration. It's about what happens when we work together. To encourage community engagement, cultivating and animating community integration. Making entrepreneurship accessible, expanding networks, bringing people together, building and strengthening our communities and protecting freelancer rights […] Not just a place to work. A place to connect." — Ashley Proctor
Thank you Tony, Ashley and the global GCUC team for putting together this incredible and unique event. We're looking forward to the next one!