GCUC USA, taking place in Berkeley, CA, has come to an end some days ago with a lot of sun and tons of inspiration. For those of you who have never been there, Berkley is a lovely city, known not only for its famous university but also for important research activities in nuclear physics.
From May 6–8th, the three days of GCUC were filled with plenty of lectures, unconference panels, lively discussions, good food, parties, and city tours. You can find the entire agenda here. We want to say a big THANKS to Liz and her team for making it all possible! Here's a summary of what we felt were the most important topics covered at GCUC: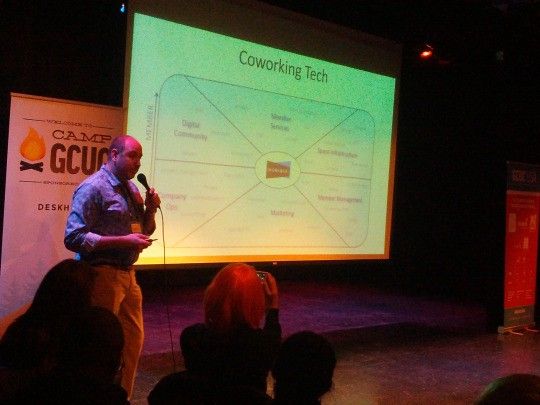 On the first day, a wide range of topics were brought up in the lectures: from the presentation of coworking statistics (Tony Bacigalupo, New Work City) and a panel debate about technologies and softwares for coworking spaces (Bill Jacobsen, Workbar), to a discussion about the influence of interior design and architecture on a coworking community (Jerome Chang, BlankSpaces), all lectures gave a great first overview about topics that would be elaborated upon in the following days. If you missed one of these talks, no worries! All presentations are available online.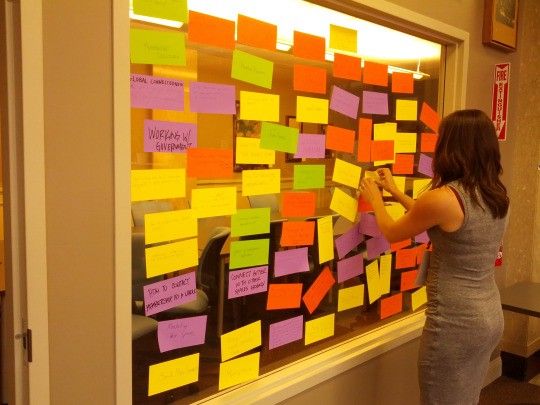 After a yummy lunch and with thousands of questions in mind, attendees were excited to get started with the first unconference sessions in the afternoon. One of the main questions that came up again and again was how coworking spaces can connect better, locally, regionally, and internationally. A final answer wasn't found, but as we saw during the German Coworking Conference a few weeks ago, the coworking movement is growing, new spaces are opening everywhere, older ones are getting more professional, and all of them have something in common: the will to spread the coworking spirit and to share experiences with others.
On days two and three, the unconference sessions continued. From morning 'til evening, attendees spoke about a wide range of topics, from membership structures, marketing & events for coworking spaces, to cooperation with private partners and governmental institutions. Conversations in groups of 20 or so followed during dinner on the evening of the second day, which gave us a great opportunity to connect and speak with people we hadn't met before.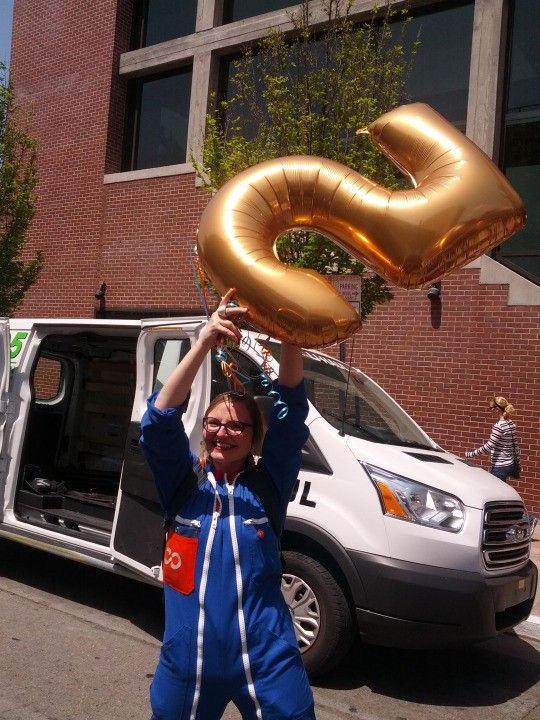 The morning of the last day was spent on one of seven guided coworking space tours, some of them in Berkeley and Oakland, and some in San Francisco. The Copass team and local guides lead us through the sunny afternoon with unmissable golden balloons to help us keep them in sight. :) It wasn't easy to choose between all of the interesting routes, but in the end we followed Kyle Fisher (NextSpace) to see his space as well as the Runway and the Impact Hub in San Francisco. We want to say thank you to Kyle and the space managers for the interesting tour and the very warm welcome.
The GCUC afterparty made history. It started in Berkeley and later moved on to the San Francisco club scene, where people enjoyed the energetic atmosphere by having a drink or two with new and old friends.
The bottom line about GCUC is simple: it was great to be there! We are excited to see that the coworking scene is growing and the number of coworkers and spaces is rising. Still, Berlin seems be one of the German pioneers with its more than 40 coworking spaces. It made us particularly happy to see that Cobot as a management tool is already well-known and often a good tip our member spaces like to share with new space managers. So if you want to know more about Cobot, let us know. You can sign for a free trial here and send any questions you have to info@cobot.me !
Cheers,
Your Cobot team