We know you were all on the edge of your seats when we announced our partnership with KISI back in February. Today we want to show you how easy it is to get access control synchronizing with Cobot through our KISI integration.

We're going to give you a walk-through with Common Ground in Canada, one of the first spaces to come onboard with the Cobot KISI integration. Because they are long-time Cobot users, we're happy to share a bit more about their space in the process, too.
Common Ground and KISI Integration
To start out, can you tell us a bit more about who you are and how you got started?
Common Ground was started in January of 2013 by a small group of 8 entrepreneurs.
We chose the name Common Ground because it matched our hopes for the space and our mission: a basis of mutual interest or agreement. A place where many different people can gather and work together yet independently.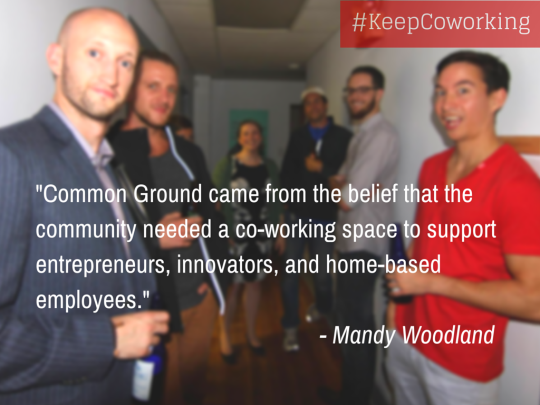 How many people are you serving in your space?
We have over 100 members occupying 4500 sq/ft in downtown St. John's, Canada.
Do you attract a particular clientele?
We are almost 50% startups and another 25% established organizations who decided to base their offices here. One of our emphasises is definitely serving as the local entrepreneurship hub, but the remaining 25% of our members are working remotely and looking for a community to work in.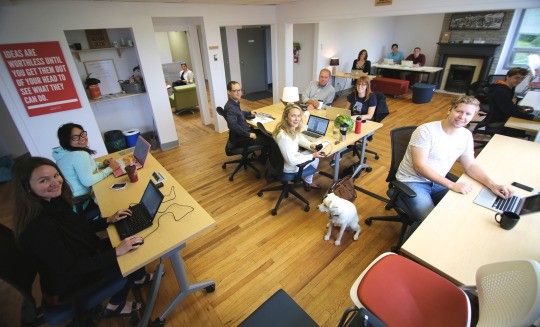 Other than that, we don't have a typical member profile. We have everything from a recording studio for artists to hosting companies through the Propel ICT accelerator. Some of our other favorites are Sequence Bio, who are creating community based, data-driven medicine, Sentinel Alert, who are using wearable technology for workplace safety monitoring, and the Mummers Festival — a community-based folklife festival that encourages the celebration and free expression of tradition. It also happens to be the best dress-up party in the province (definitely check out this video!).
Tell us a little more about your space.
We are located right in the city center with a great view, lots of natural sunlight, and a high-quality environment. Still, the most important key to success is how we welcome new members into the community.
We have an orientation for new members to welcome them into the space. It's tough for people to learn the subtle cultural norms, so we actually built a good old-fashioned cultural guide. It's a physical binder we ask all members to sit and read after their orientation, outlining things like how to be a courteous coworker, expectations around noise and guests, etc.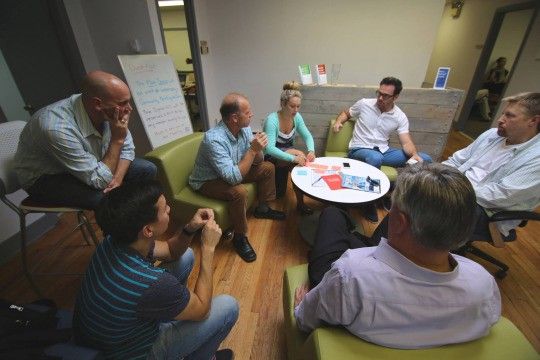 You're one of our first spaces using KISI. Why did you decide to switch to keyless access?
The practical side was the driving factor: giving out 100+ keys to members just wasn't an option. If one member lost a key, we'd have to replace the keys for the whole space!
Why were you drawn to KISI as opposed to other systems?
I like the idea of eliminating the manual key fob setup, tracking, and the tight integration with Cobot would make it easy.
How was your experience working with KISI?
Great! They were very responsive during the whole process. I'd get replies to any questions I asked within the hour, like with Cobot!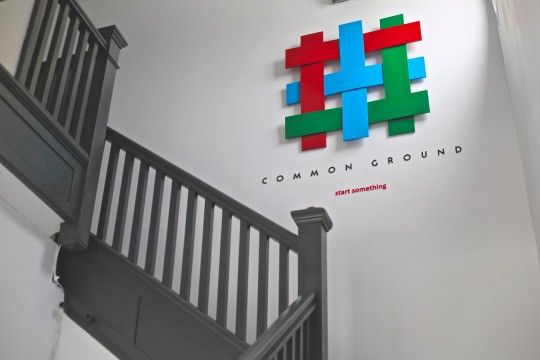 Have you already noticed a difference in your workflow now that it has been implemented?
We rolled out KISI to all of our members. Everyone always has their phone with them, so many members enjoy not having to lug around a bulky key fob. From a management point of view, our electronic KISI keys are automatically provisioned when we approve a memberships and deprovisioned when a member leaves. Members also like that they can open the door for guests without getting up from their seats: a guest can text them and they can open the door from their phone without getting up and walking ten feet to the door. Hey… every moment counts for a busy entrepreneur.
What works best in the integration?
In the past, we've tried other systems, and using a different piece of software to authorize key fobs was always a pain. Now KISI automatically grants access to the space when we approve memberships in Cobot. It's a time and money saver for us and we don't need to worry about forgetting to cancel key fobs of members leaving. We also love having the feature to grant time-specific keys, which is great for event rentals, a regular occurrence in our space.
We are glad to hear that it's working out for you so well.
When your space runs easier, we're happy!
Happy Coworking!
Your Cobot team