Hello to all of our friends in the coworking community! Whether you've been involved in the movement for years, or you're just getting started, we're glad to be with you on this journey. But this month, we have a special batch of resources designed for new or aspiring coworking operators. Of course, even if you consider yourself a pro, you might just find a few interesting pieces of information here — so read on!
Coworking First Steps
We're pleased to launch our Coworking First Steps page! Here you can find up-to-date articles that detail everything you need to know (and didn't know that you needed to know) about getting started in the coworking world.
What kind of info does this new section cover?
The best podcasts, blogs, and content.
Top tech and security for your space.
How to set up business plans, service agreements, and invoices.
Where to find the history and values that define the coworking movement.
Keep an eye on our blog over the next few weeks to see some of our featured highlight from this section.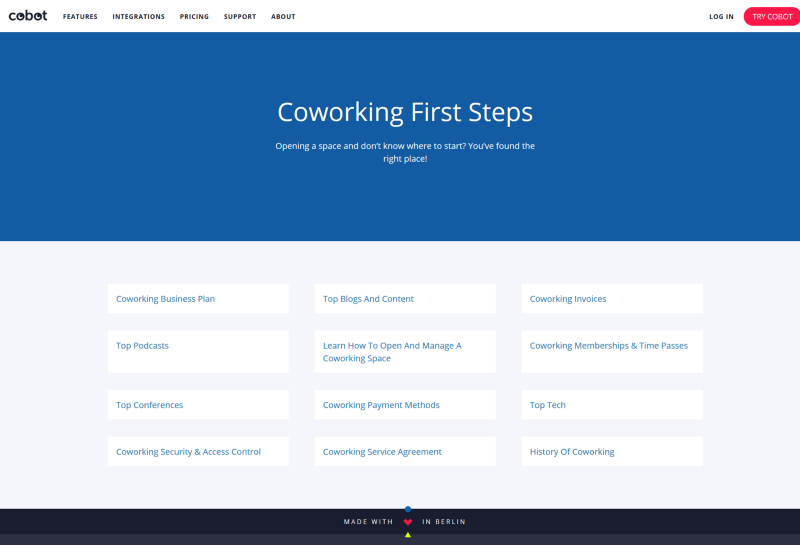 Website improvements
Continuing our efforts from last month, the Cobot website has undergone some more behind-the-scenes improvements. Though most of them can be hard to spot, there are a few places that you can see the changes, like on our pricing page where we've incorporated new designs and streamlined the interface for ease-of-use.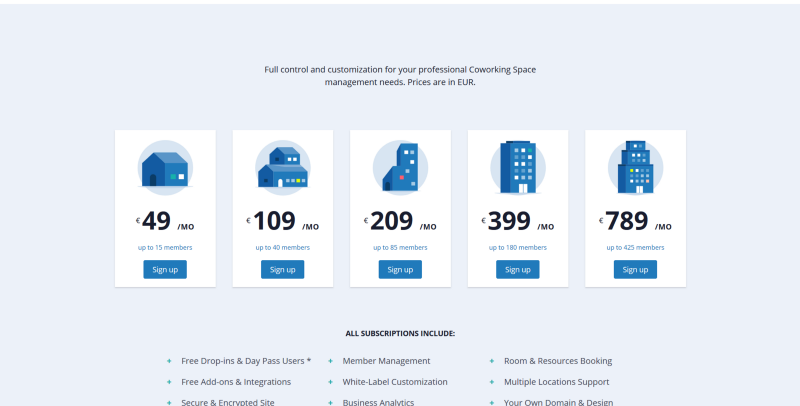 Admin improvements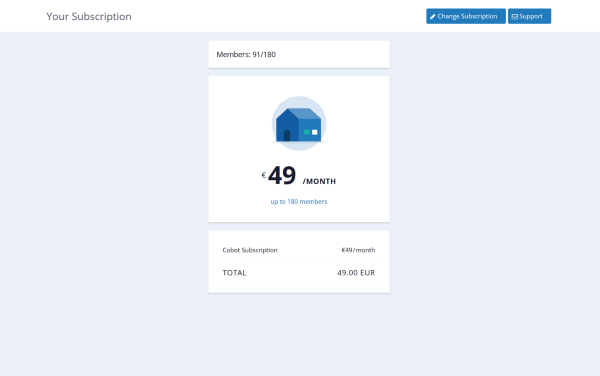 The design improvements on our website have also been implemented in Cobot's admin section. Easier navigation and better user experience are just a few of the benefits of the new additions and improvements to Cobot.
Newsletter and Feedback
We're always looking for our community's input! Reach out to us at support@cobot.me or send us a message via Intercom and we'll happily discuss how we can make Cobot work for you. And if you want to stay in the loop with the latest Cobot and coworking news, there's no better way than by signing up for our newsletter! We promise that we only share relevant and interesting info, we never spam our subscribers, and you can easily unsubscribe anytime.
---
If you aren't already using Cobot as your coworking management software, give it a go! You'll find that our features can help you run your coworking space more effectively and grow your community. Just sign up for a free trial or a live demo session. And if you have questions, our support team is all ears!
Happy Coworking!