Puedes leer este artículo en español aquí.
Michelle Arevalo-Carpenter, co-founder of Impaqto Coworking + Labs, is a human rights lawyer who worked abroad for ten years before returning to Ecuador. During these years she co-founded an organization providing legal assistance to refugees arriving in the country. They later received funding to expand their operations to Asia and Africa before moving their offices to San Francisco to be close to Silicon Valley where many of their donors were located. Michelle emphasizes that of these donors, "the vast majority are immigrants or children of refugees and understand the importance of not only feeding and sheltering immigrants but how important is to give them documents so they can work."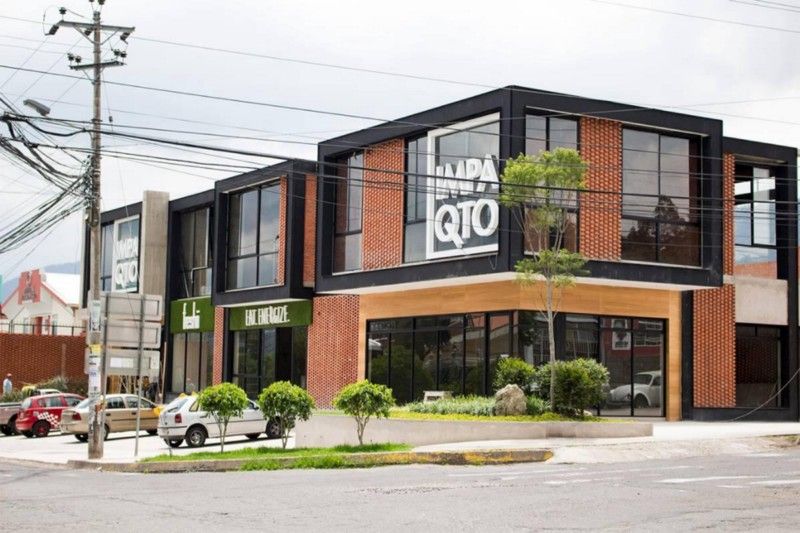 During this time she became interested in the for-profit world since "I realized that these people are very intelligent and want to change the world from a different point of view."
In 2013 she returned to Ecuador with the idea of creating a social business. At that time, she explains, political life in Ecuador was very polarized. While working as General Manager of Techo: "My organization had 7000 volunteers under the age of 21 and I realized they had no place to go when they left that volunteering." This is where the idea of creating a coworking space arose; it could be a meeting point, a place where in addition to being able to do their work they could continue helping other people.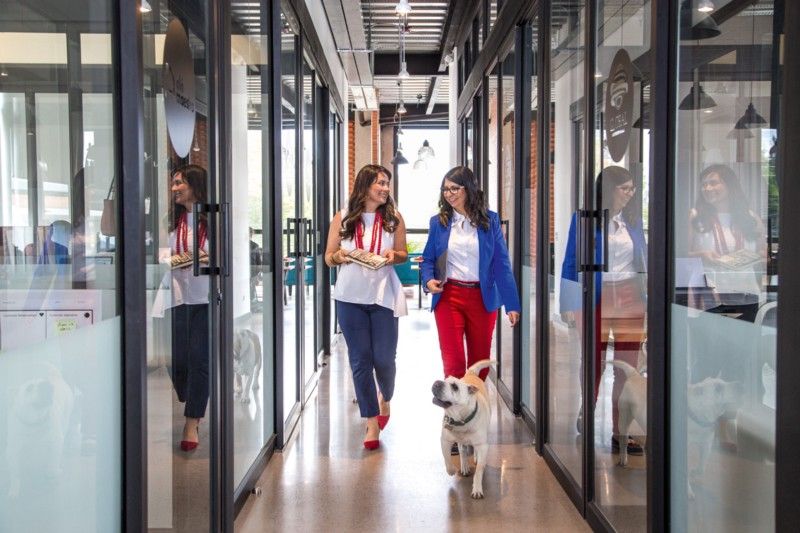 One of the key factors in this was maintaining pure neutrality given the political situation the country was going through. "When I gave talks to promote social entrepreneurship, I went to a left-wing organization, they told me that aid was incompatible with entrepreneurship, and when I went to a right-wing one, they told me that entrepreneurship should be fundamentally capitalist and that social entrepreneurship was socialism." At that moment, what came to mind for Michelle was "to create a physical space in the center of these polarized points where those who want to be an agent of change could meet." I would add that what she did was demonstrate that social entrepreneurship is possible, something that, judging by the environment she describes, seemed impossible.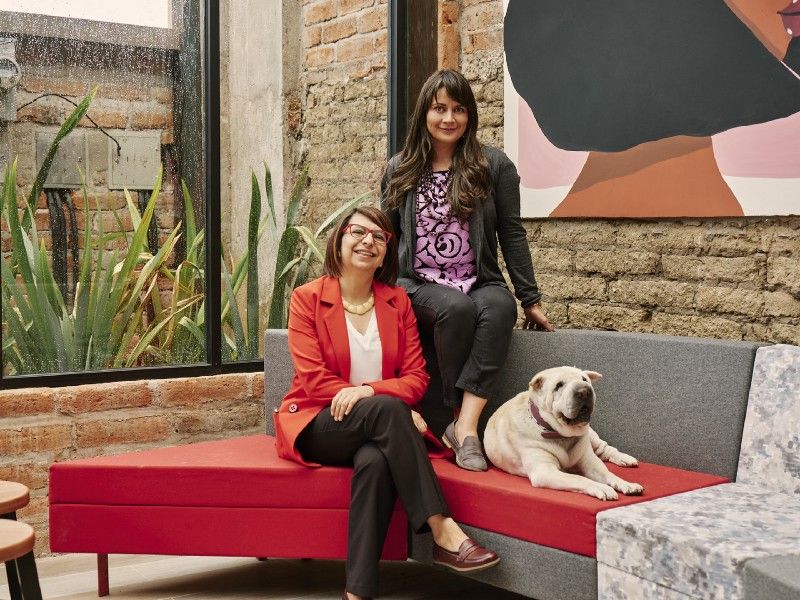 She met her co-founder on Twitter and after meeting over a coffee they decided to start the project by having 100 coffees with people they admired. During this process, they built an idea with what they were told and realized that the problem they solved with what would later become Impaqto was the loneliness of people who want to create something giant, "who are dreamers and who have a different vision from what's considered normal" and find themselves surrounded by people who tell them they can't do it.
The first step was to create a community (if you have followed this series or you are a coworking veteran, it will seem obvious, but if you have only recently joined the coworking movement it might seem strange) then lead into events. "We develop software before hardware and this makes us different and allowed us to develop a very strong community." And then came the sixth month in which their own community asked them to lead by example: "they always tell us that you have to jump in fast, that you have to make mistakes quickly and cheaply."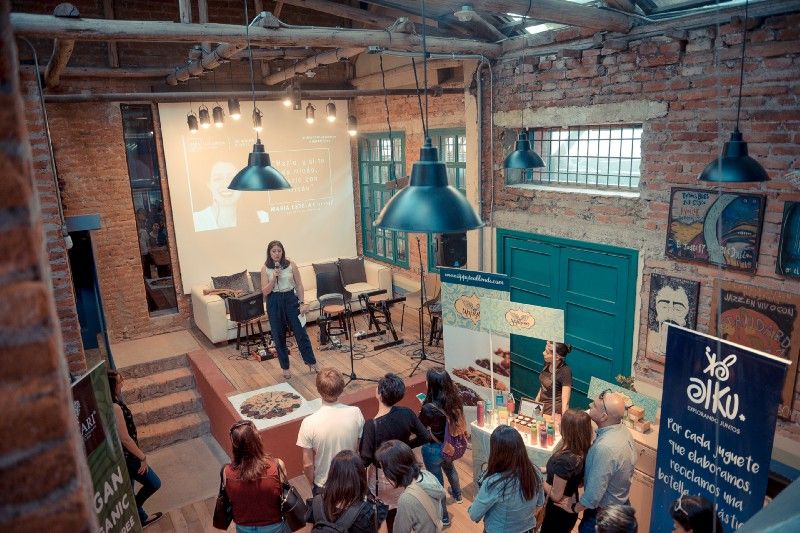 Today Impaqto has five spaces of between 600–1000m2 each and they are the largest coworking operator in Ecuador. Michelle points out that this generates responsibility: "Somehow we are the ones who frame coworking in the collective imagination of the people here."
In countries like Ecuador or Uruguay where WeWork never entered the market, very interesting coworking initiatives were developed. Thus, in Ecuador, what coworking means today is quite different from the model that WeWork developed.
This fight for the identity of coworking is not unique, it appears on the internet from time to time, and has also produced an internal debate in Impaqto. The answer that won out developed from the original intentions of the space: There must be neutrality and rationality to promote collaboration and the space must be limited to a certain size to enhance the community based on the concept of "small is beautiful." The maximum size for an Impaqto space is 2000m2.
"An Impaqto space generates good for the community in which it is installed, that is why we have an obligation to grow. Not because we are focused on the community, we will stop growing, and we will continue to open more offices in emerging cities in Latin America." In 2019 they were supposed to open in Arequipa (Peru) and Santa Cruz (Bolivia) but they decided to focus on their new Cuenca space in Ecuador itself to be able to test the model before engaging new projects outside their country.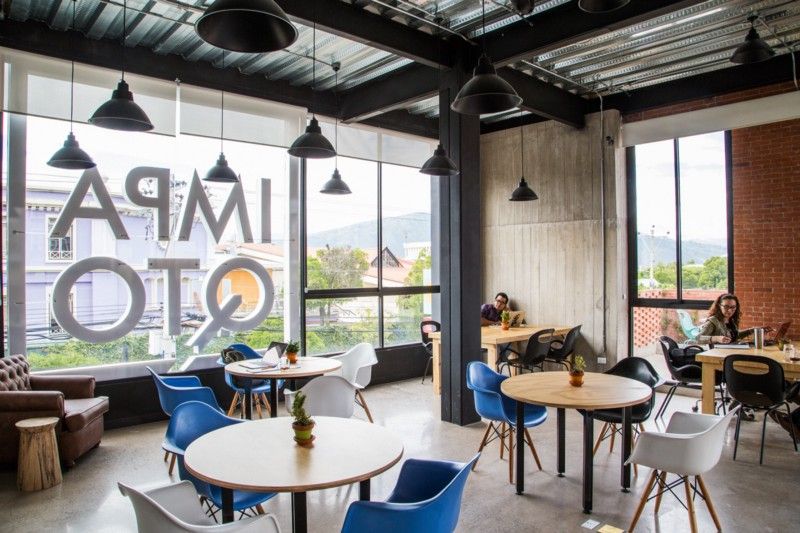 "The future is not going to be built from the dining room table at home: it needs collaboration. Despite all the pandemics and plagues that have occurred in history, cities have never disappeared." Not only that, but never before have so many people lived in cities, and Michelle continues, "cities are centers of evolution, of improvement, collaboration, transparency. Coworking is going to grow and the type of coworking that we propose is going to work very well." On the other hand, it is also important to take into account that there is a minimum surface area (and therefore of people who are members of the community) below which they are willing to work "if you share an office with 12 people it is coworking but there is no way to generate a center of gravity in the community you are in." For this reason, she believes that the minimum surface area to be able to develop her model is 500m2 "so that we can truly generate the change that we aspire to."
"We work in the best square meters of each city so we need them to perform. After our experience we have a doctorate in "hardware" and our architectural team creates open spaces that do not feel narrow. Currently we could have about 100 people and in normal conditions between 150–180." Keep in mind that Michelle does not talk about positions (desks), she talks about daily check-ins that are not necessarily simultaneous. Their model has flex positions in common areas and multi-purpose event spaces.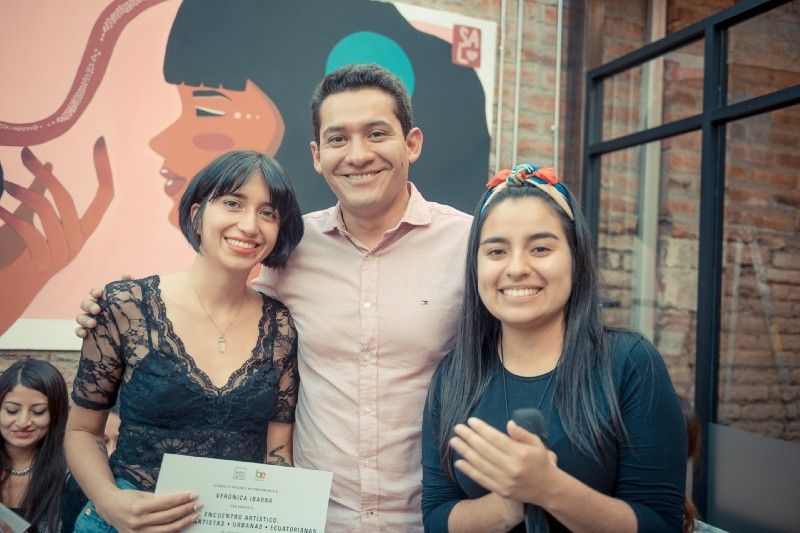 Before talking about COVID-19, Michelle asks us to go back to 2013. At that point one of the co-founders went to live in Canada and received funding to create a triple impact accelerator (in those days an incubator), also the first one in Ecuador (it should be remembered that they did all this with two people on staff). Impaqto Labs as a business was "always smaller than coworking" but important to its vision.
COVID-19
When COVID-19 struck the spaces "[are no longer the] money maker and we have very high rents to cover. Obviously we had to negotiate with the owners of the spaces and on the other hand we activated to help the community and that our community helps citizens and society through Impaqto Labs."
"We lean on the community and created two virtual hackathons (the third is about to be launched) inspired by those made by Impact Hub in Berlin, but more structured by the Latin American character."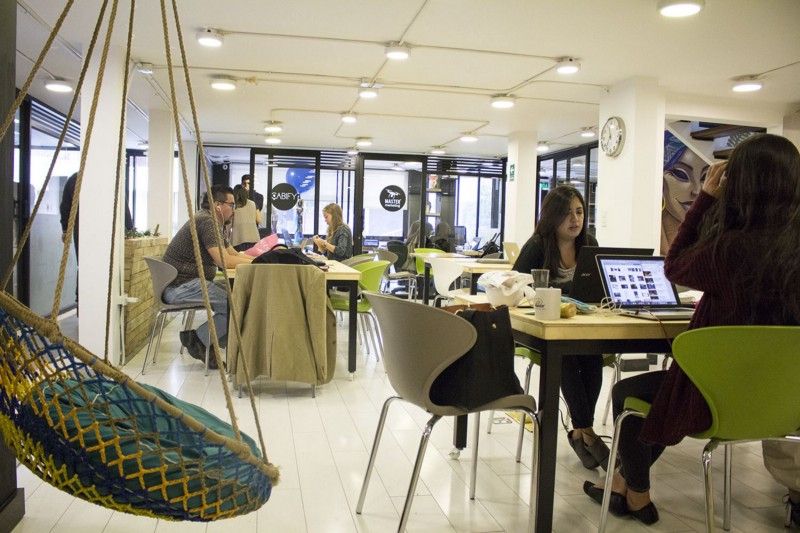 The first addressed the problem of women who are at risk during confinement by staying at home. "The rate of domestic violence is skyrocketing during confinement. And the other to support migrants: Much of the Venezuelan migrant population throughout the region is seen as a very high risk at the time of covid-19 by being homeless who lives in the streets and parks." A total of 450 participants from all over Latin America proposed solutions and Impaqto connected them with United Nations and the International Organization for Migration, senior public officials, or private companies so that these solutions could be scaled up.
"First we put on the oxygen mask ourselves and then we put it on others. When you stop seeing the problem and you generate help to others you generate a new mentality of abundance."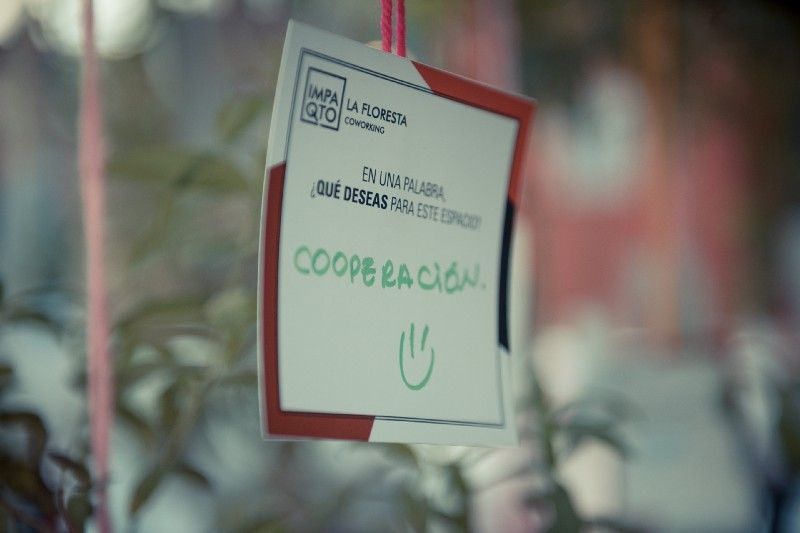 And this has been what has helped them to reopen at a "yellow traffic light" with extremely tough security measures. However, the interest of people to leave their homes and be in a different space and be able to rebuild. That is why, says Michelle, the coworking space in a post-COVID world is going to be a center for rebuilding the economy. "Maybe It won't be focused anymore at the famous barista, the chocolate tastings or the gin and tonics on Thursday… actually it's a time to be very sober, very focused and working with each other for each other".
Fail fast and cheap: the worst that can happen is that you screw up and build something great.
*pictures taken before Covid-19
---
If you aren't already using Cobot as your coworking management software, give it a go! You'll find that our features can help you run your coworking space more effectively and grow your community. Just sign up for a free trial or a live demo session. And if you have questions, our support team is all ears!
Happy Coworking!