Traditional offices are a huge expense, require long-term commitments, and, due to COVID-19, might not even be legally accessible throughout the entire lease. It's no surprise that businesses are moving their workforce to remote-hybrid models in droves and abandoning their long-term, inflexible office contracts.
But how can you — a community-focused coworking space operator— connect with the businesses exploring their options in the world of flexible workspaces? Especially when they often don't have a good idea how coworking spaces can help solve their problems.
As a coworking space manager or owner, how can you fix this discrepancy and bridge the gap between companies in traditional offices and the coworking world?

Local business groups
Whether you're in a bustling metropolis or a quiet countryside town, there are spaces online where business owners gather to ask questions, share stories, and discuss local updates. These are spaces you already may be a part of. If you aren't, you need to be getting involved to demonstrate that not only are there other options besides all-or-nothing traditional offices, but that those options are local, provide great value, and are rooted in the community.
"Before producing any kind of content or communication try to put yourself in the feet of the person you are talking to. Which kind of value I can give these people I'm talking to in these moments? Do they need to hack their business model? Do they need to separate their personal and professional life? Is the decision maker experiencing problems leading his/her team in the distance?
What's going on with my client business and life in this moment that I can help them solve or improve? "
— Ayelen Culaciati, PR & Marketing Head at HIT Cowork
Not sure where to start? Duct Tape Marketing put together a detailed list of techniques for getting involved in networking groups that can help you make your first inroads into this type of networking while keeping your image, values, and personality intact.
Connections within your space
Your community is always your strongest asset. Reach out to your members and see if any of them have connections at local businesses. Maybe you already have a discount for referrals — can you create an expanded referral system for someone able to connect you with a whole department or company?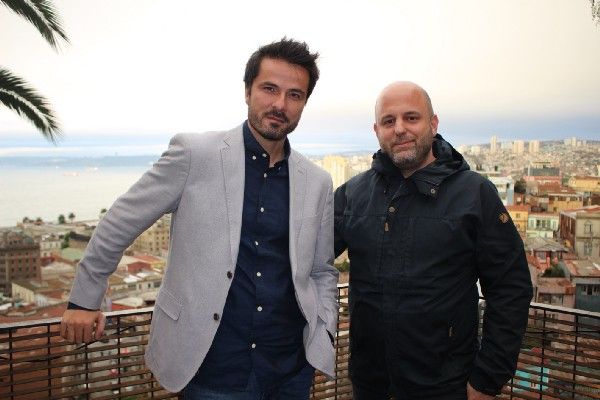 "Never forget your members are your best ambassadors even at this challenging times." —Rafael Valek, Commercial Manager at Sinergia Cowork
If you already use Cobot to manage your coworking space, it's simple to send messages to your members using the Admin Dashboard to let them know what you can offer them, and create discount plans that you can offer as an incentive for members to give referrals, such as a month at 25% off, or add some booking credits on their account.
"Talk to friends, members, family, any stakeholders and explain your model and all the advantages you have in these times. Don't improvise — prepare yourself and make a list beforehand, have a nice document ready to send to them if they ask."
— Marc Navarro, Coworking Consultant
Local news/local interest channels
Have you looked into local magazines, papers, television, and other media? Plenty of people continue to consume these classic forms of local media and you can probably negotiate a great price on an ad or pitch a relevant feature. Reach out to local journalists and see if they're interested in a story about something happening in your space or about the changes in business activity that you're seeing. A quality local write-up serves several purposes, including outreach, demonstration of value, and an increase in awareness.
Class PR has an article on how to take what you're already doing and turn it into a pitch for local journalists. As a coworking space, you're starting this process with a huge advantage — your space is already brimming with great community stories and exists on the frontlines of the changing world of work. Use your advantages and start pitching!

Find a Broker
Brokers provide a service that is ideal if you haven't had time to ingrain yourself in the community yet. They act as intermediaries and can get your name to the right people at the right time. It does cost money, but a good introduction can make a big difference when it counts.
"Contact the city CRE [Commercial Real Estate] brokers, explain the model to them, the benefits, and how you can help them find suitable, safe spaces for their clients. And yes, they're like us and work for money so get ready to pay a 10% of the contract or the first year of contract as a commission for a job well done."
— Marc Navarro
Targeted ads
The targeted ads game can be opaque and unforgiving. But it's also a place where you might end up reaping huge rewards.
What are targeted ads? They're online ads that use data to determine who sees them. In this case, maybe you want to set up advertisements for local professionals and business owners with small teams. Then create a promotion and offer a discount for signing up teams in your coworking space.
If you're getting anxiety at the very thought of starting to run online ads, you're not alone. Here's a short guide to bring you up to speed and give you some ideas about how you can start using online ads to boost your visibility among your target audiences.
Cold emails
A tough sell in good times, cold emails are very, very rarely welcome. In fact, emailing someone you've never met and have no prior connection to might have the opposite of your intended effect and create resistance to whatever you're pitching. With that said, they can also pay enormous dividends with the help of a lot of strategy and an equal amount of luck.
So where to begin? Read this guide with data on the most effective cold email techniques. There's lots to unpack, but my personal highlight is short and simple:
Engage the recipient as early on as possible
While it's certainly not guaranteed to make your cold email campaign a success, putting in real effort and avoiding common pitfalls (don't ever, ever use a template!) are guaranteed to boost your odds.
Be sure to thoroughly research who you're writing to, be sure you're not emailing the wrong person/department at a company, and whatever you do don't be generic! Let them know that you're a fellow local business, you know who they are and what their pain points are, and why you're reaching out to them. Don't overstay your welcome; include brief, to-the-point details about what you can offer.

Something else?
Have you found success using a different strategy? We'd be happy to feature you on our blog and share what worked for you so that other coworking spaces can benefit from your knowledge and expertise! Just send us a message to our communication team and we can work with you to share your story.
---
If you aren't already using Cobot as your coworking management software, give it a go! You'll find that our features can help you run your coworking space more effectively and grow your community. Just sign up for a free trial or a live demo session. And if you have questions, our support team is all ears!
Happy Coworking!