2019's first coworking conference was Encontro Coworking Brasil. The fifth year of the conference drew in coworking founders from all over the country to Eureka Coworking, a gorgeous space nestled on a rooftop overlooking the city of São Paulo.
The Brazilian coworking conference is truly one of its kind. They pride themselves on being a non-profit event fully organized by and for coworking founders, who volunteer and collaborate to share experiences and address issues that they themselves are struggling with. This year's team was composed of Laura Gurgel, João Guiral (who's an avid attendee of Coworking Europe and Copass), Fernanda Nudelman, Anderson Costa, and the brilliant Augusto Aielo as the MC. The previous year's conferences were just a day long; this year they introduced a second unconference day, taking a page from the international model.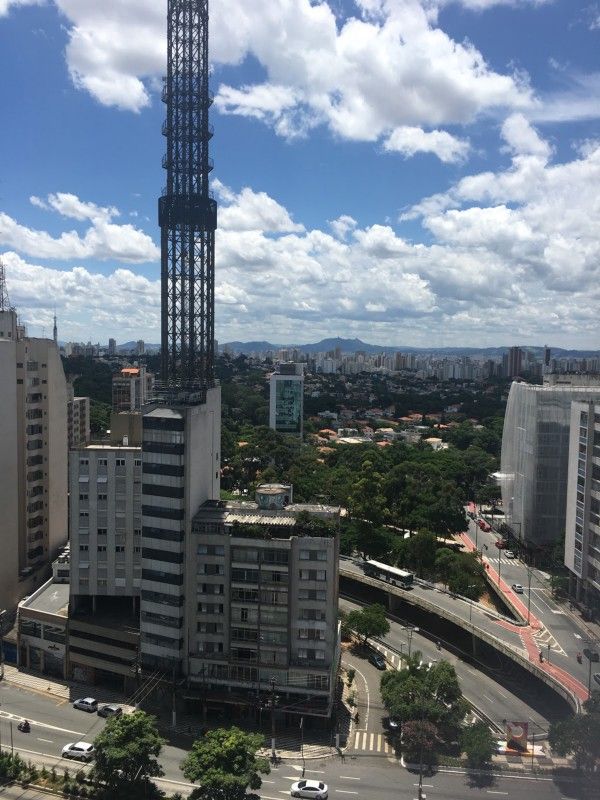 Under the theme Cidades do Futuro (Future Cities), the conference focused on the transformative power of coworking in cities. Sessions were themed around the role coworking can play in smart cities, social impact, and other community-centered urban and architectural projects.
Coworking and public urban mobility
One of the most remarkable talks was held by Daniela Swiatek, co-founder and coordinator of MobiLab, Brazil's first government-funded coworking space. The space was a direct response by the São Paulo municipal government to the famous 2013 protests against bus fare increases. To increase transparency after the protests, the government released the city's transportation's API and ran two open hackathons. Given the success of the products developed during hackathons, MobiLab was conceived with the aim to push innovation and agile development into the public sector, acting as a hub for the design of new public transportation policies, solutions for urban mobility, as well as to promote transparency of the service's data.
Pro-tip: Every coworking conference in the world should have this woman as a speaker!
Censo Brasil 2018
Censo Coworking Brasil 2018 is the local equivalent of the annual DeskMag survey. This year, the comprehensive survey researched coworking spaces in every municipality with more than 150,000 habitants in all 26 Brazilian states and found a total of 1,194 coworking spaces. They also found an equitable balance between spaces in large and smaller cities, 55% of coworking spaces are based in capital cities, and 45% in smaller towns. Most spaces are considered small to medium sized, based in a converted house and have a community of 22 members. It was also clear that the sense of community is very strong in Brazilian spaces, especially considering that founders say they have zero fear of WeWork (who recently entered the local market) and haven't lost a single member to them. This is in spite of WeWork reps literally handing out flyers to all their members in front of their spaces.
Coworking as the means, not the end
There were no shortage of projects presented in which coworking wasn't the main star of the organization. We've seen a lot of talk on coworking in the hotel industry, shopping malls, and airports, but at Encontro Brasil the discussion took a slightly different track. Instead of simply adding a coworking space to an existing hotel or train station in the hopes of filling up an underused area, many speakers talked about how a coworking environment and its community can completely transform a place or project. Maybe your aim is to support local producers in your town, or empower marginalized youth, or teach woodwork — a coworking space and its community might be the catalizer to finance and attract a body of people to support it. The idea is that coworkers and communities are increasingly more aware of their local needs and demanding value from the places around them. Just offering desks and wifi is simply not enough.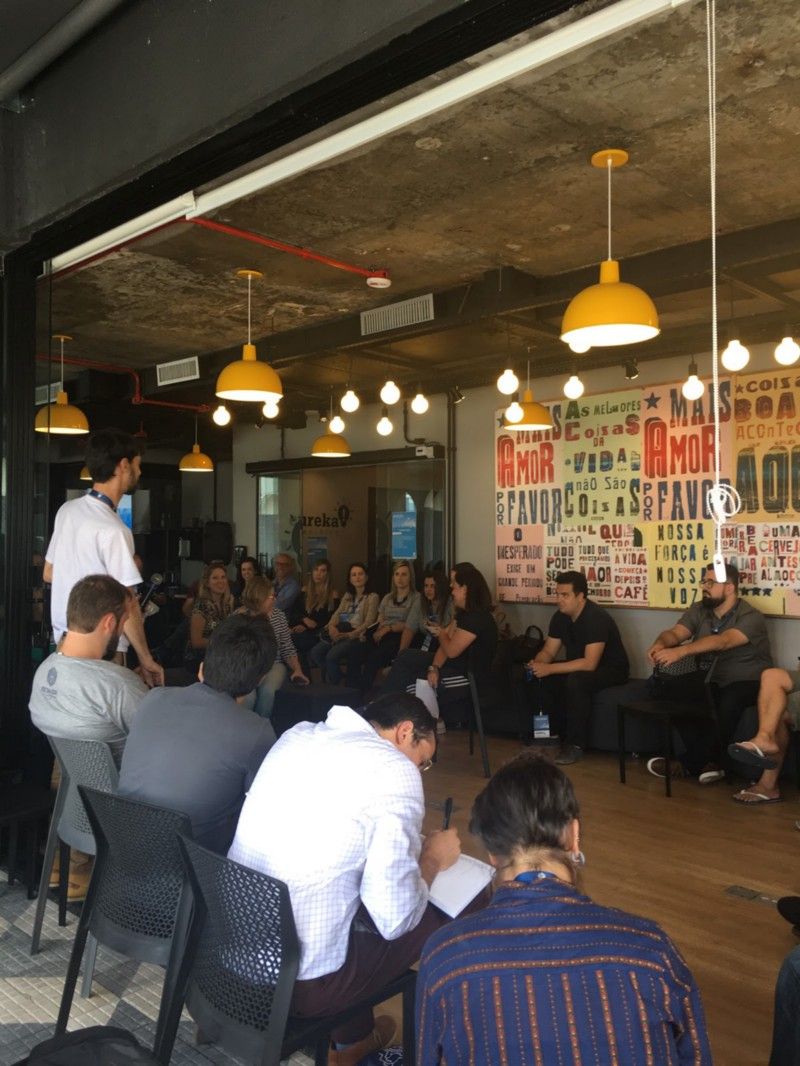 In Sum
Encontro Brasil is a must-attend conference if you can understand Portuguese (or just want to hangout with some cool coworking people); the content is in line with the best conferences worldwide, and as they are a non-profit event the entrance tickets are affordable. They are planning to expand their local presence and run a series of regional events in several states this year, so keep an eye for them!
Next on our docket:, you will find members of our team at CU Asia in Goa, Coworking Switzerland in Solothurn, Cowork in Mannheim, and at the LATAM Coworking Summit in Mexico City.
Let us know how we can support your local conferences, meetups, and other gatherings.
We're always looking for events that benefit the broader coworking or tech community to attend and support as a team. Which ones do you go to or would you recommend to us?
We're open to events of all sizes, locations and even languages. If you are organizing anything, be sure to let us know!
Happy Coworking!
---
Cobot helps coworking businesses around the world effectively manage their spaces. You'll find that our features can help you run your coworking space more efficiently and grow a healthy, and happy, community. Want to try it out to see how Cobot can help you automate your daily administrative tasks? Just sign up for a free trial or a live demo session and reach out to our support to learn about our available discounts.